Set in the gray winter fog pulling in silver of a November Day at an enchanting old Private Estate, this Elopement Inspiration Shoot wants to convince any brides who may think that todays Elopements need to be set outside only and can't be styled with classic elements. Since Elopements are the most intimate way of getting married we wanted to create that calm, cozy and leisure feeling you get when you're sitting inside with your loved one and outside it is misty and cold. Intimacy and timeless Elegance are the two things we committed ourselves for this shoot since these are two of the most important things our companies –DAVID & KATHRIN and  TML | TABEA MARIA-LISA – are standing for. Therefore we found a bunch of very talented vendors to realize our dream of a winter elopement.
The bride was dressed in a classic and elegant but also fashionable gown from Jesús Peiró – unforgettable the moment when she descended the stairwell and looked like an english countess.
Hair Stylist Natanja created a beautifully classic yet impressive updo and Makeup Artist Nadine completed the styling with a striking look including tempting dark red lipstick. Everything from the luxe wedding cakes and cookies with delectable designs and vibrant details in handcrafted perfection by cake designer Mel, to the soothing tones of grey and handwritten calligraphy in the stationery by TML, seemed to shimmer with unique glamour and intimate romance.
Enjoy it!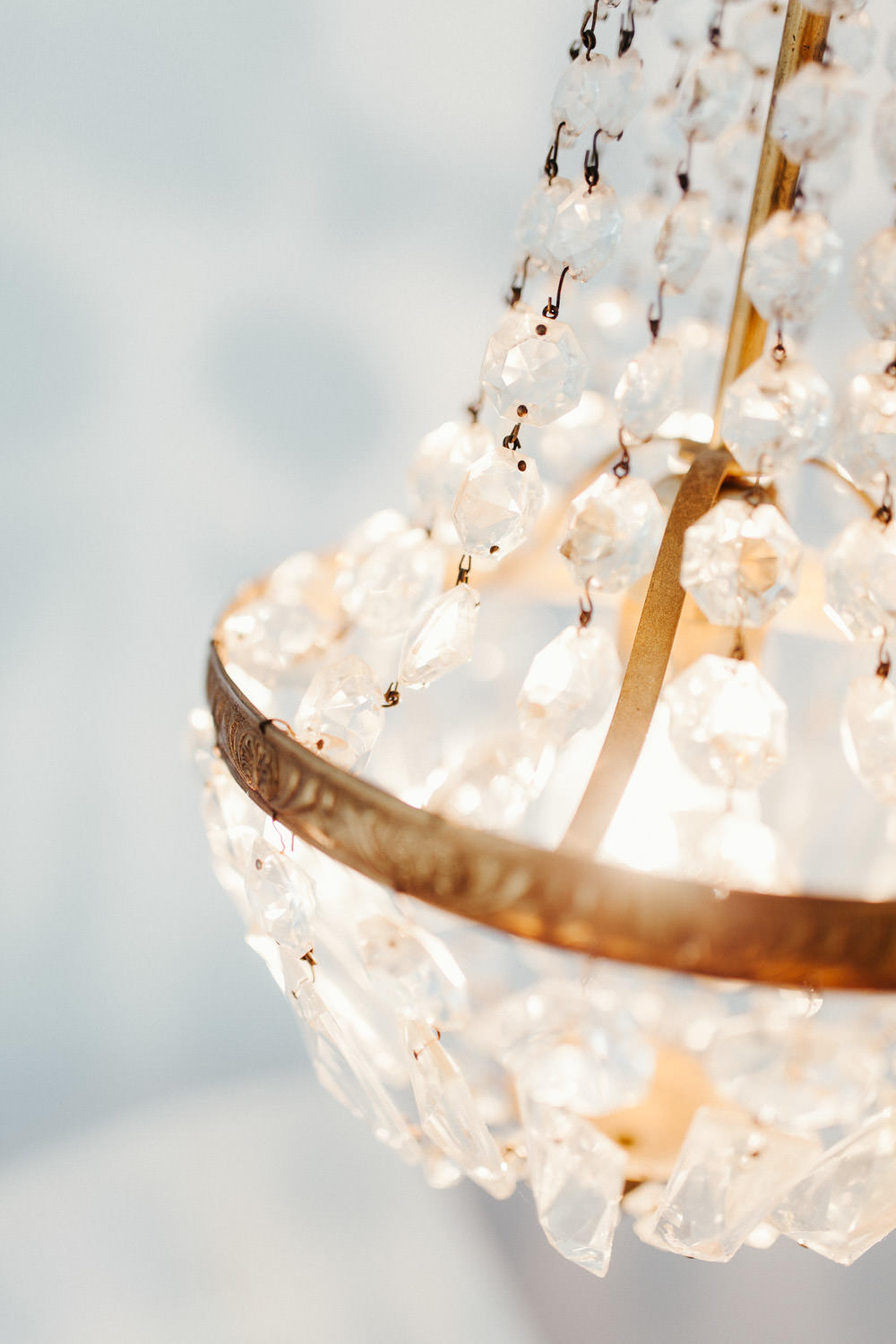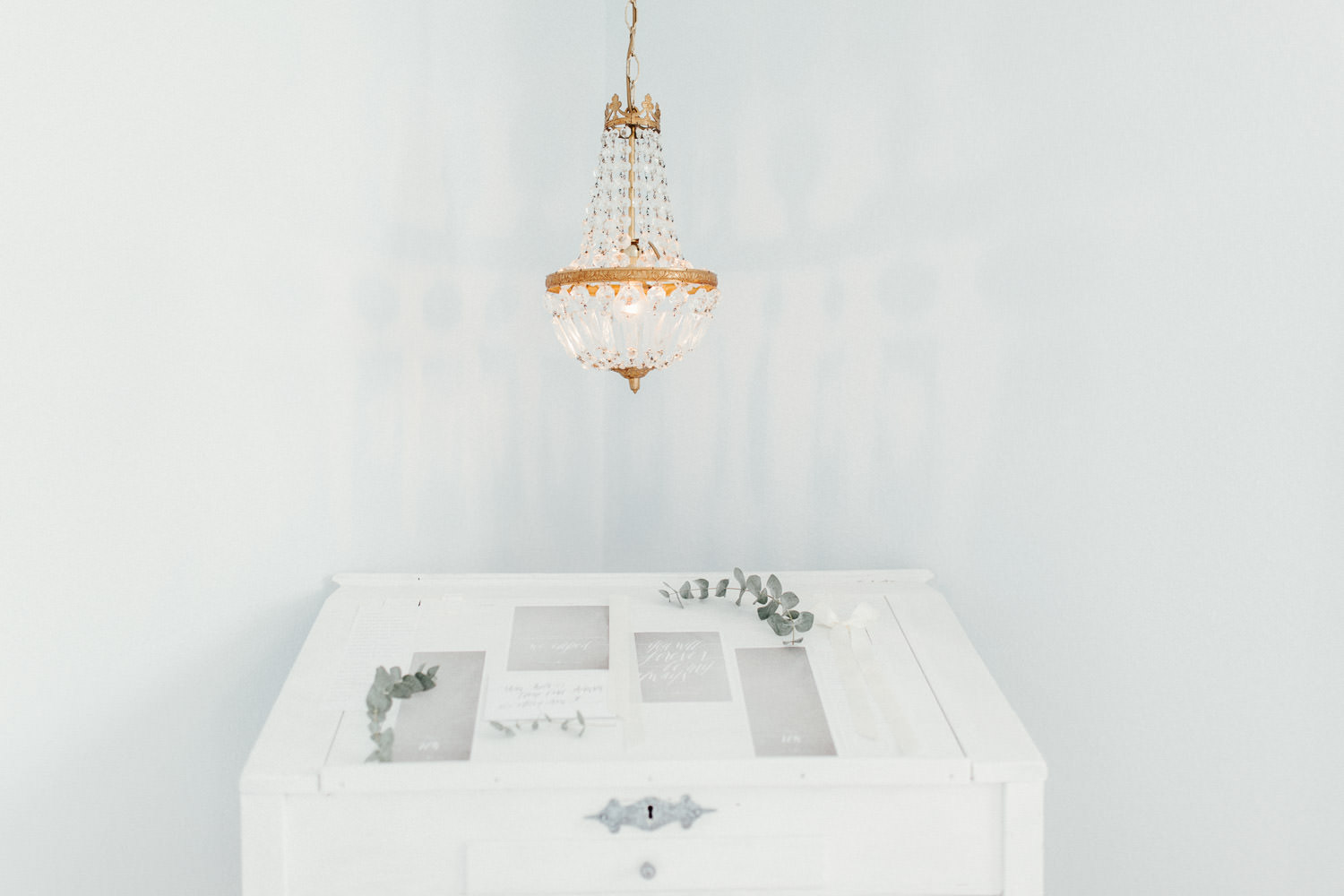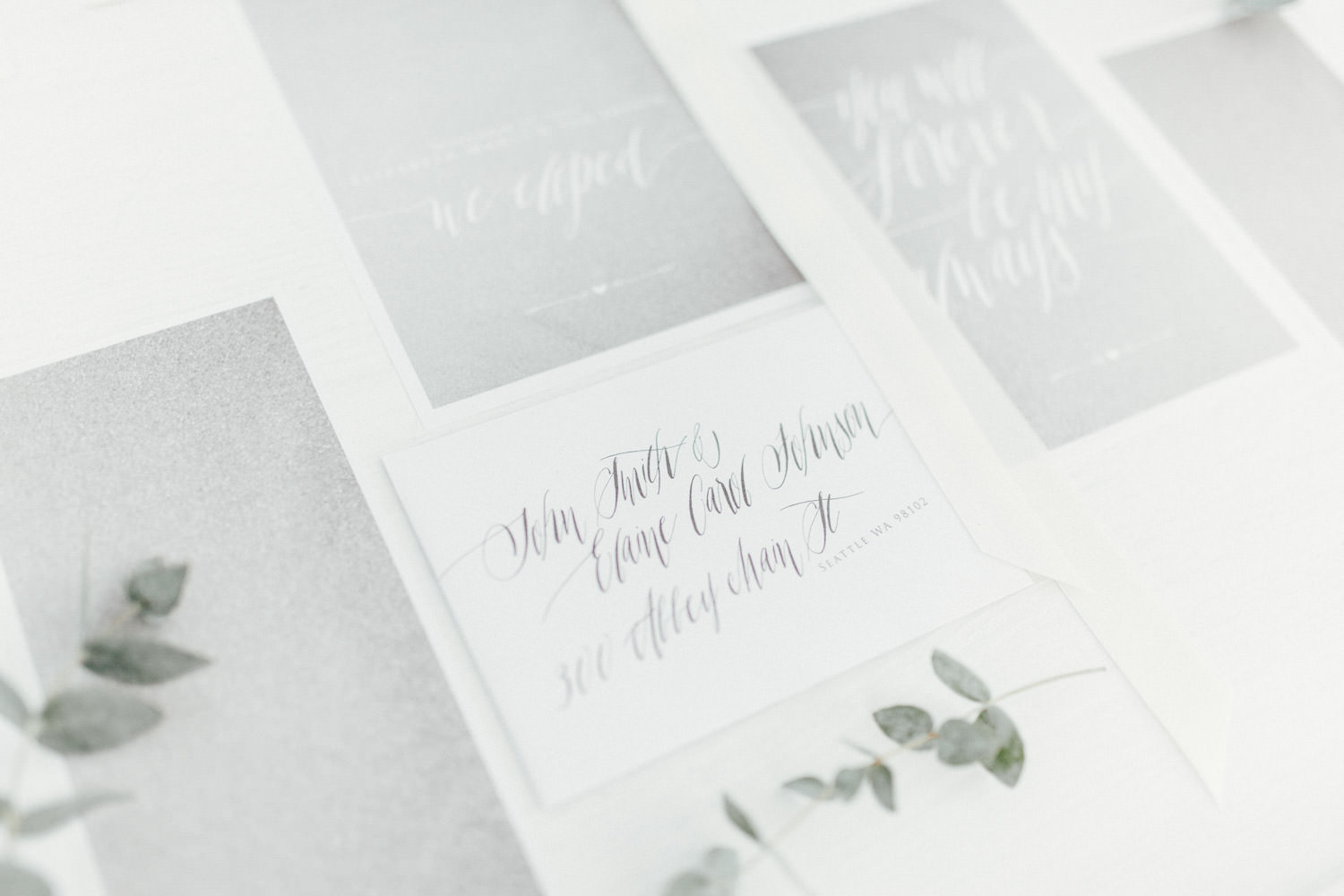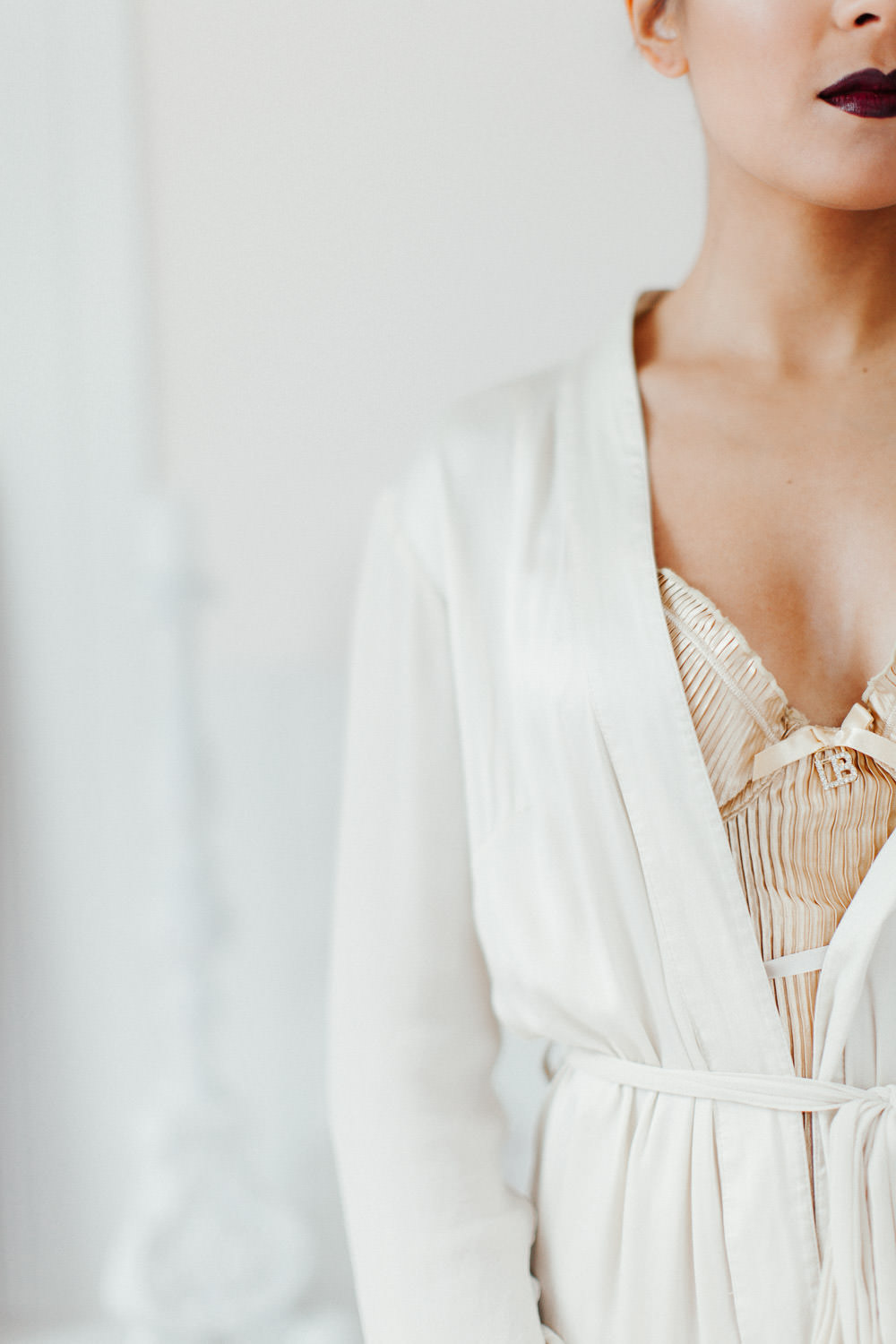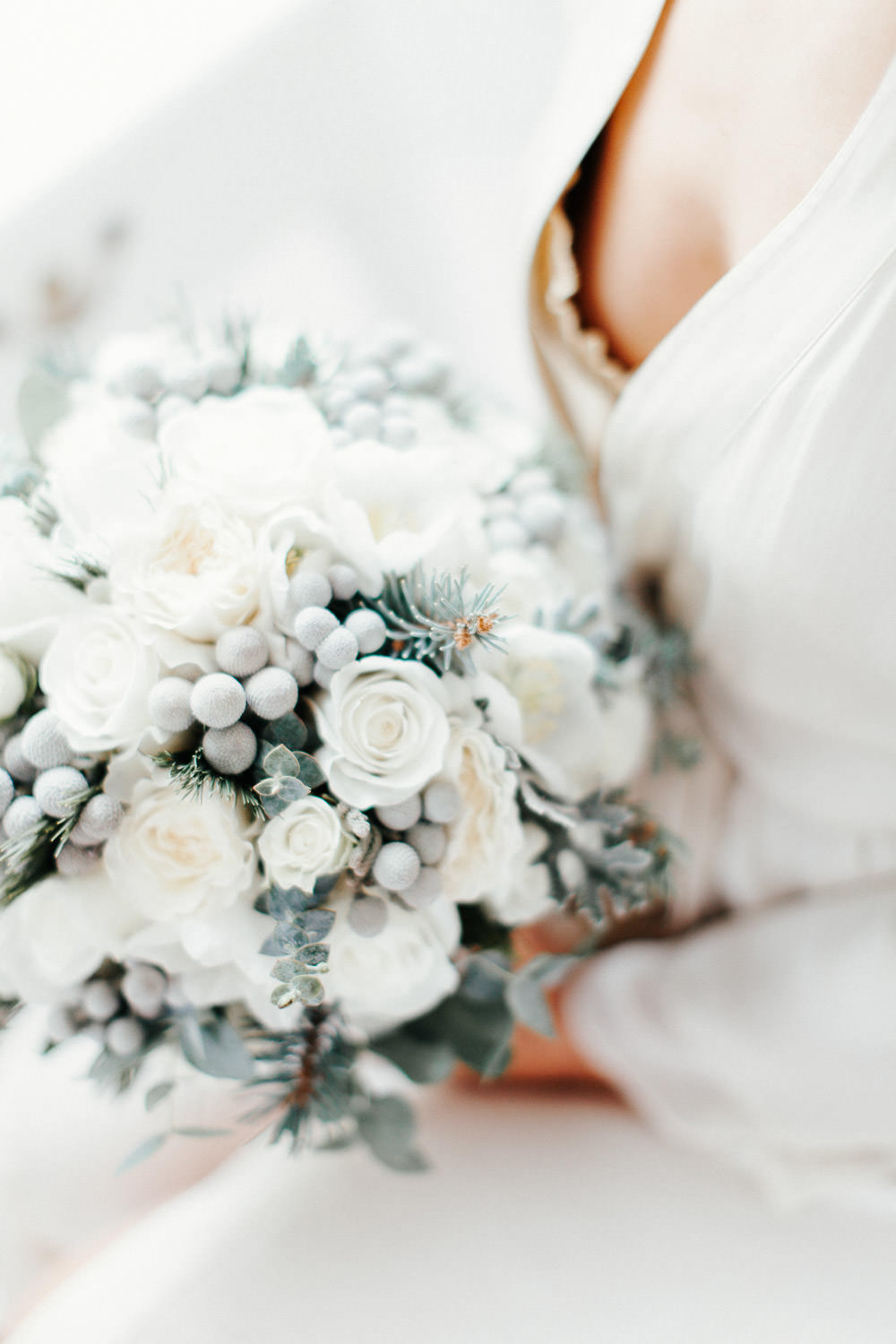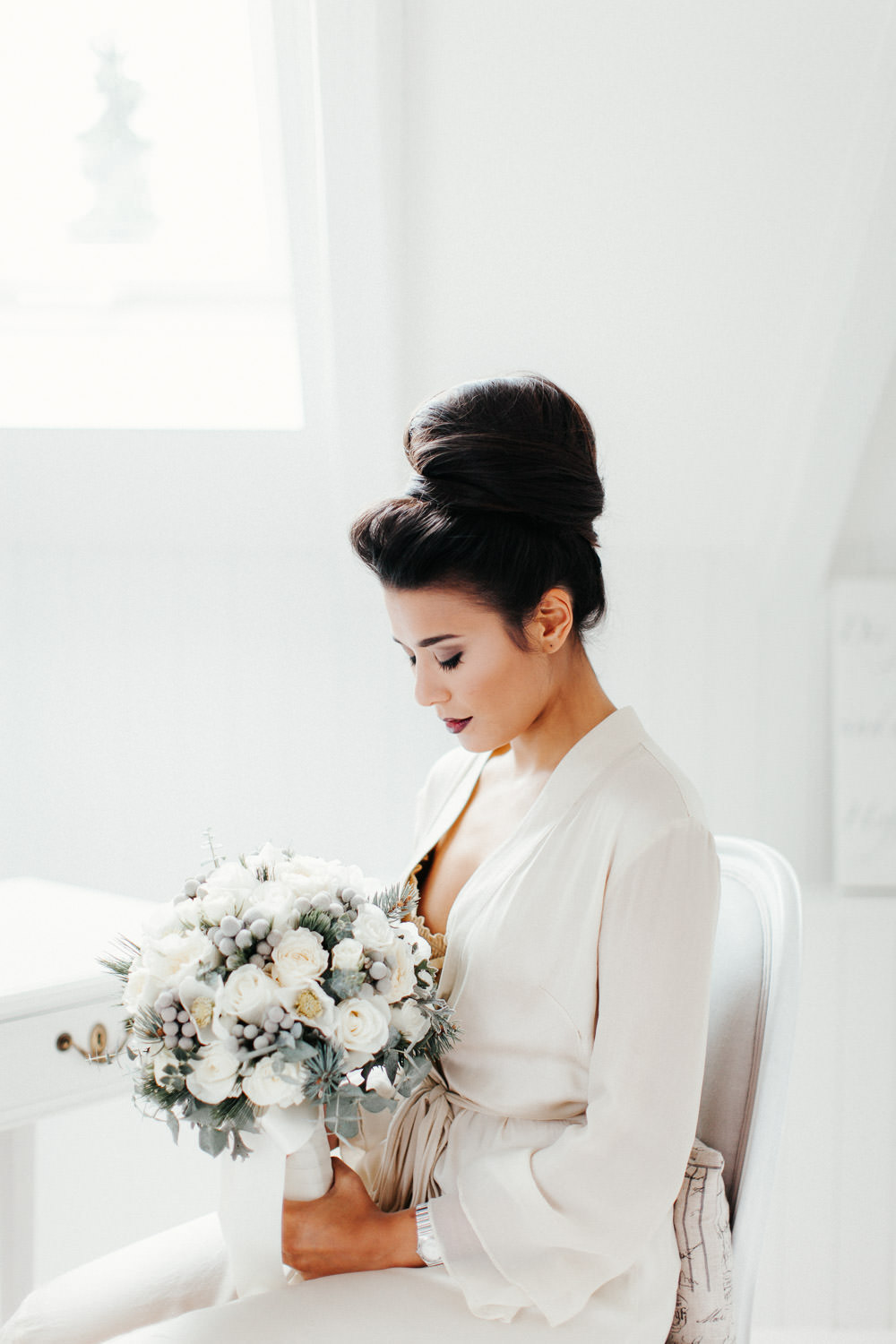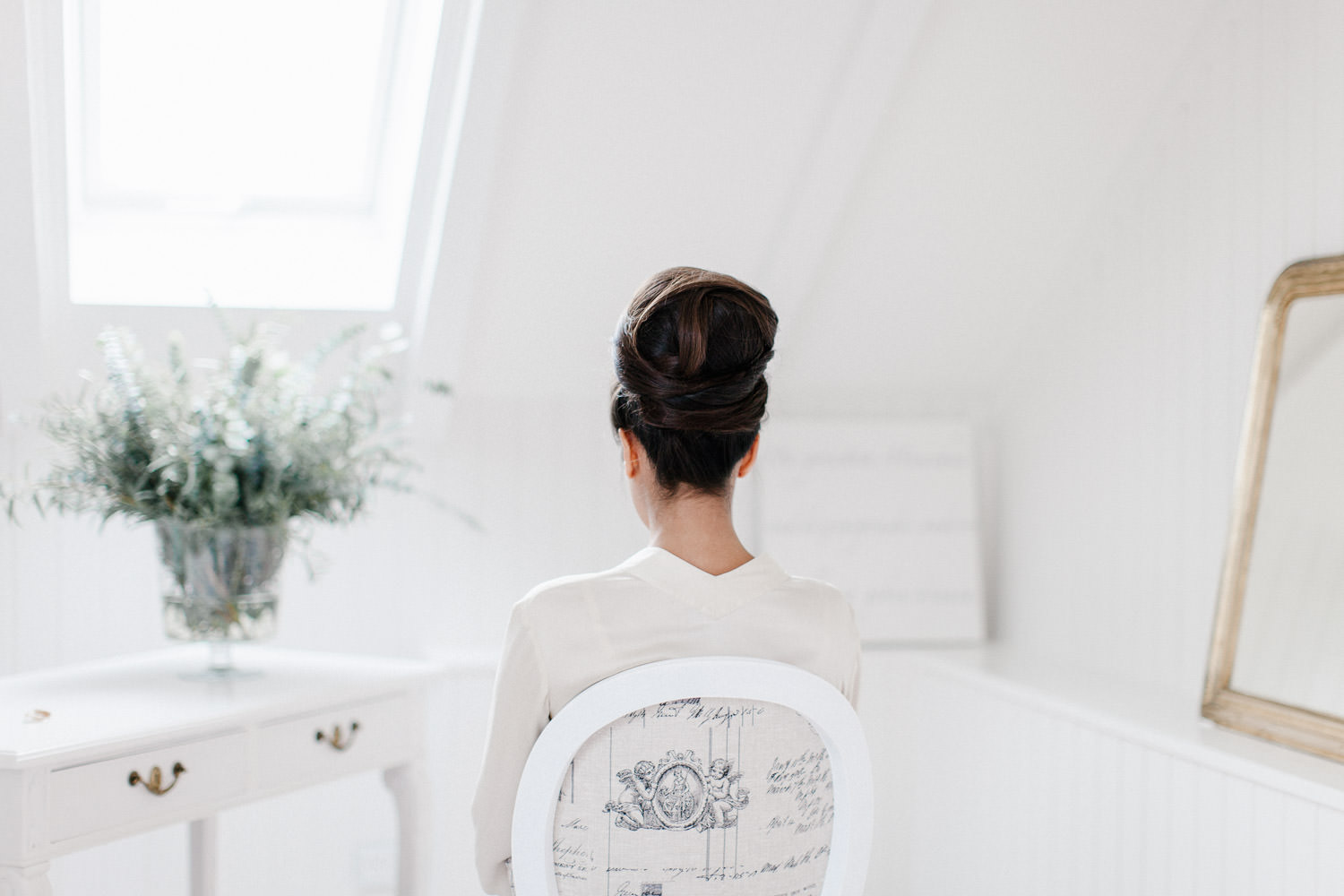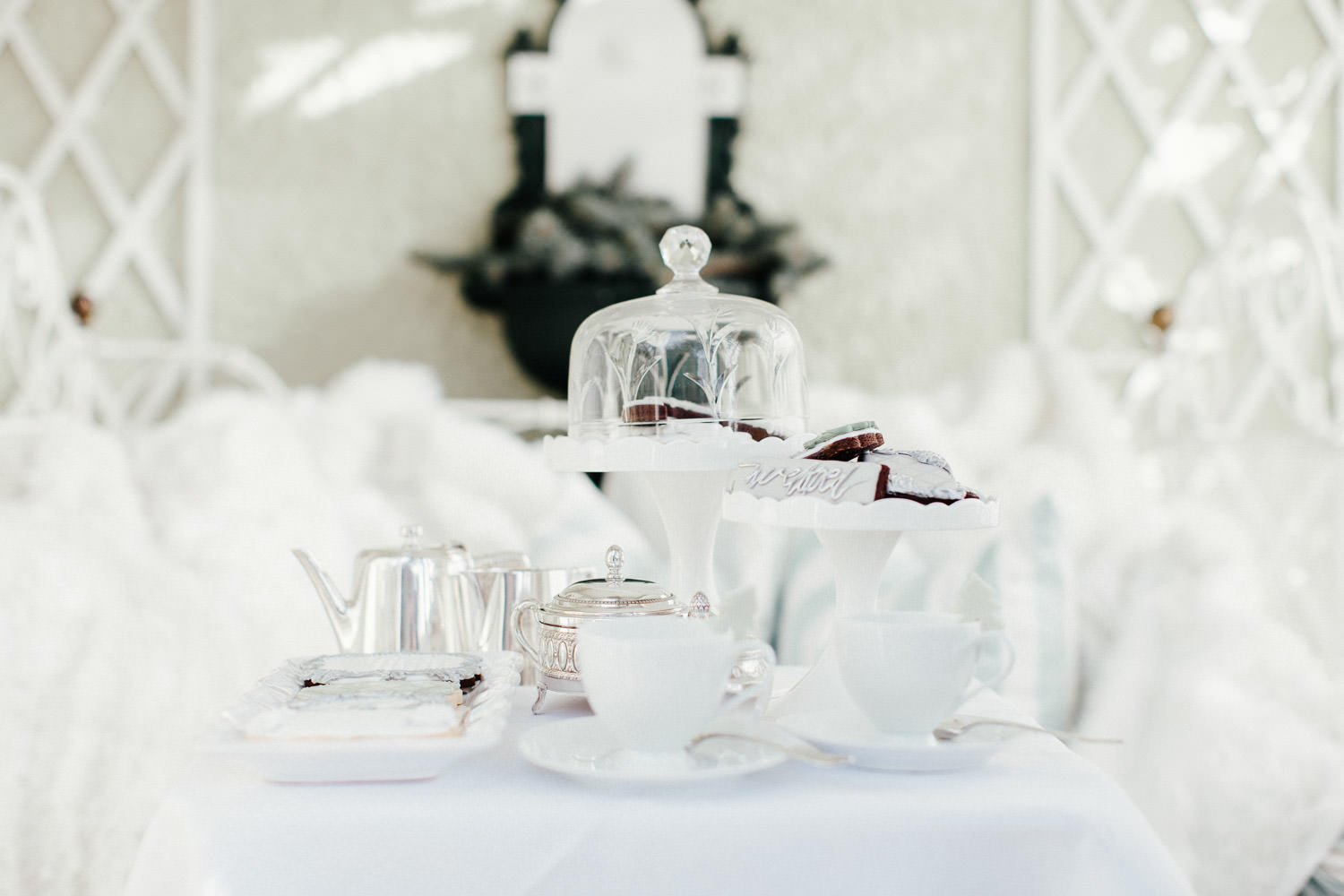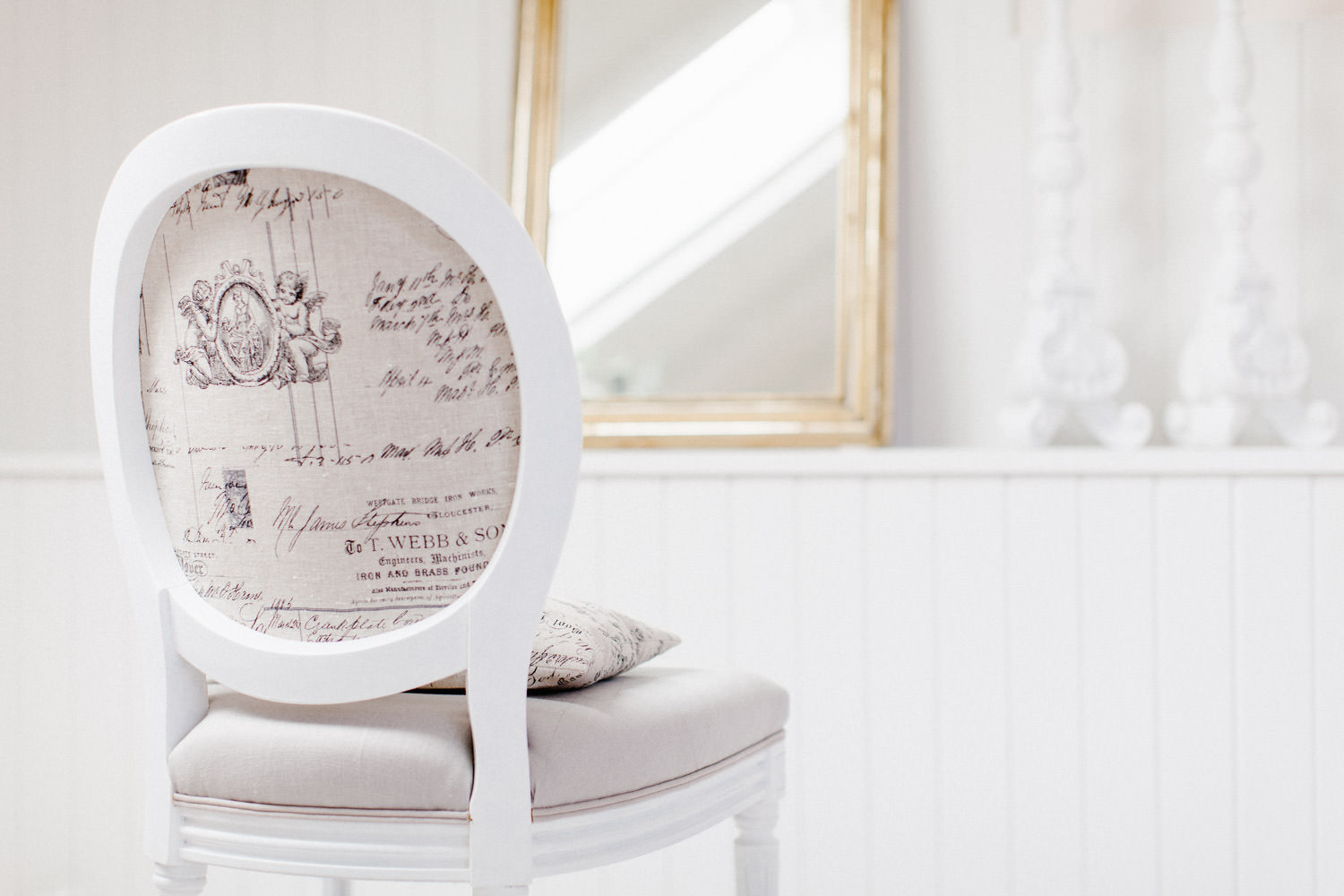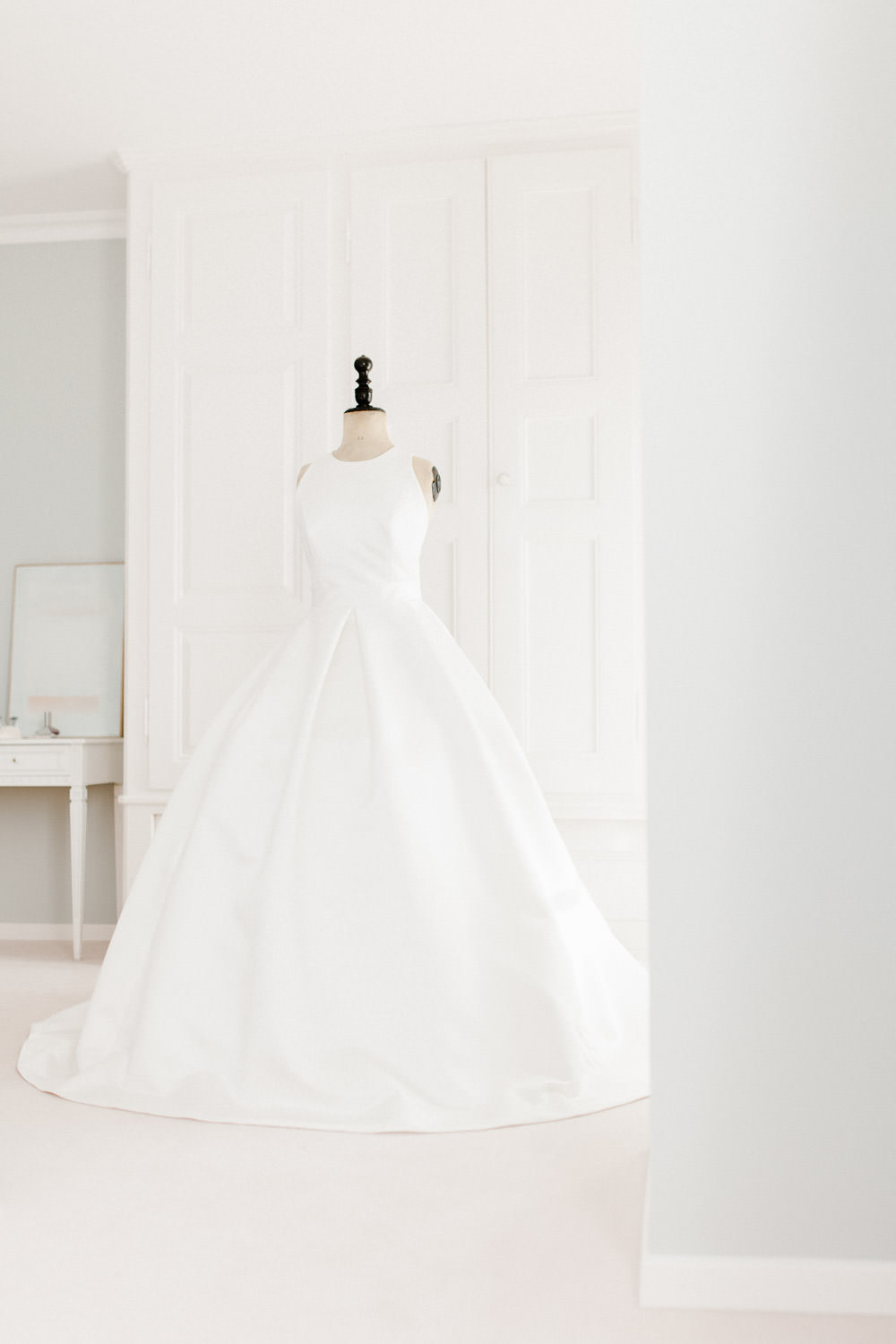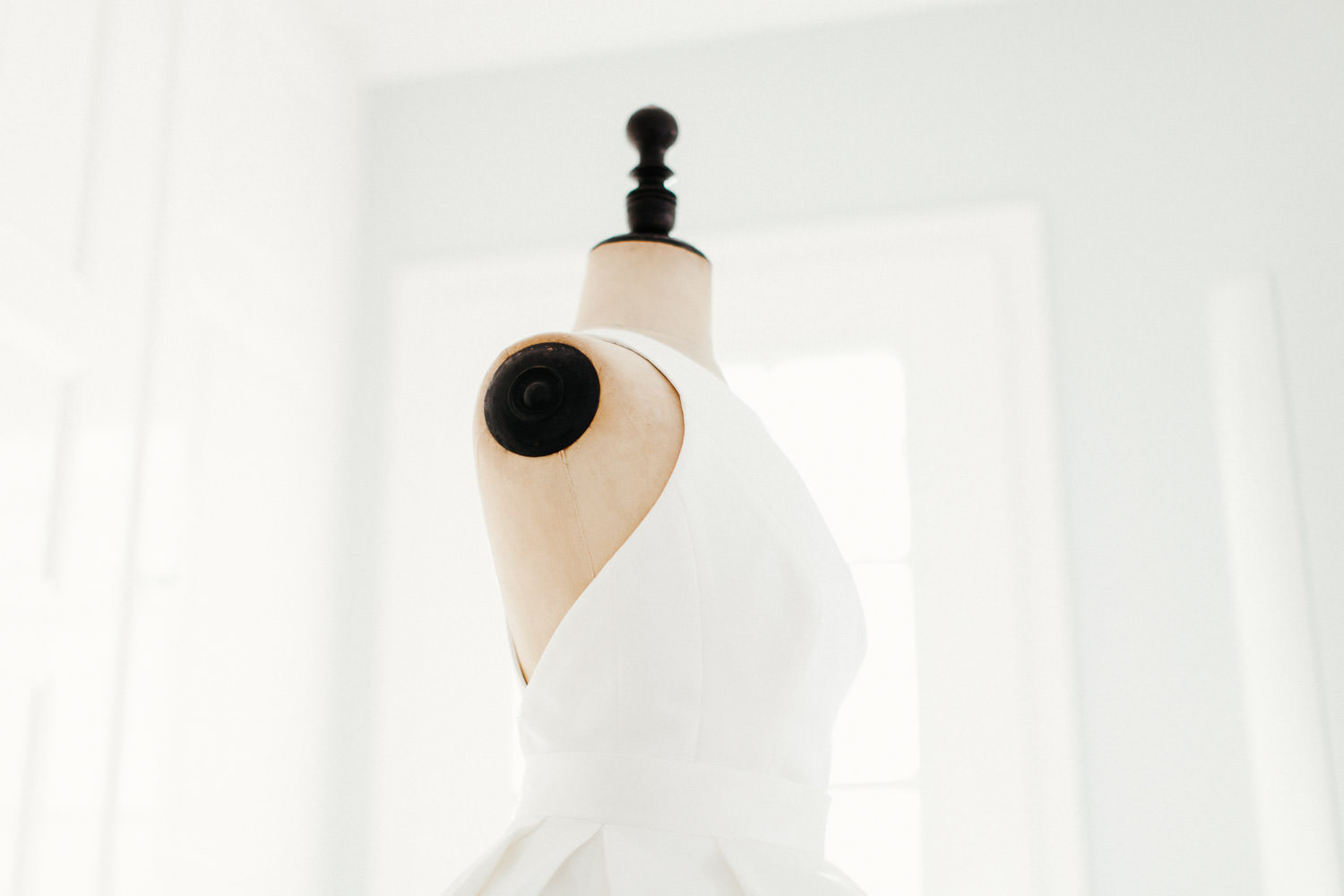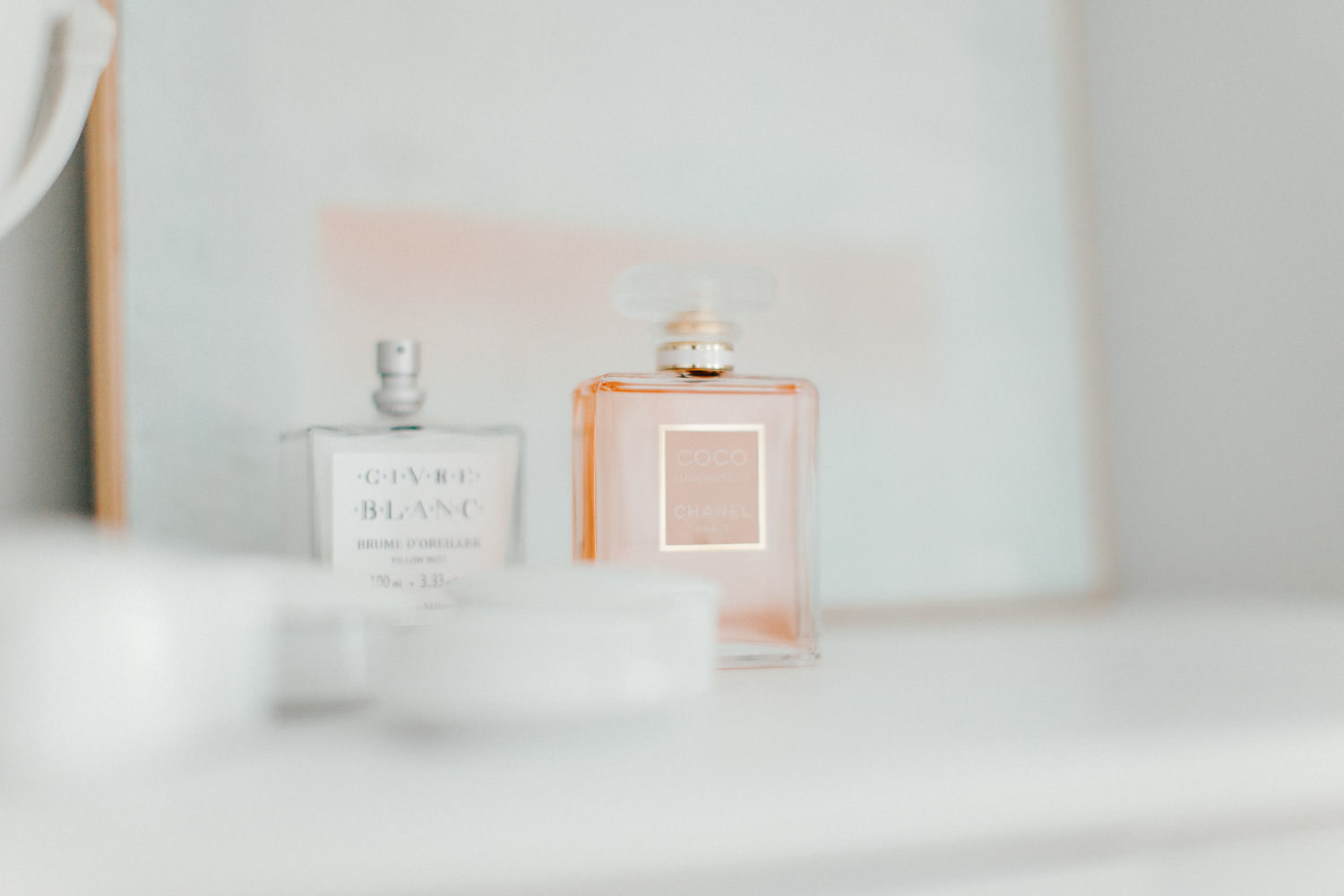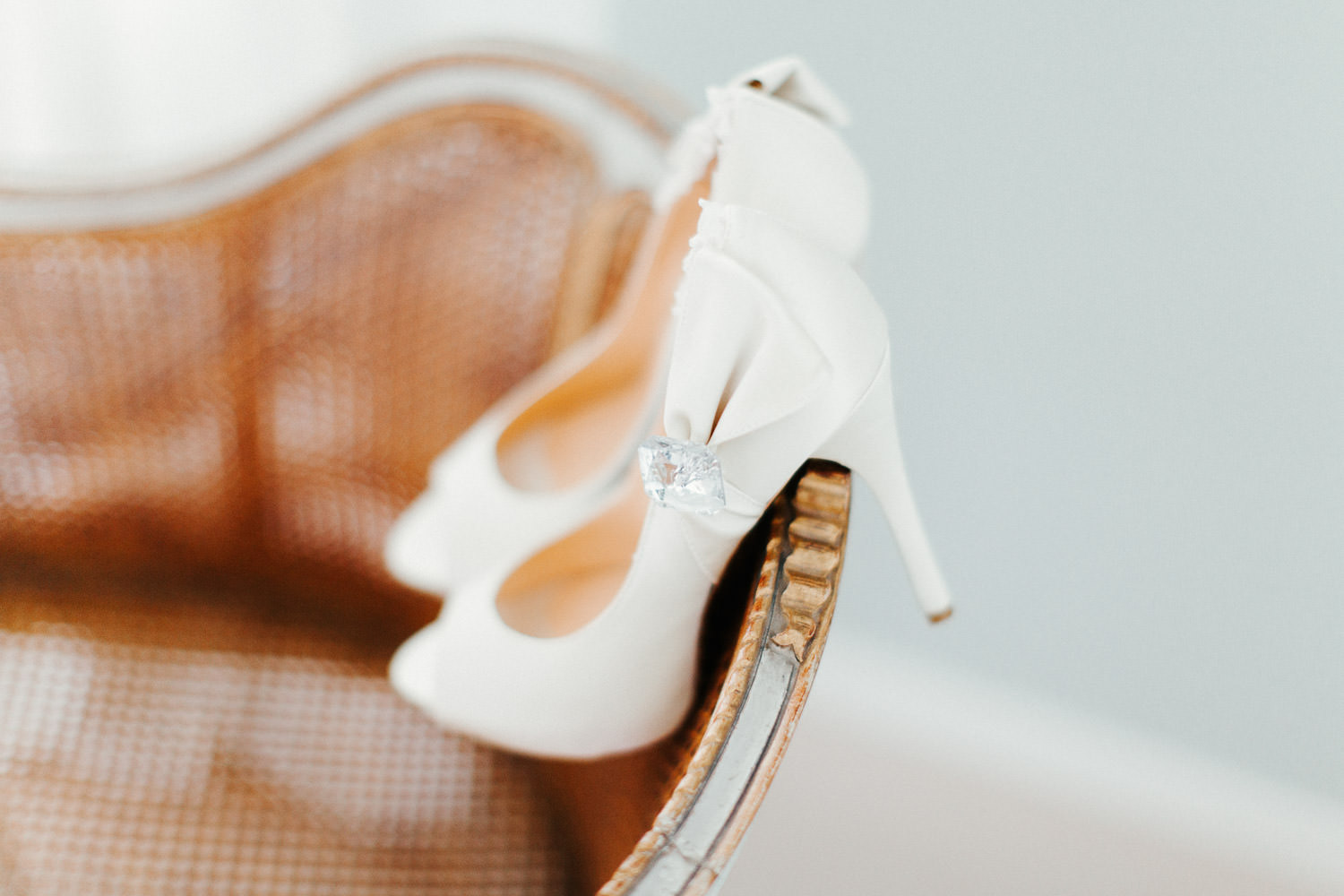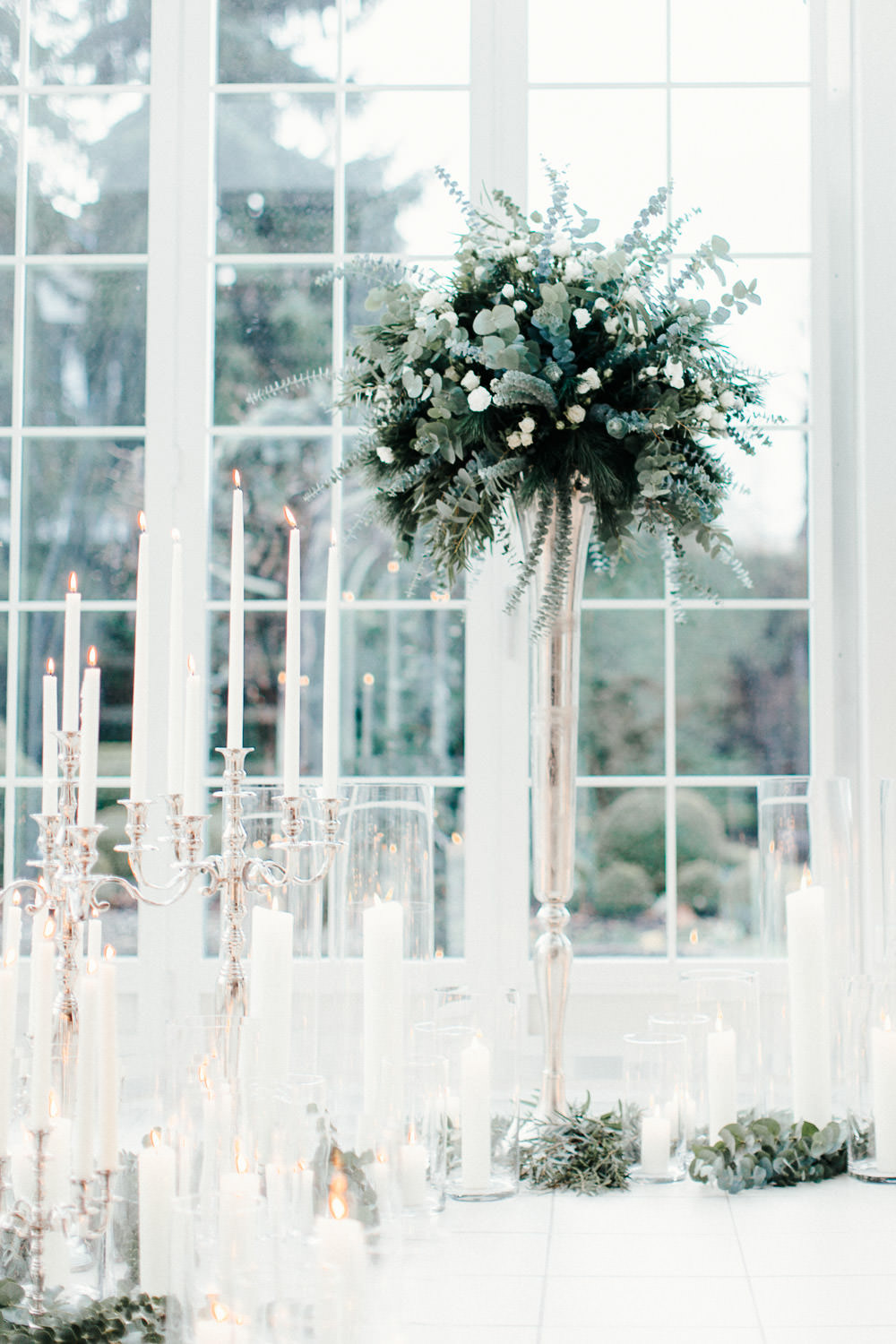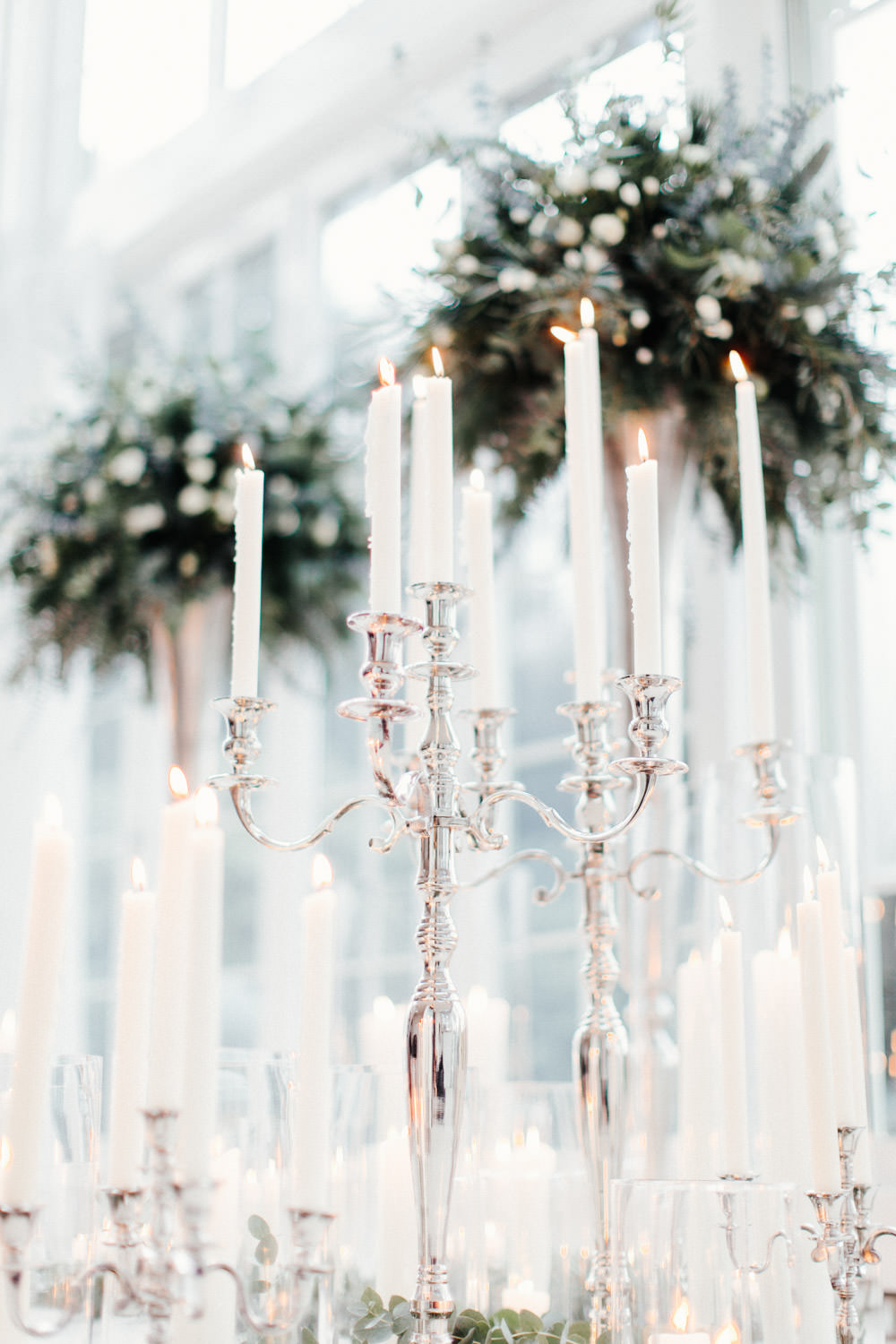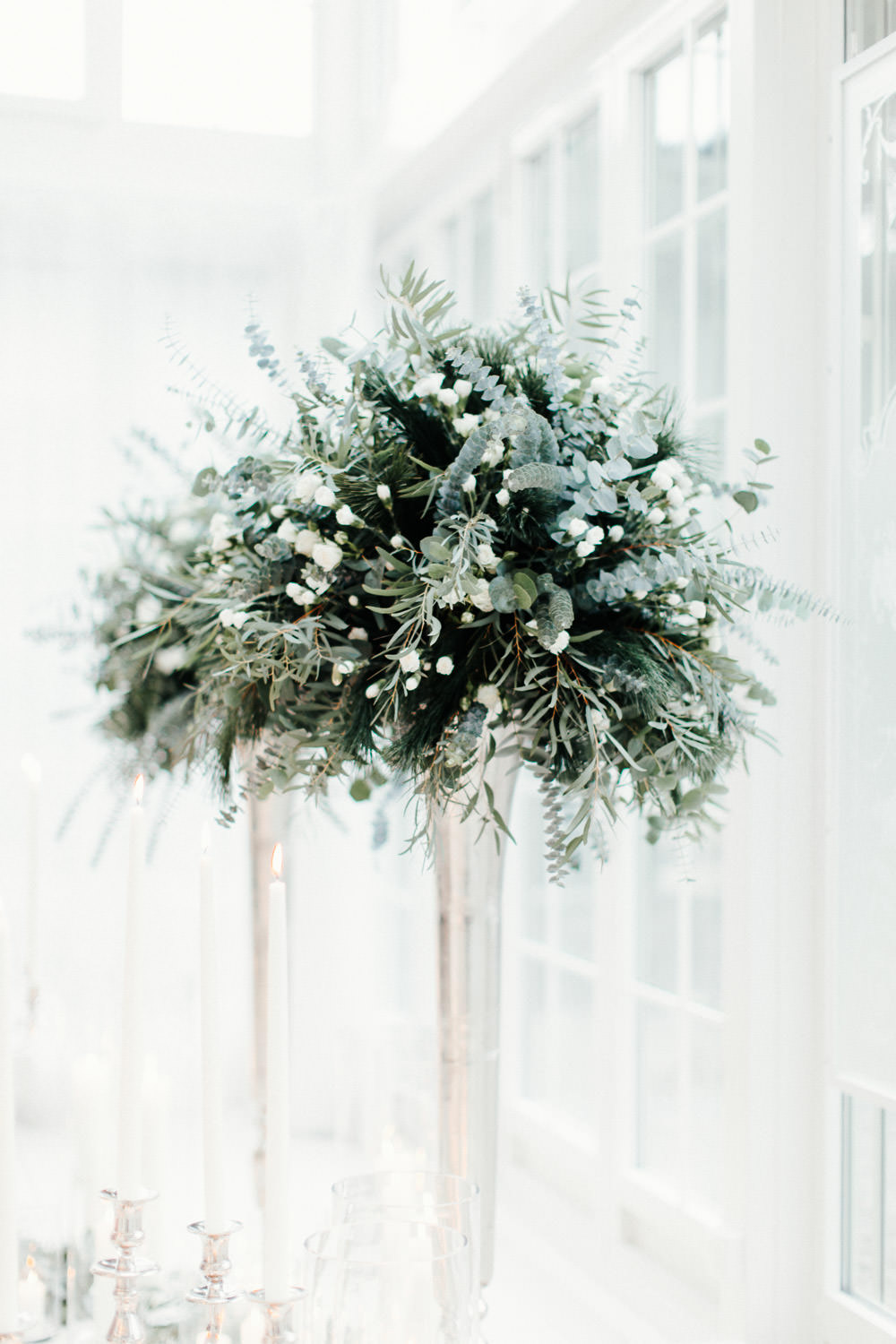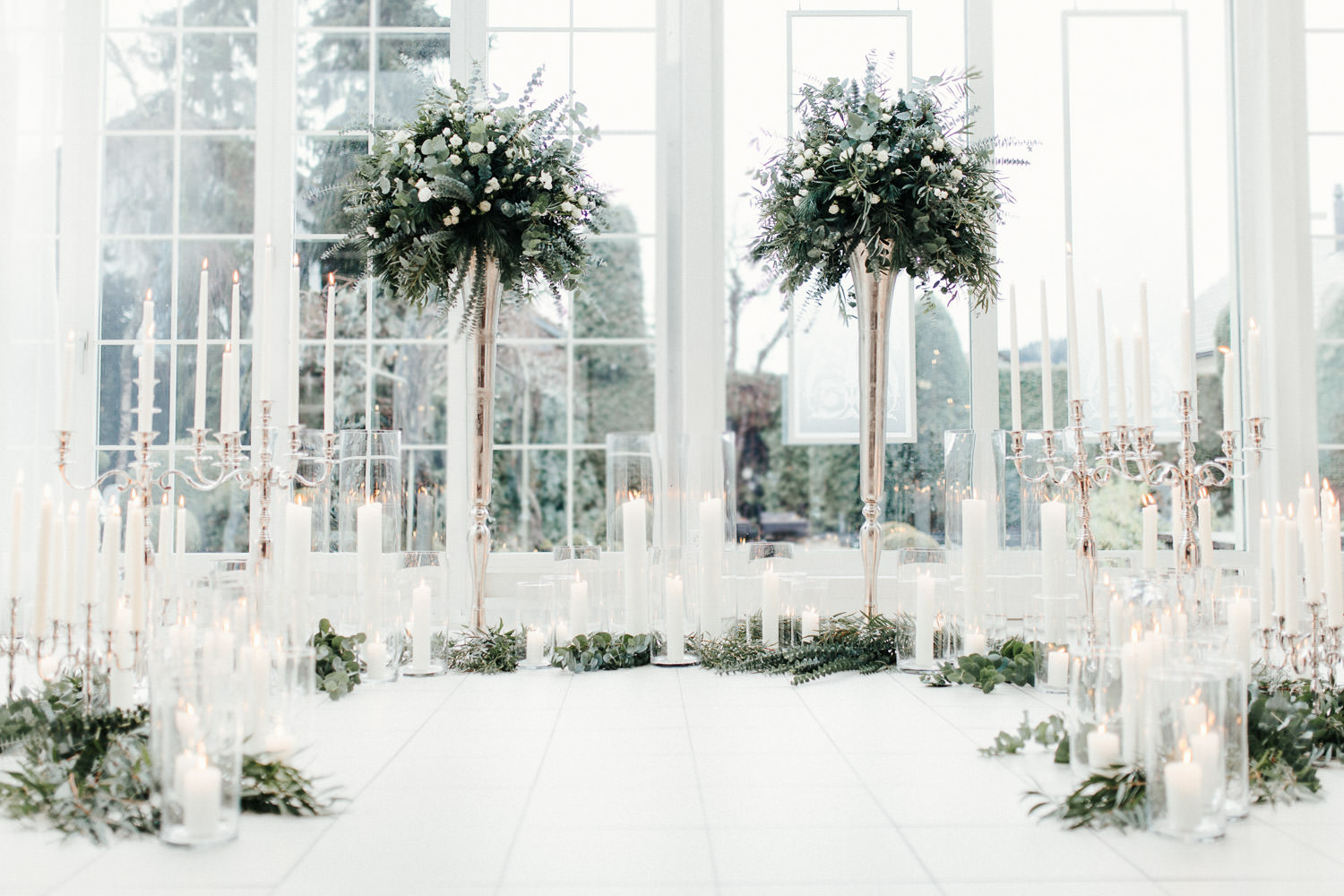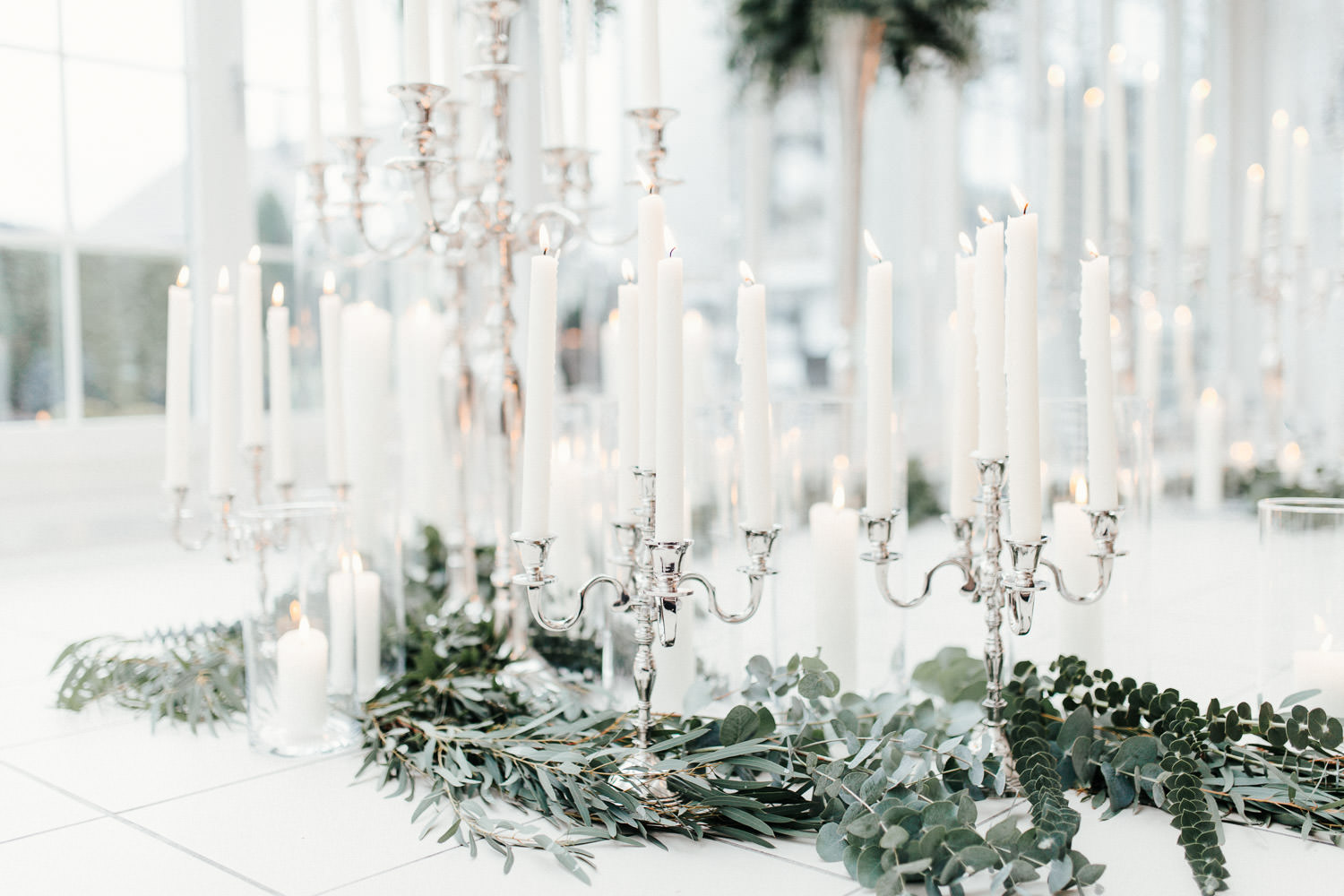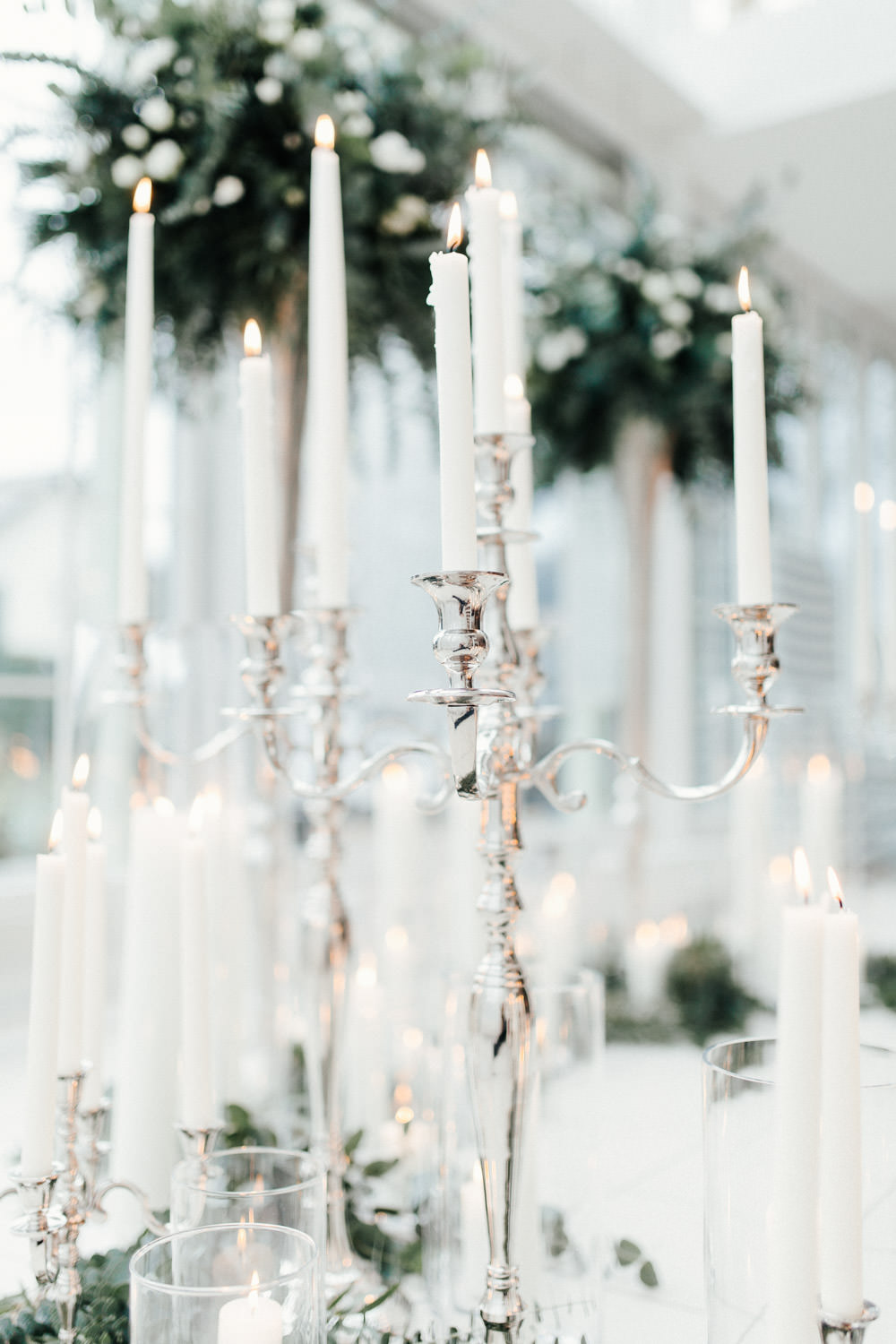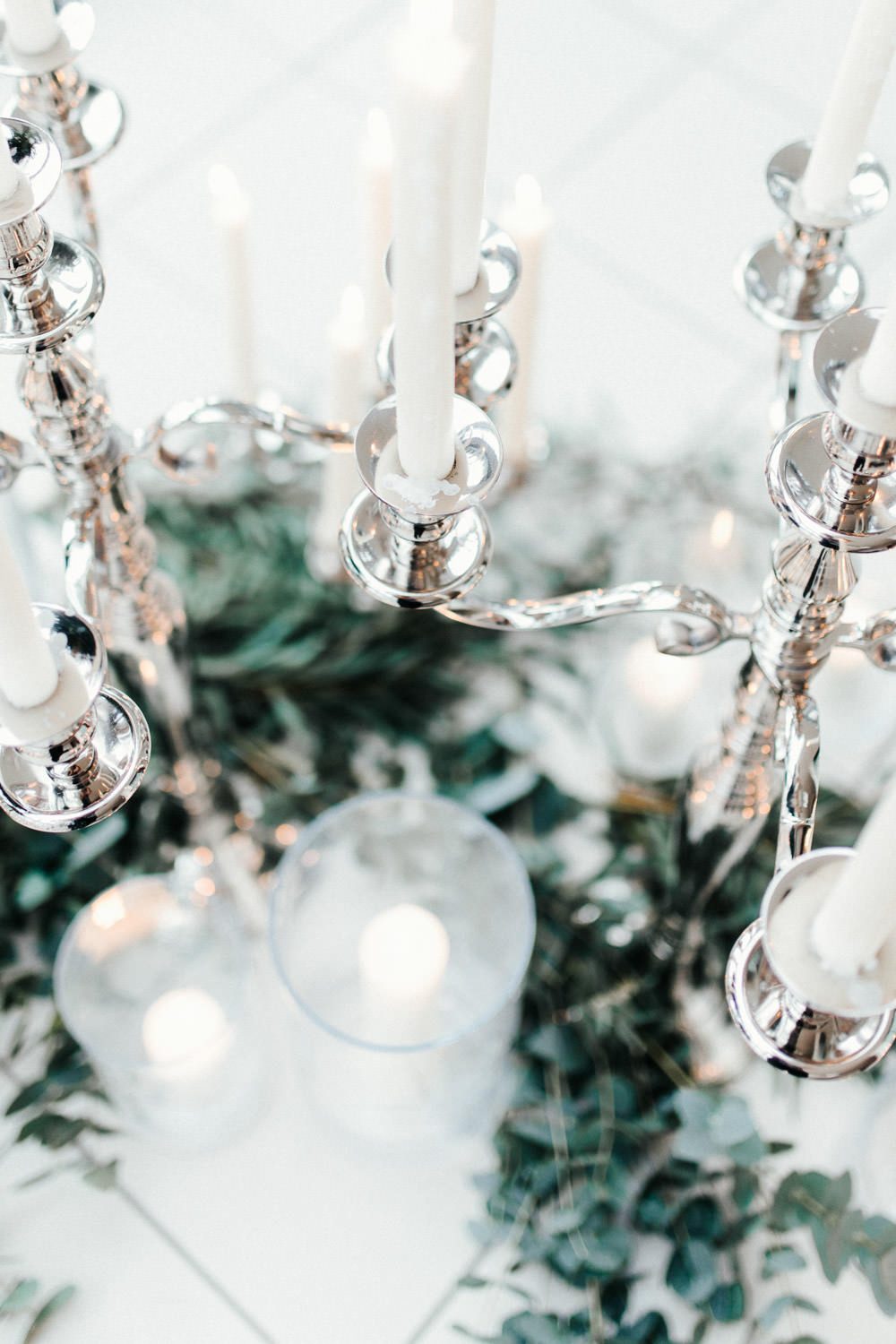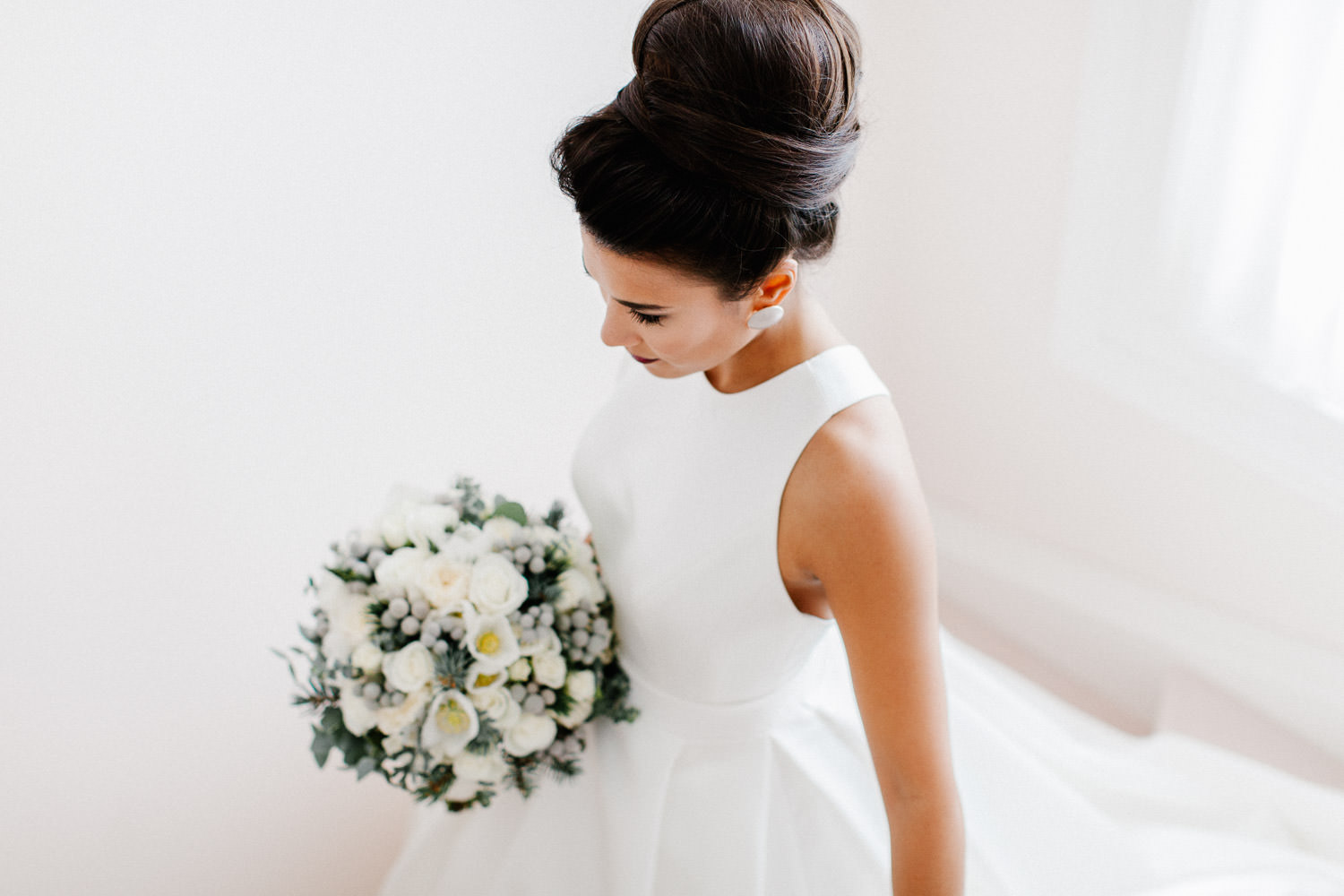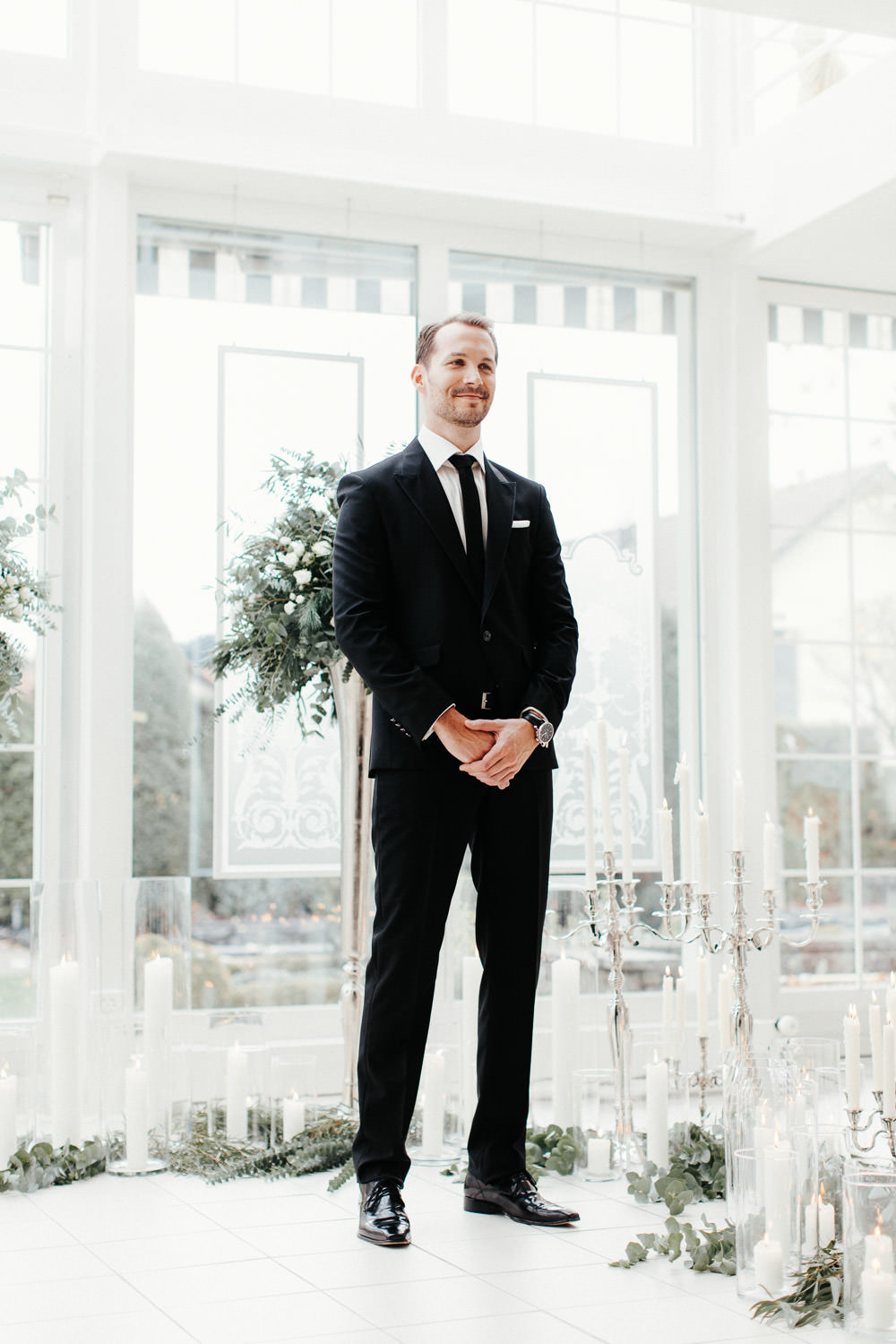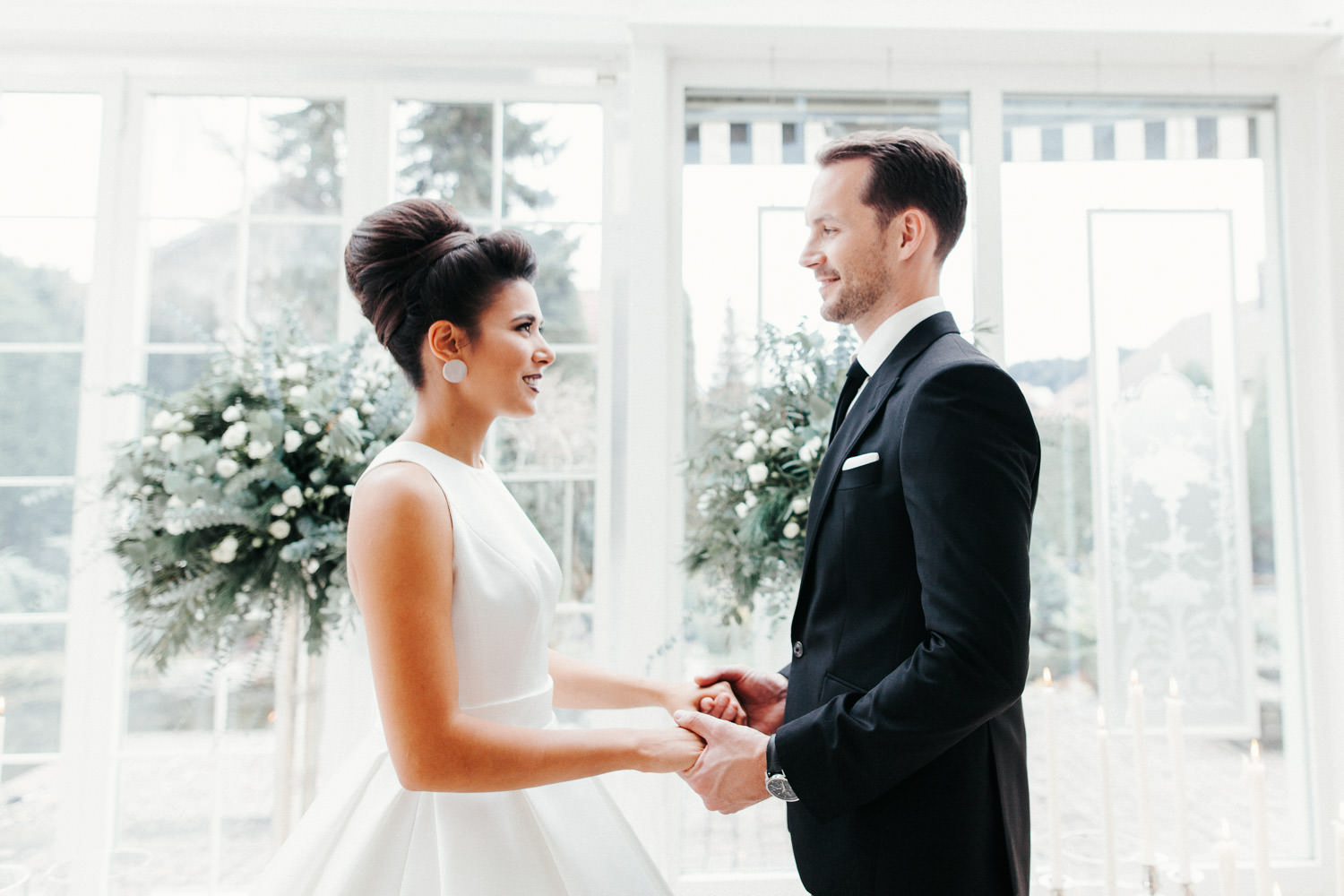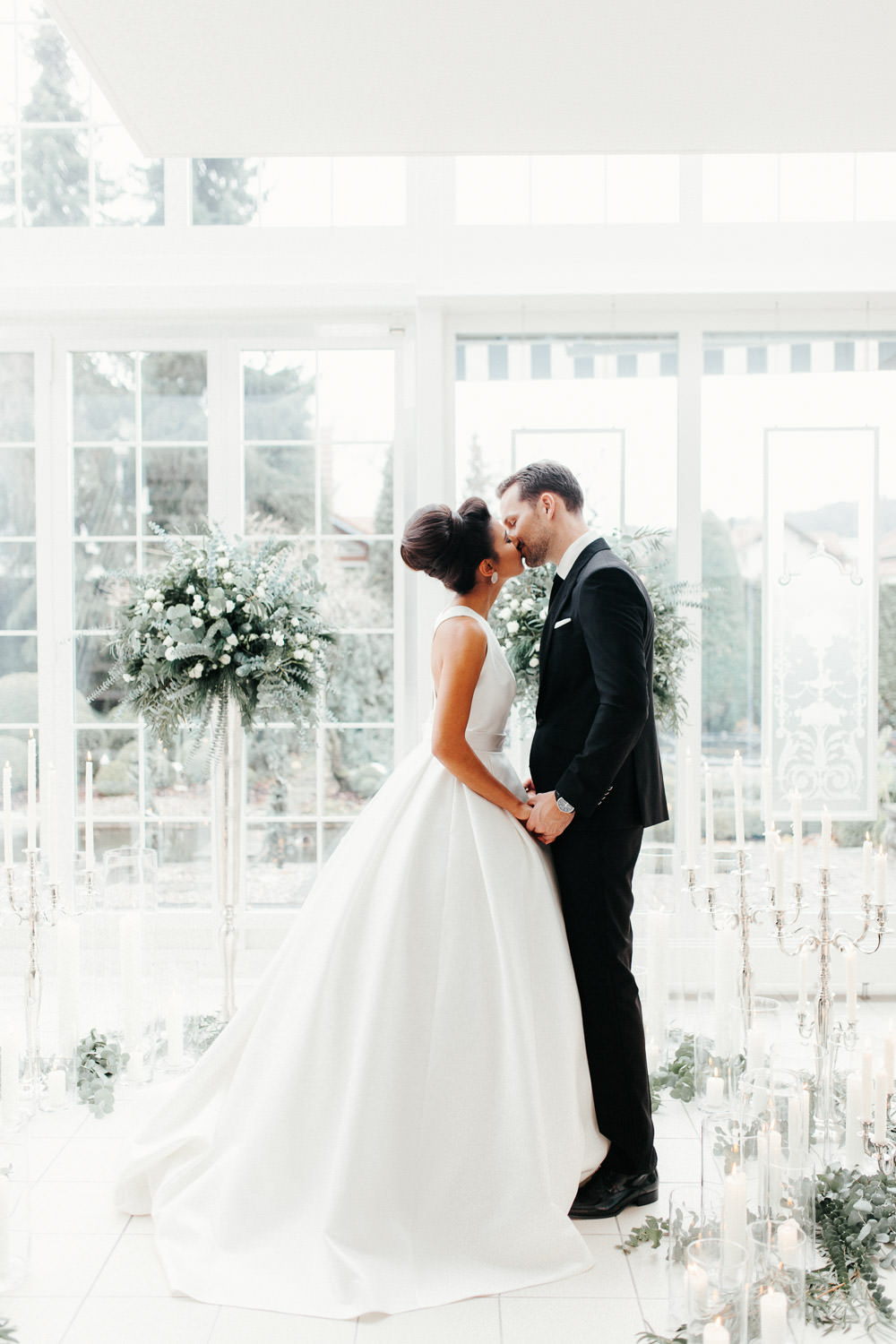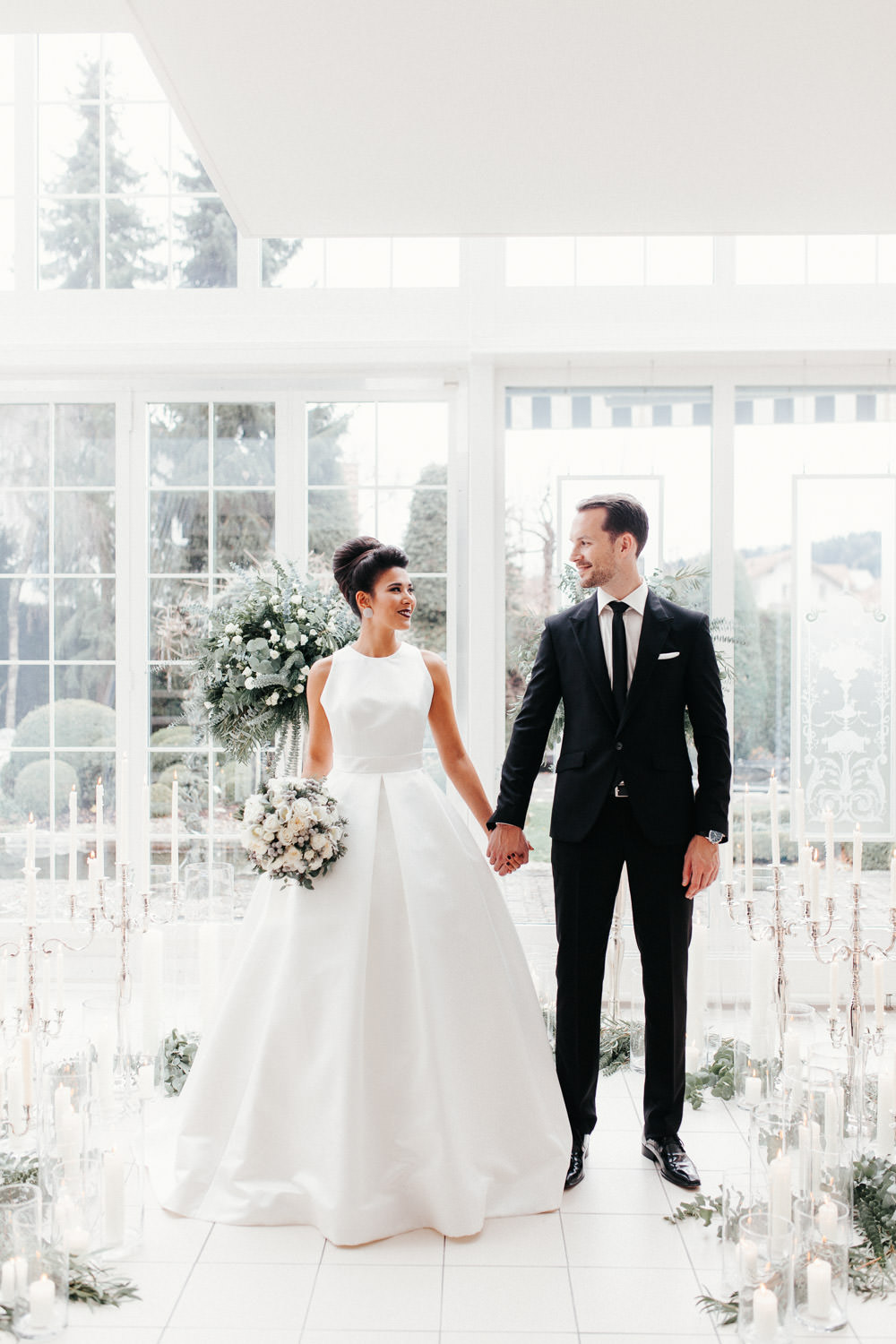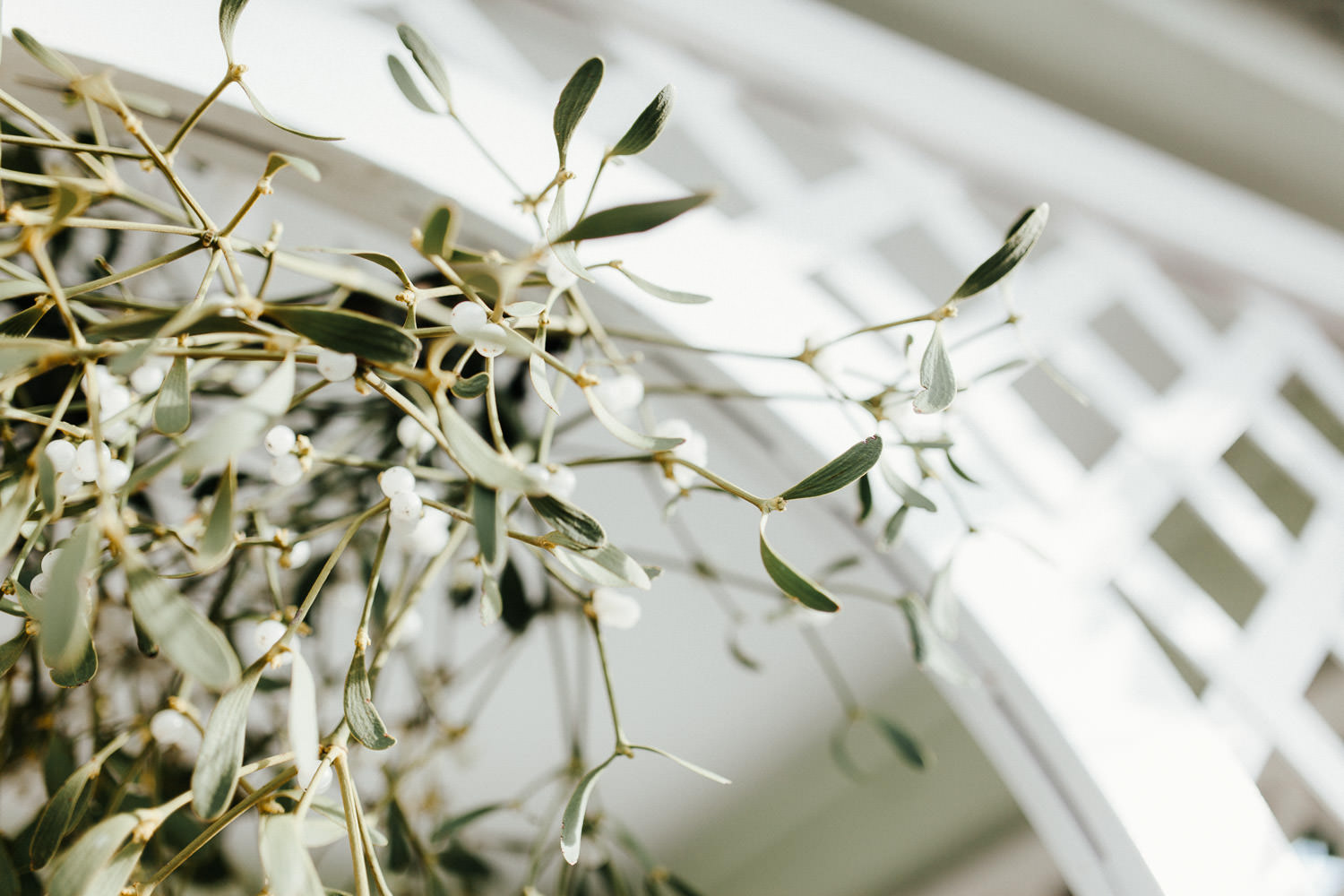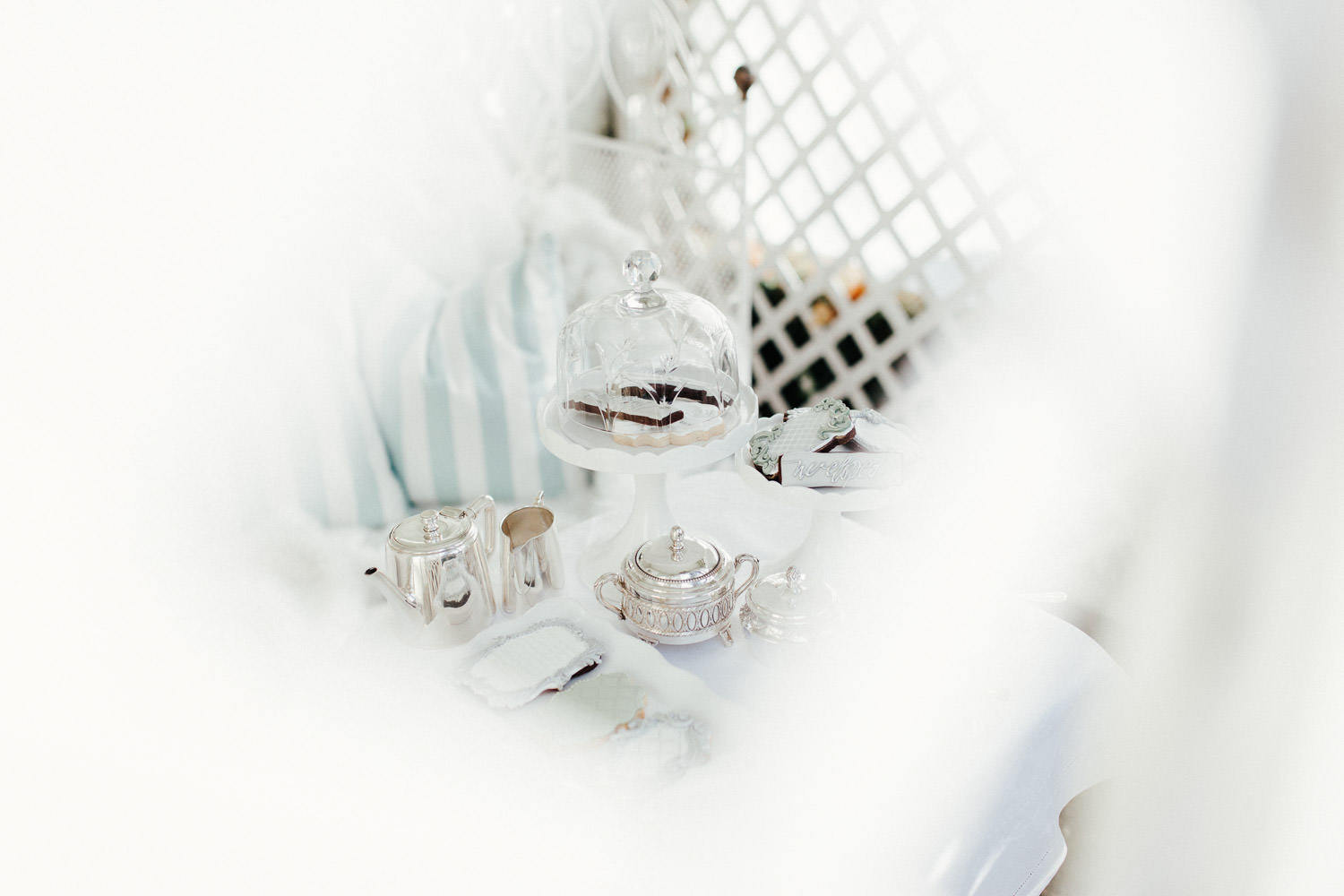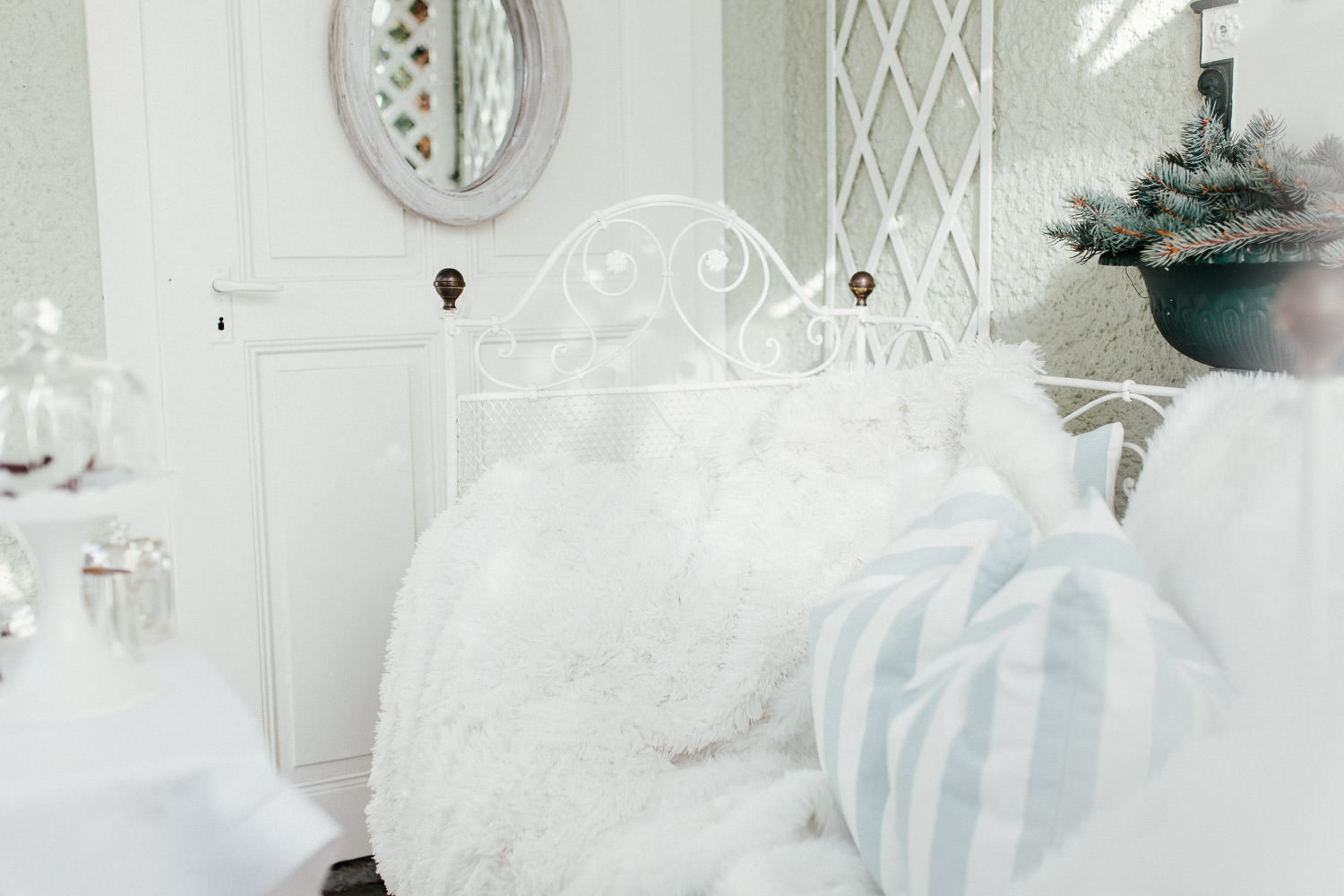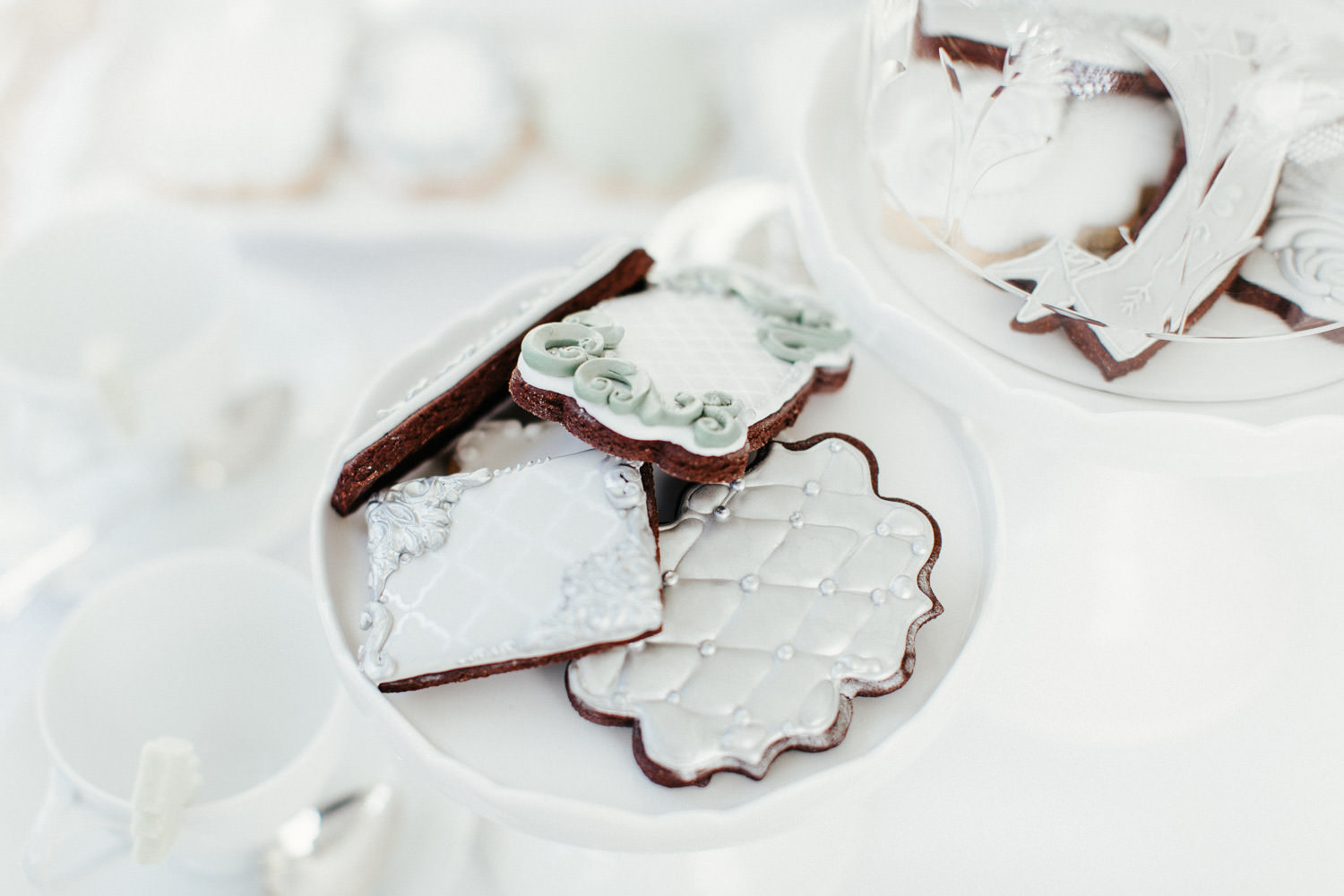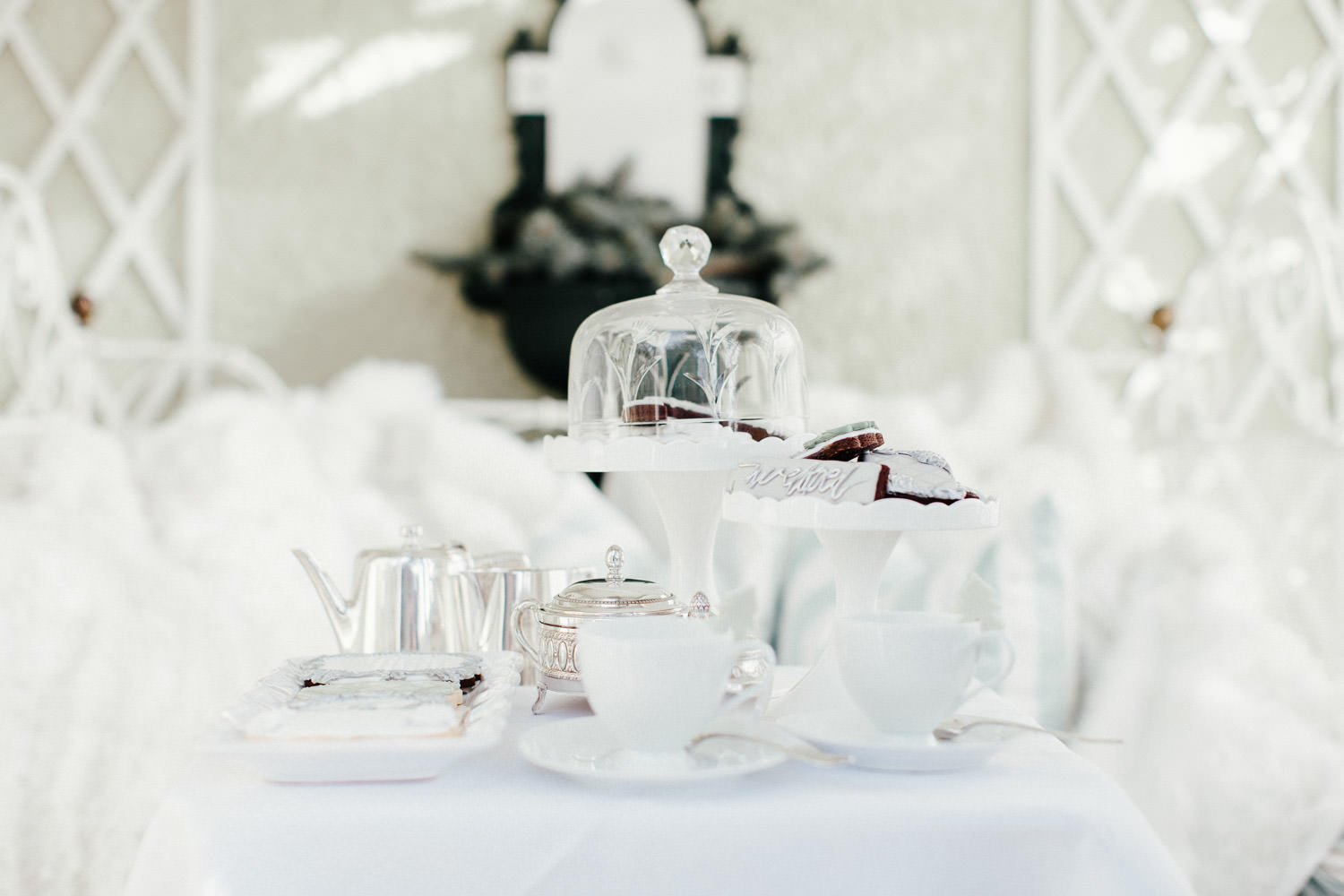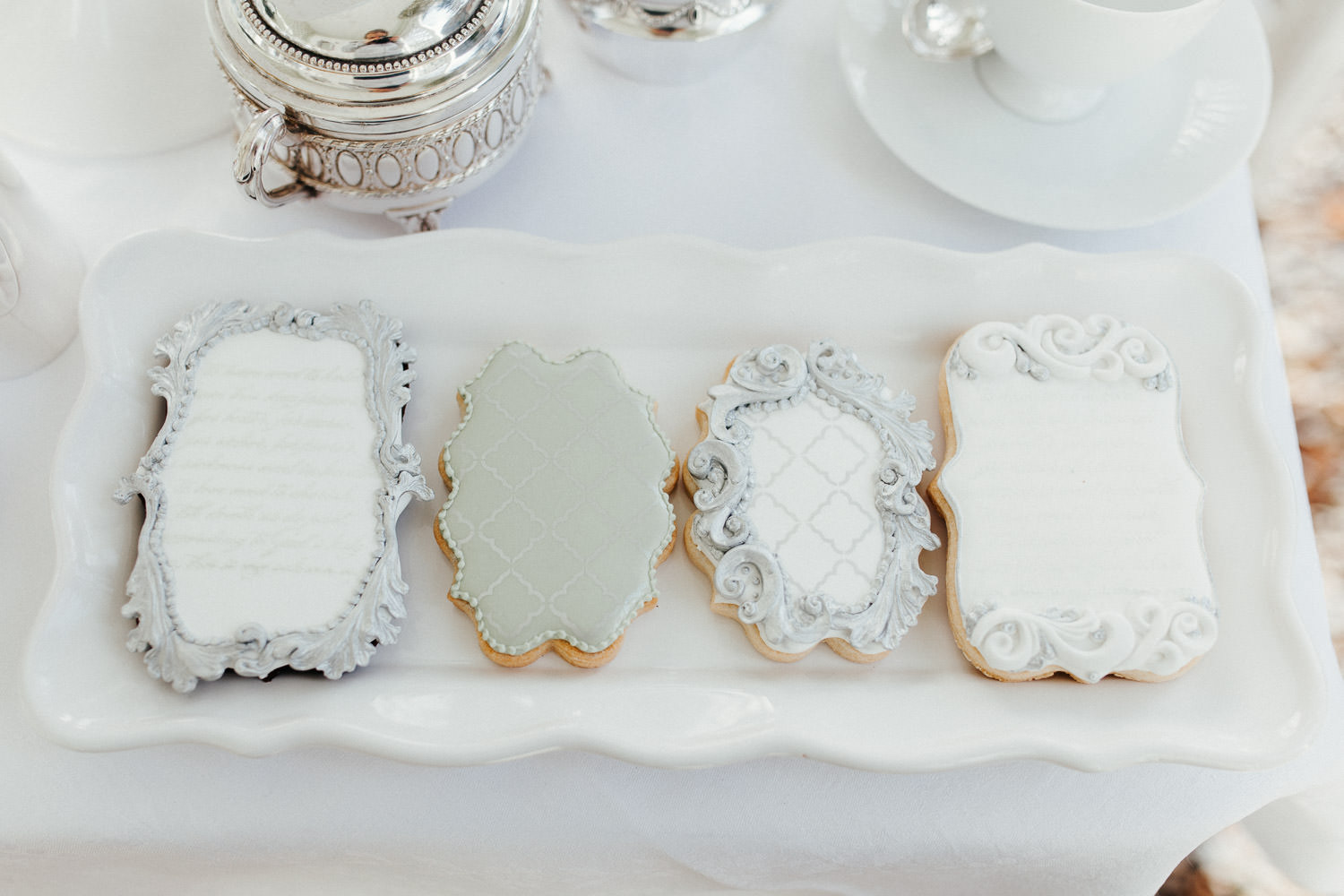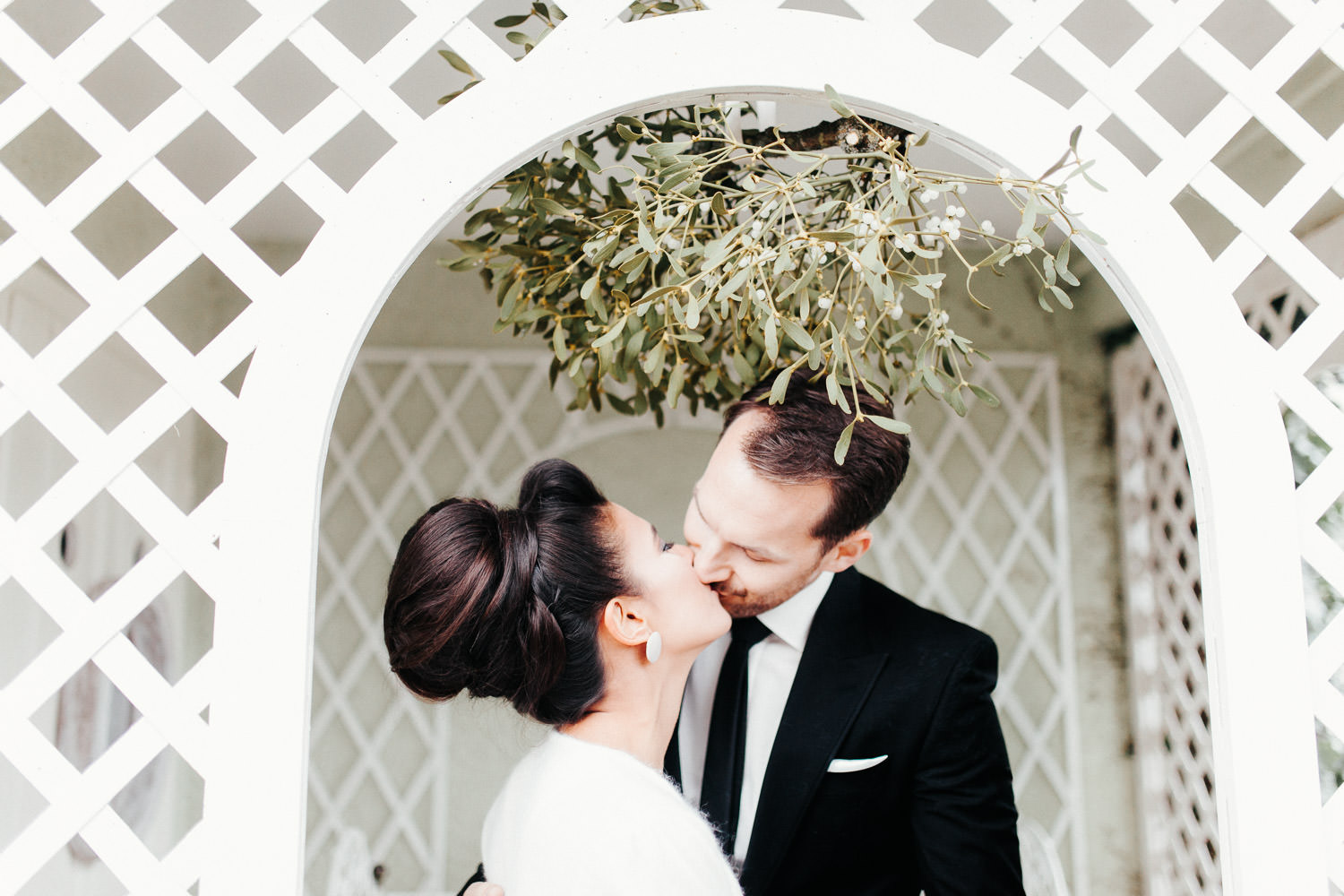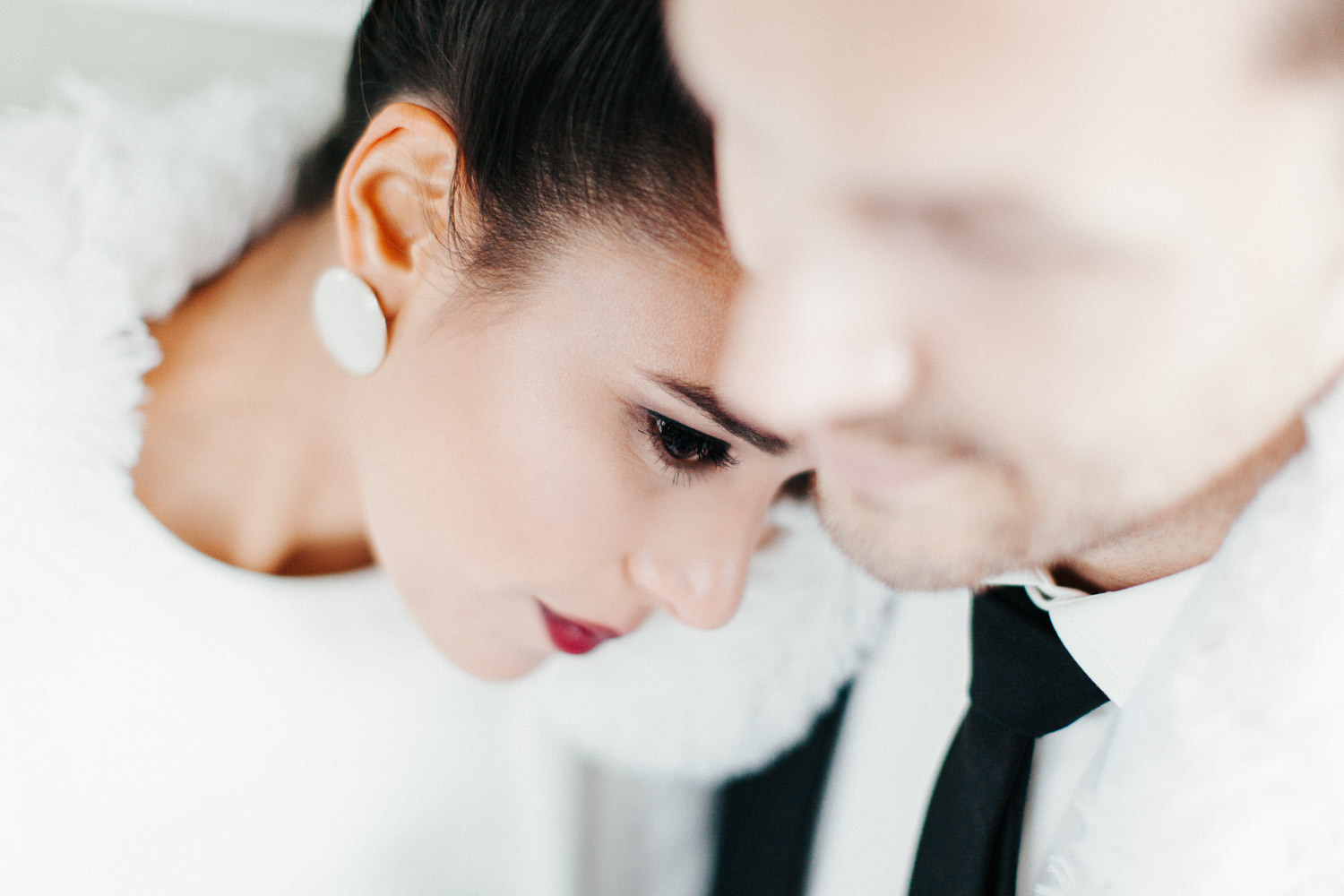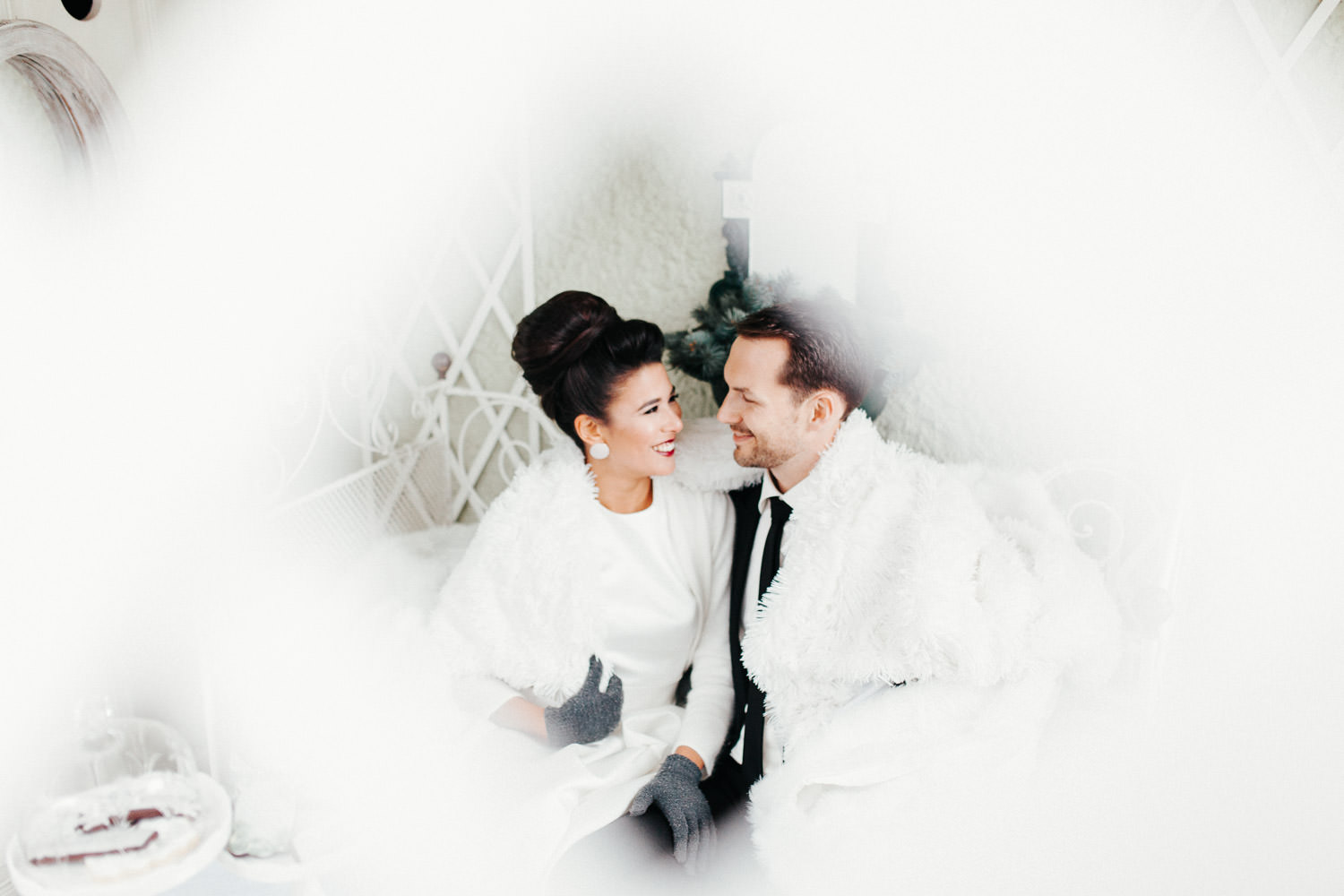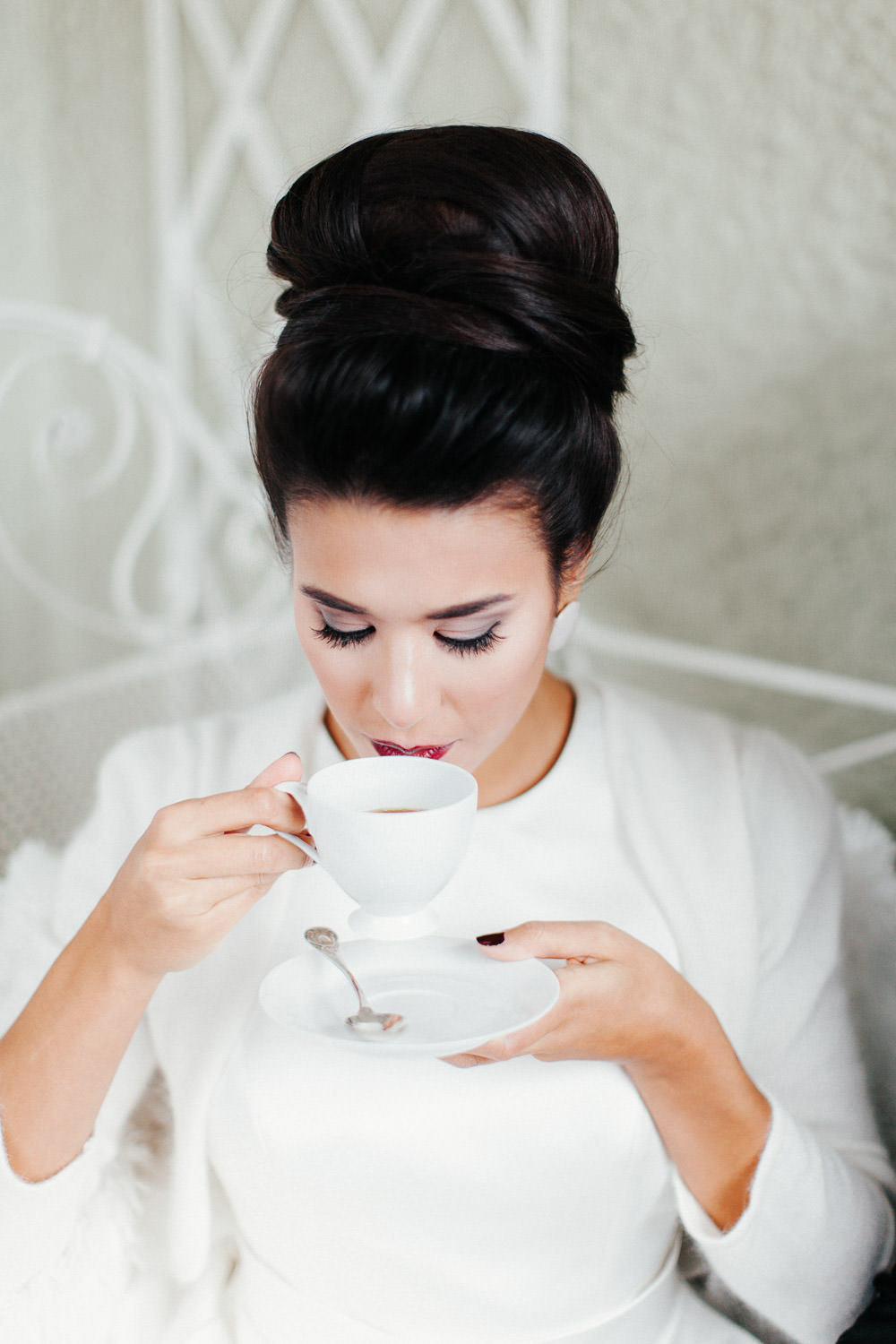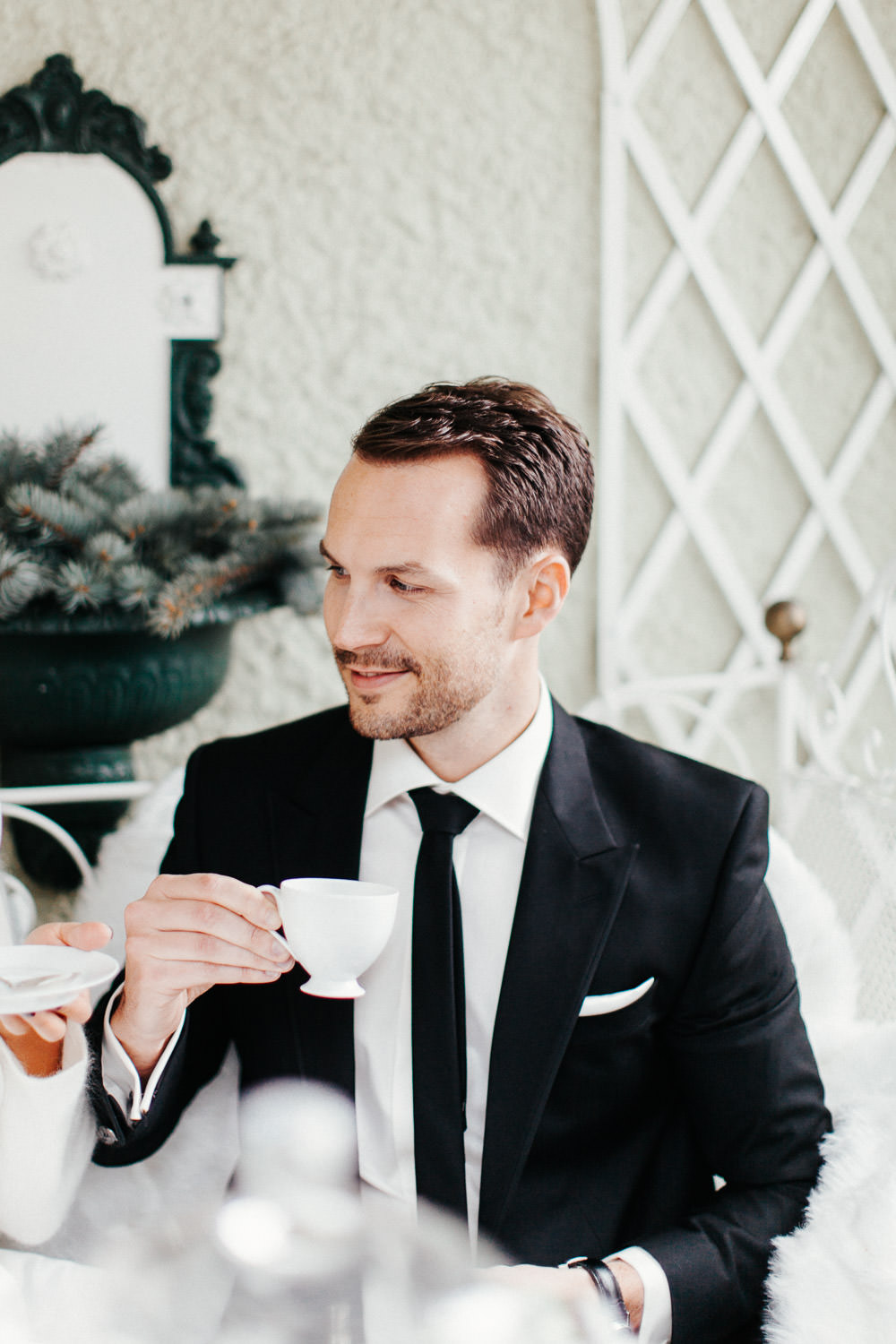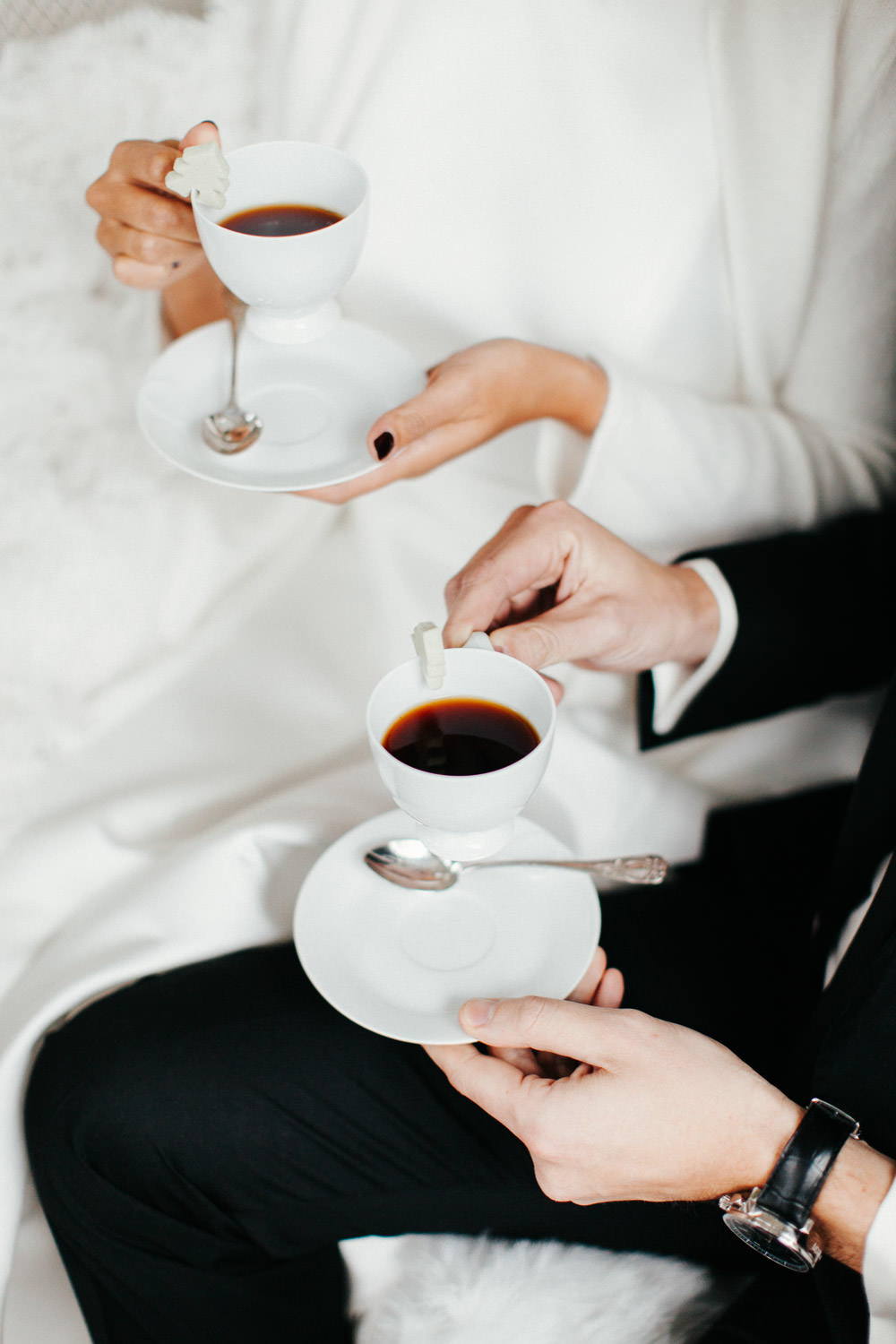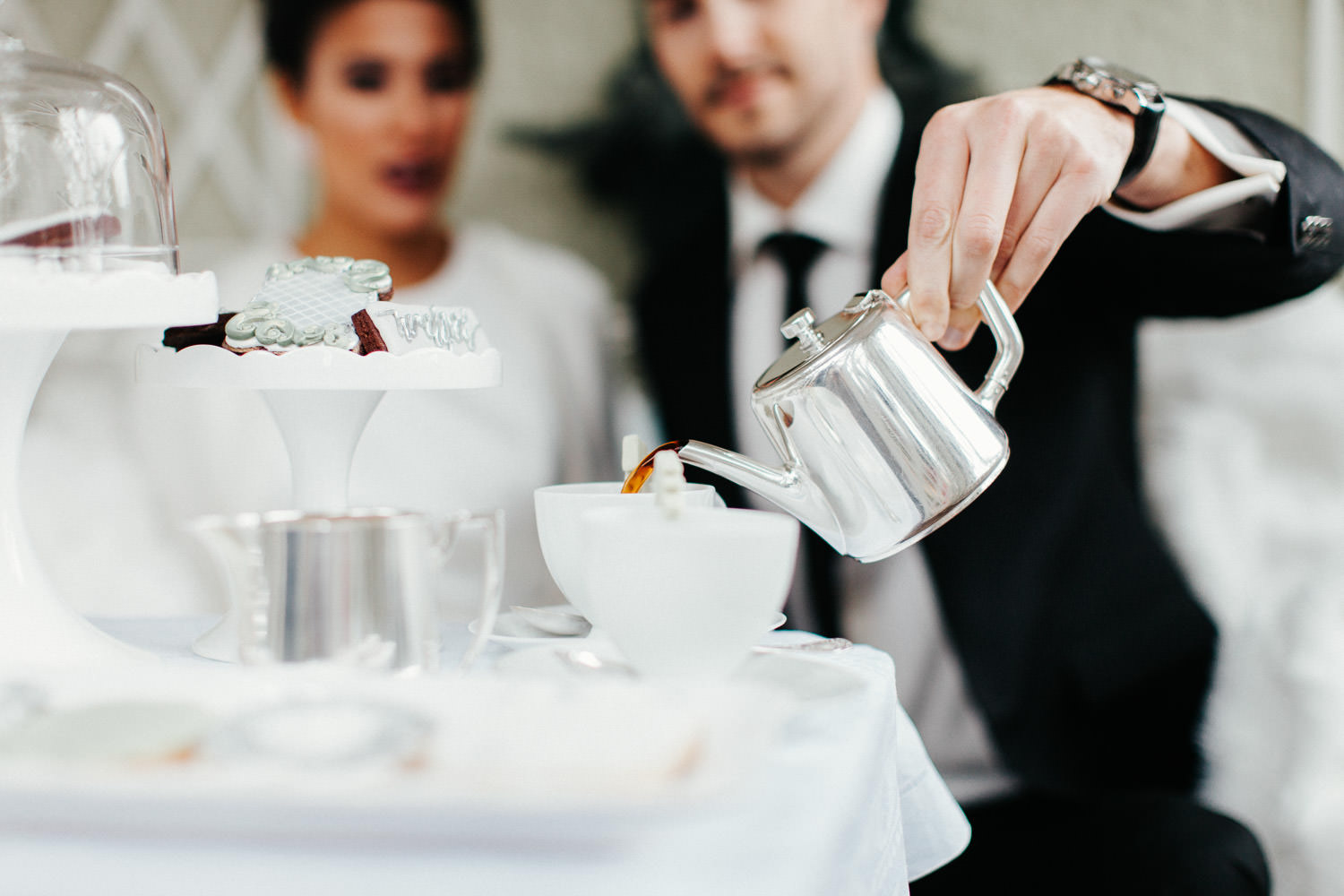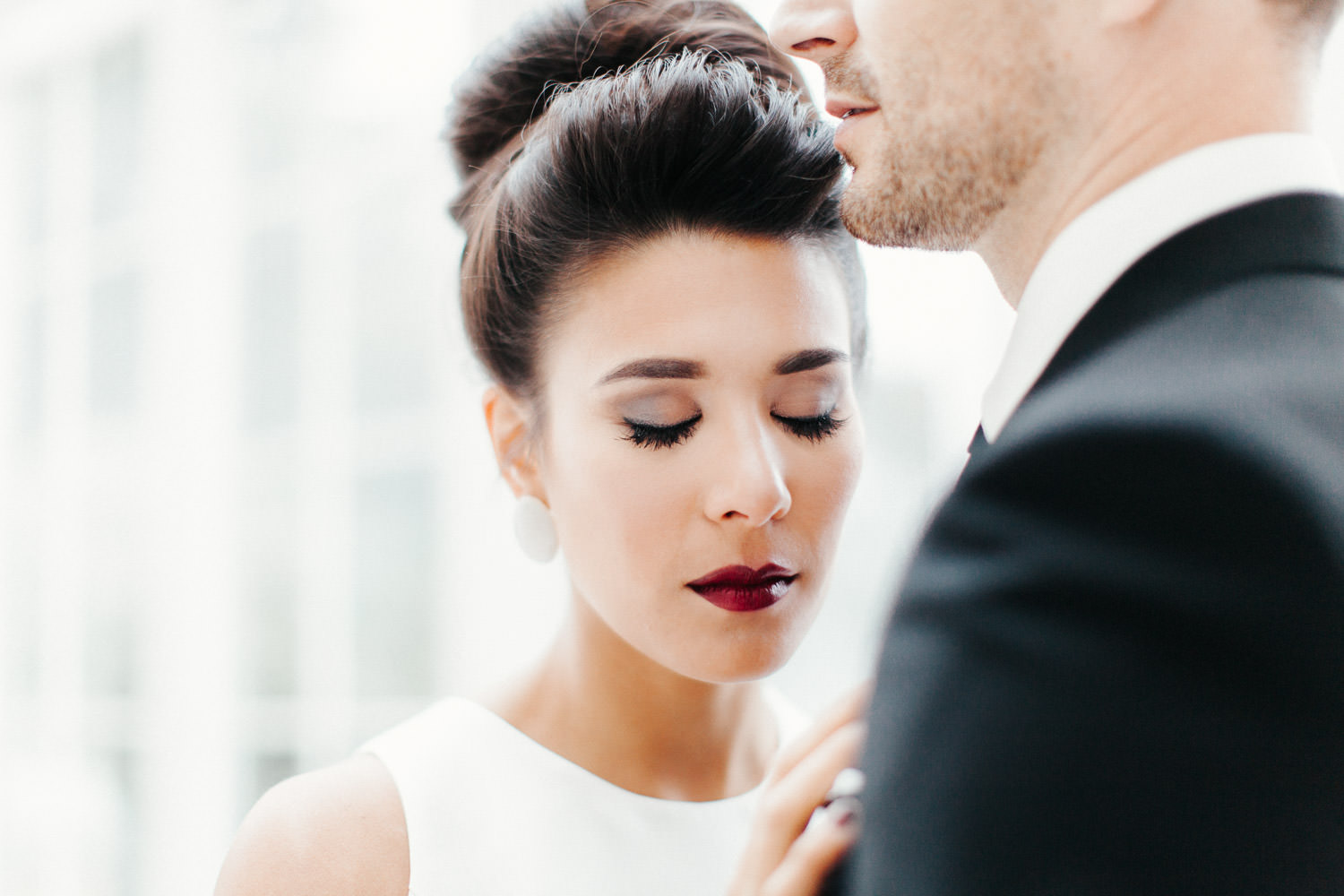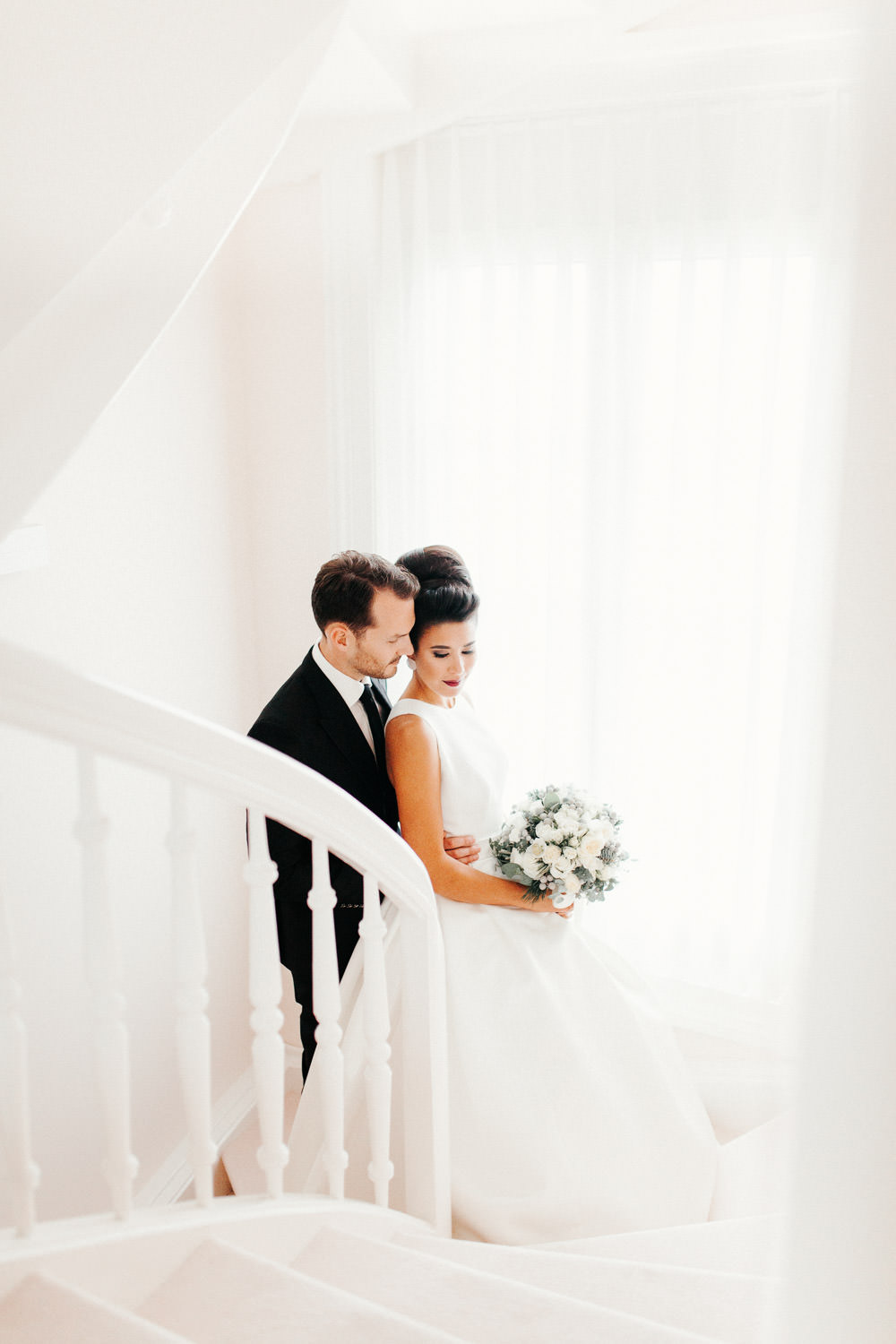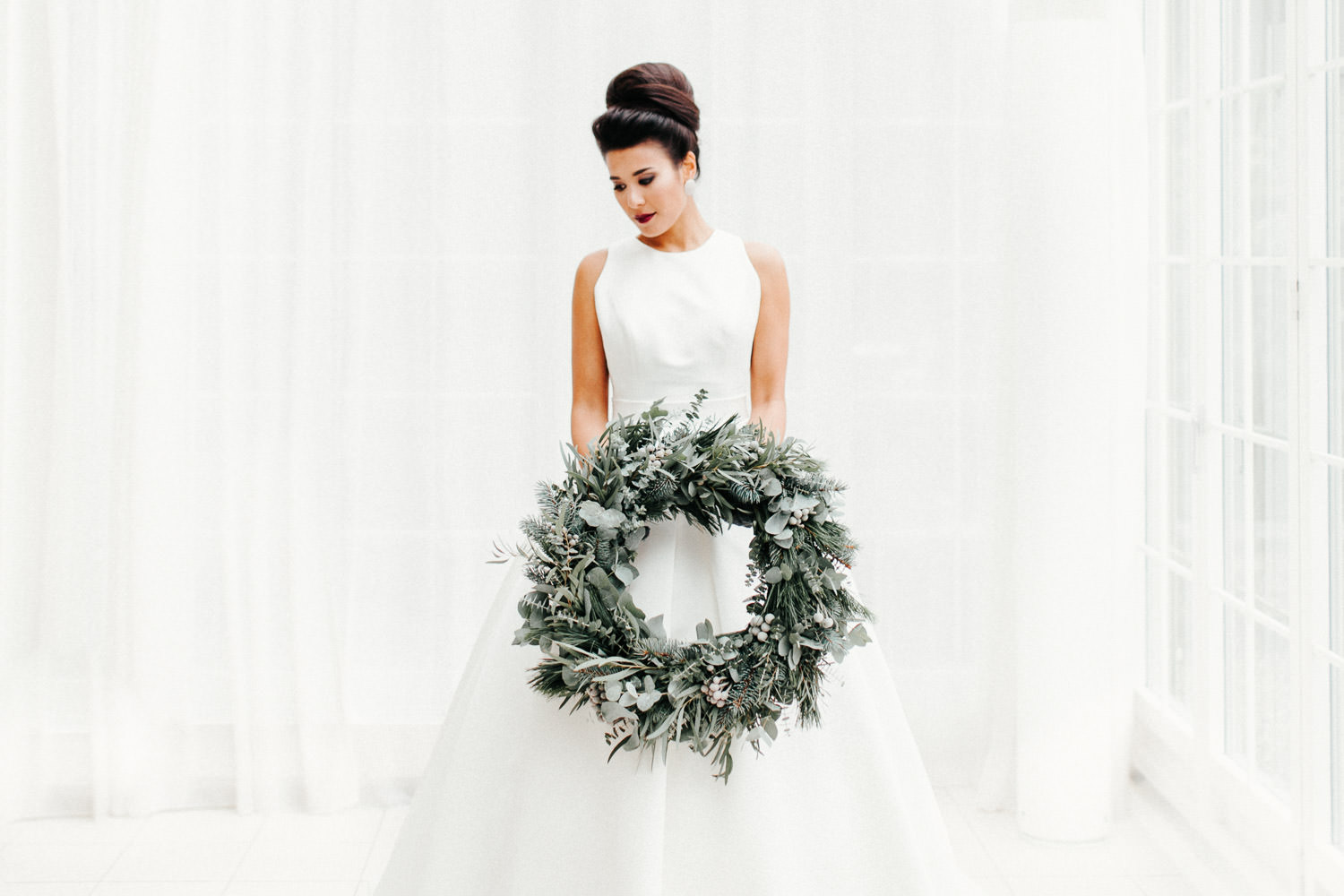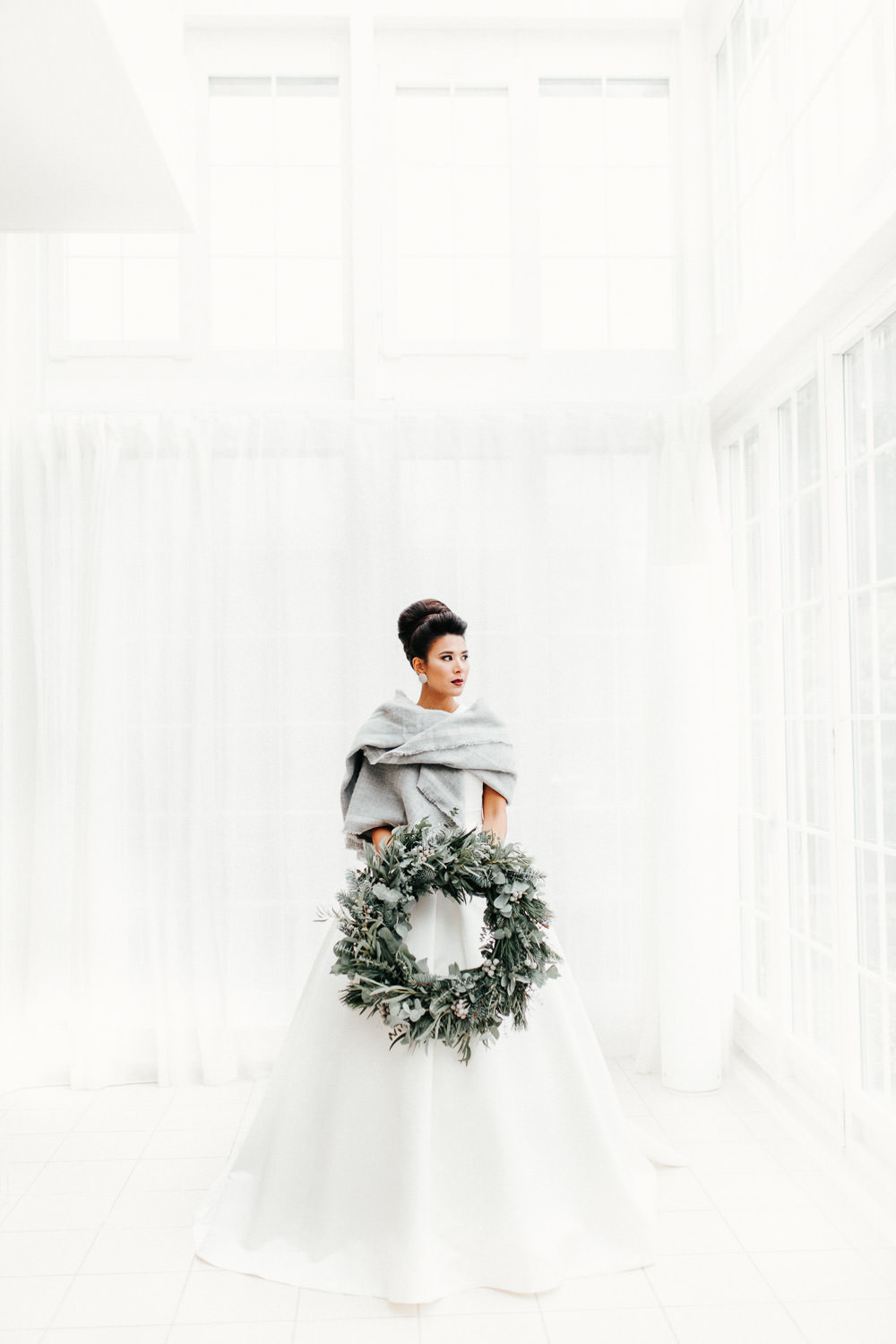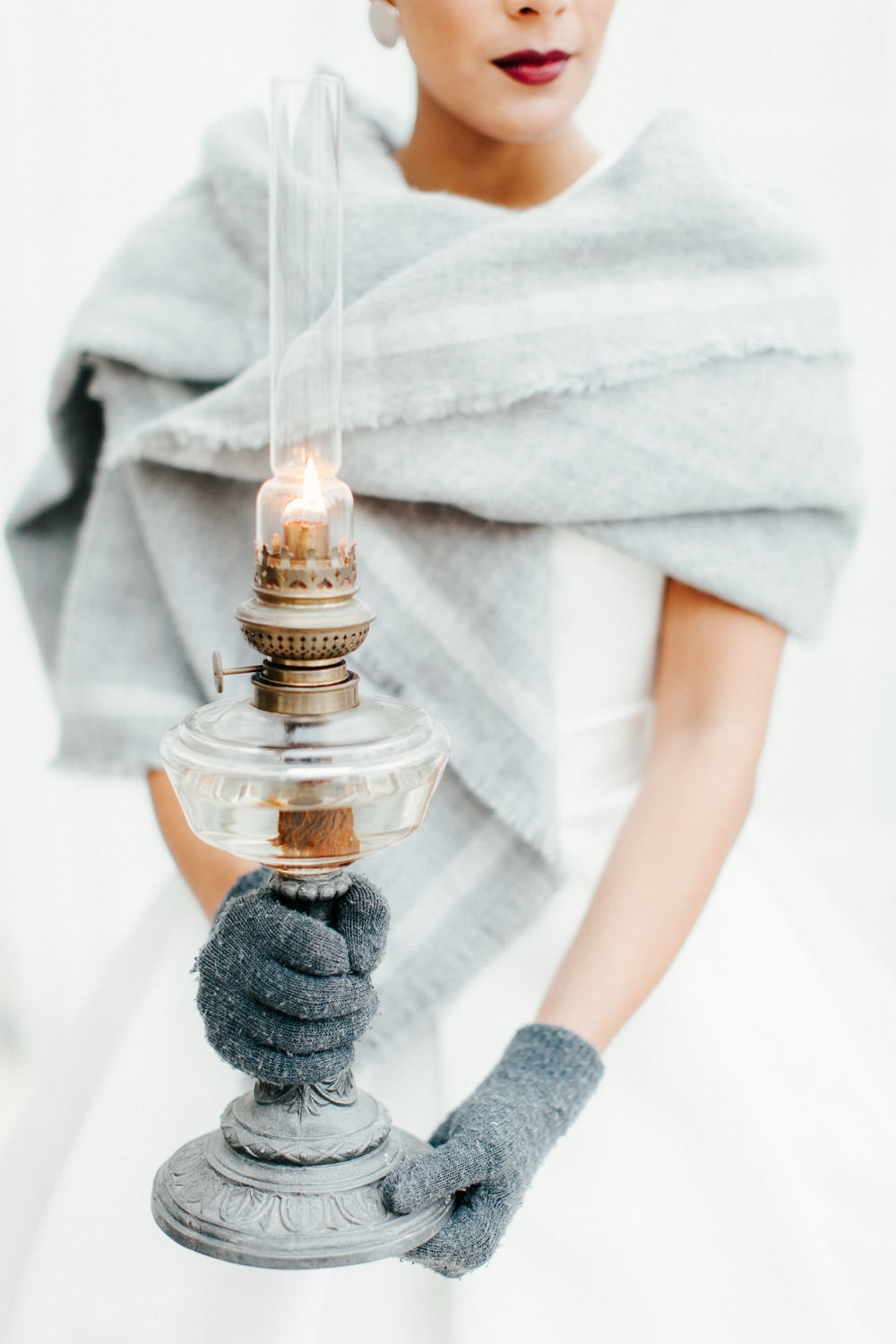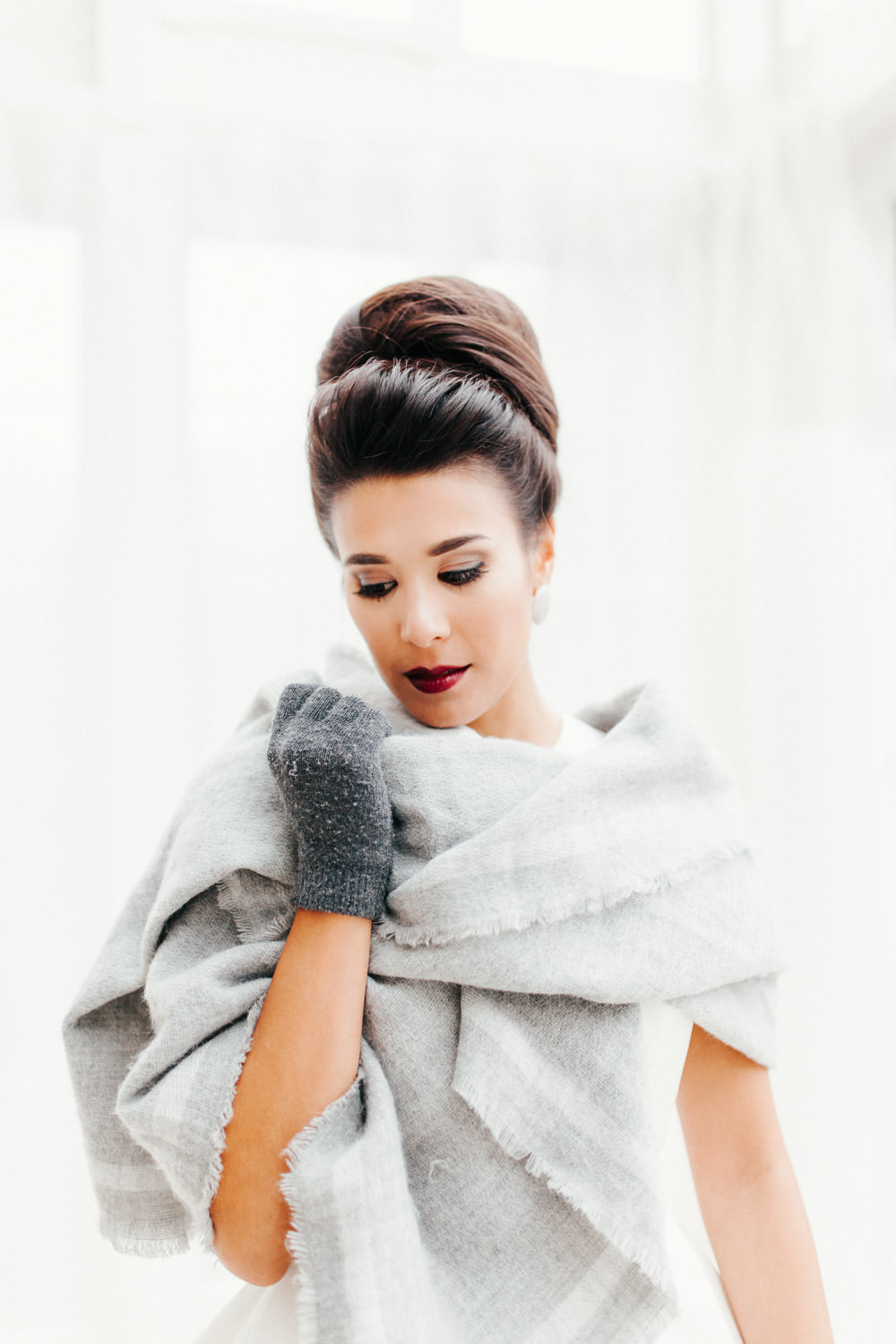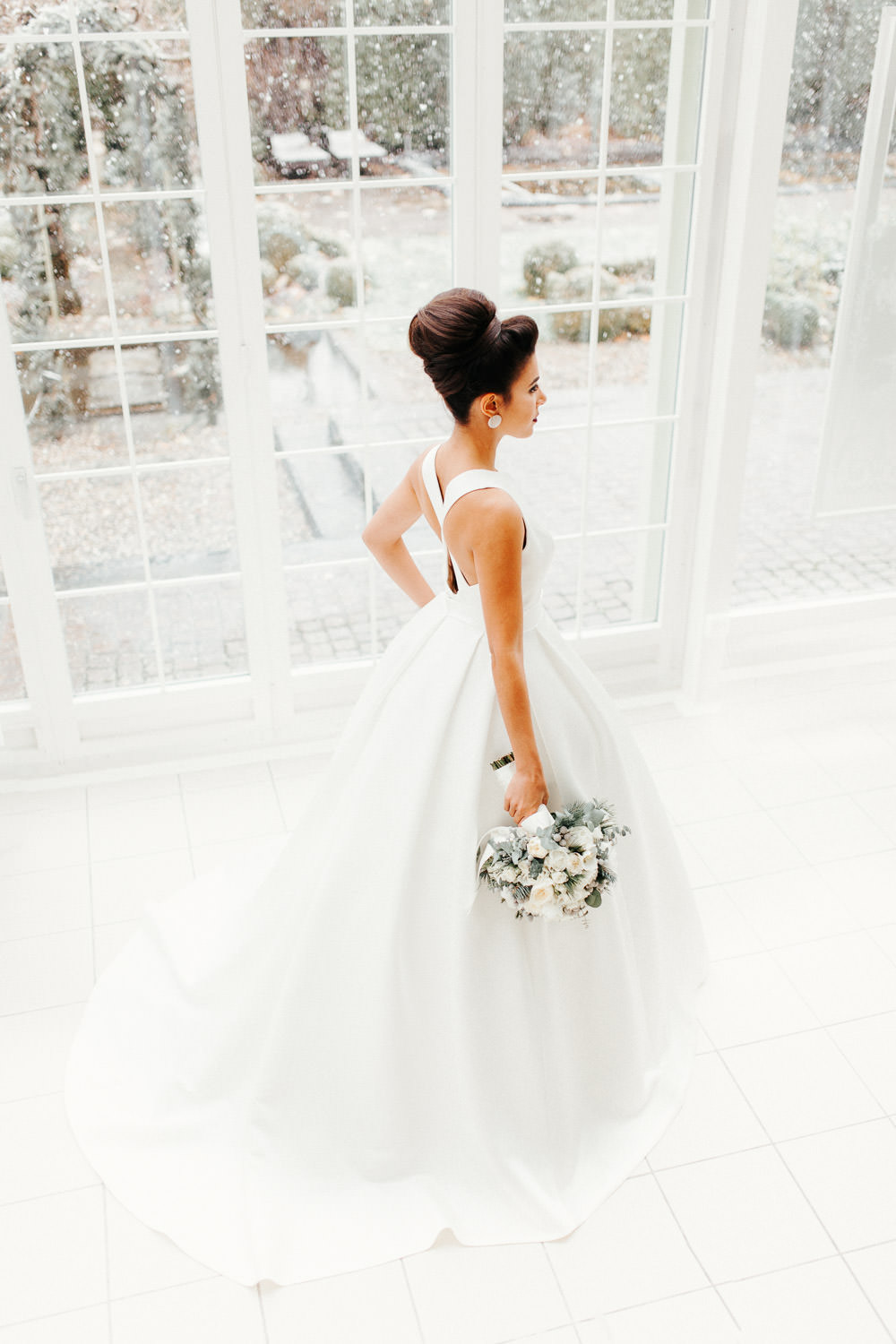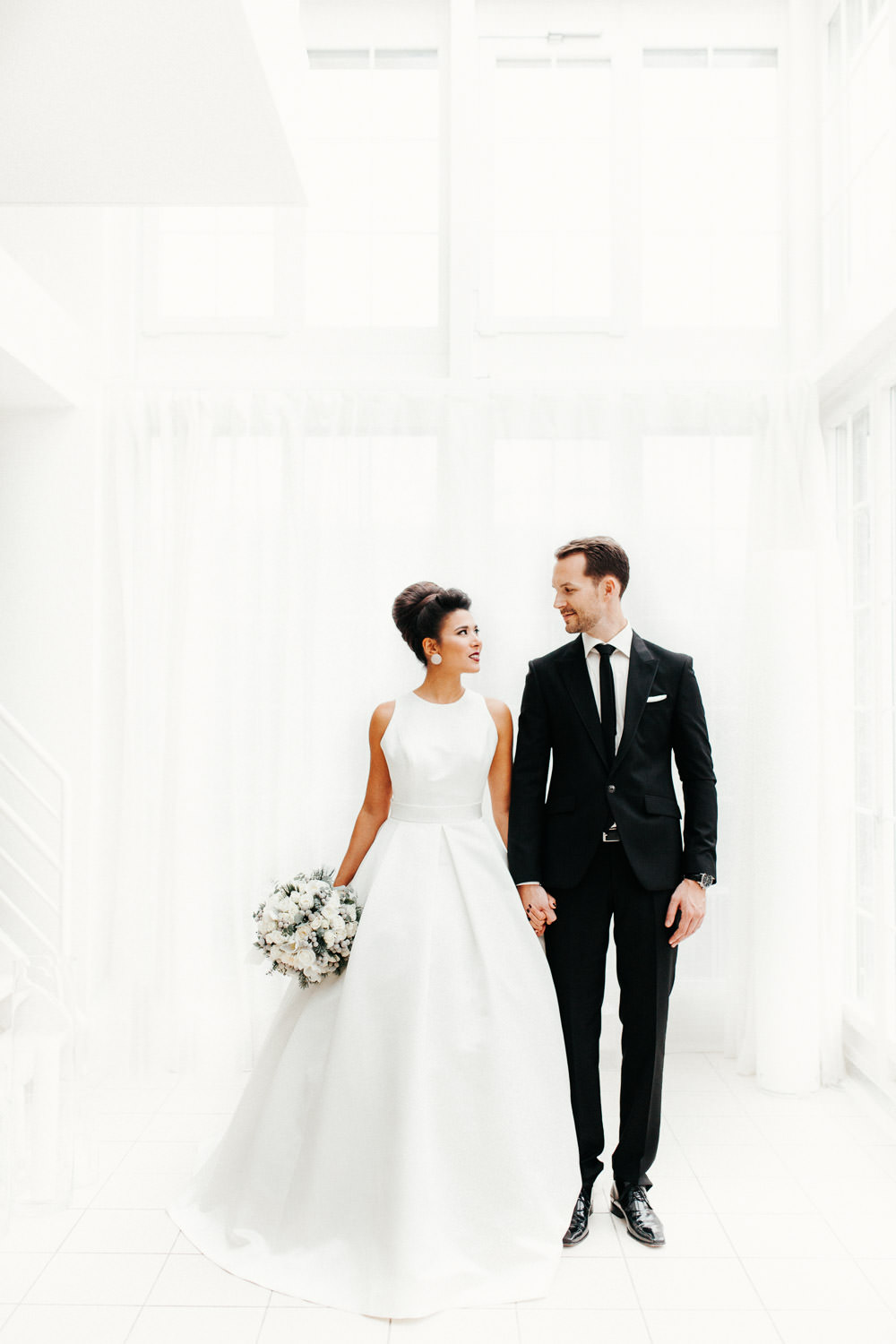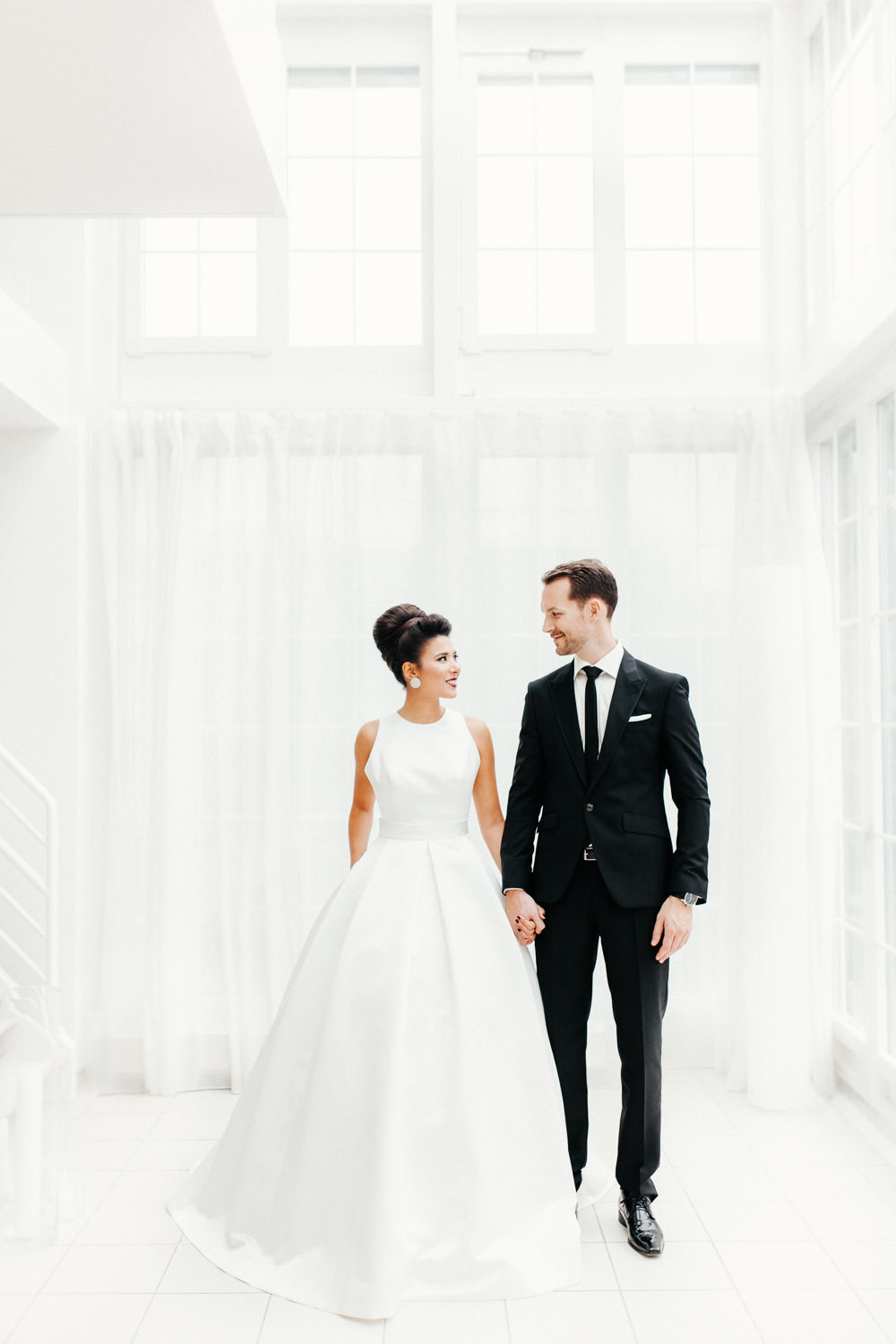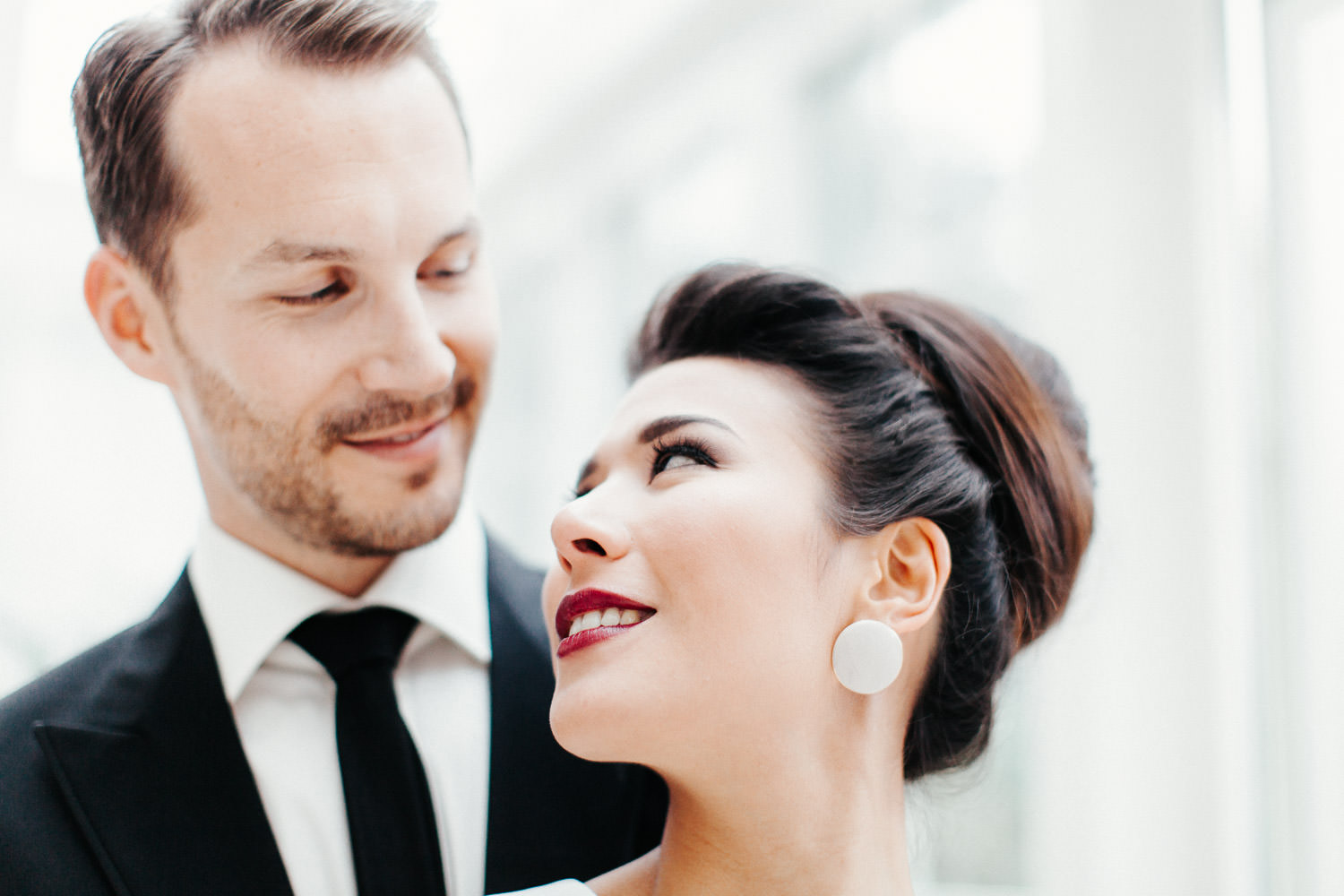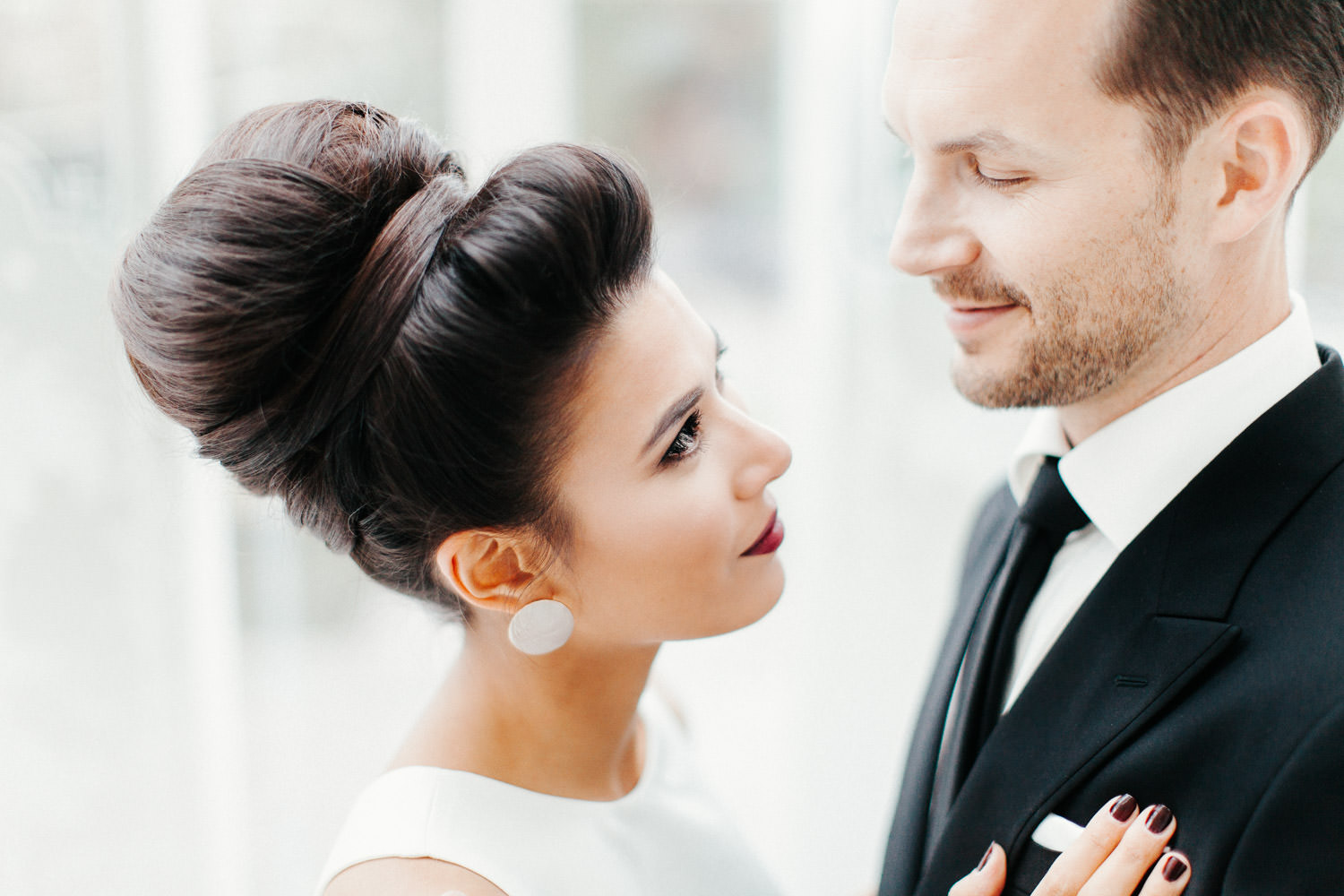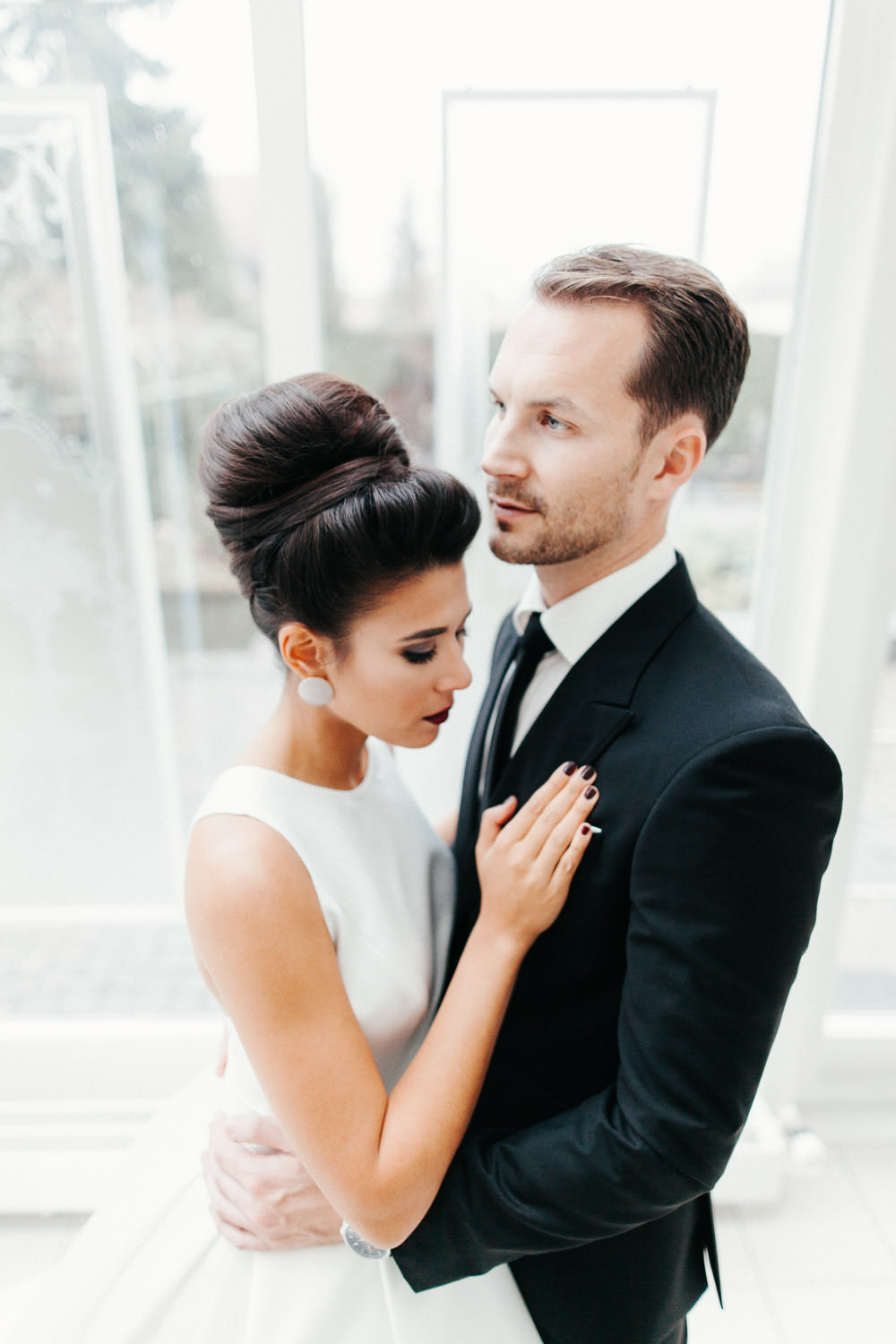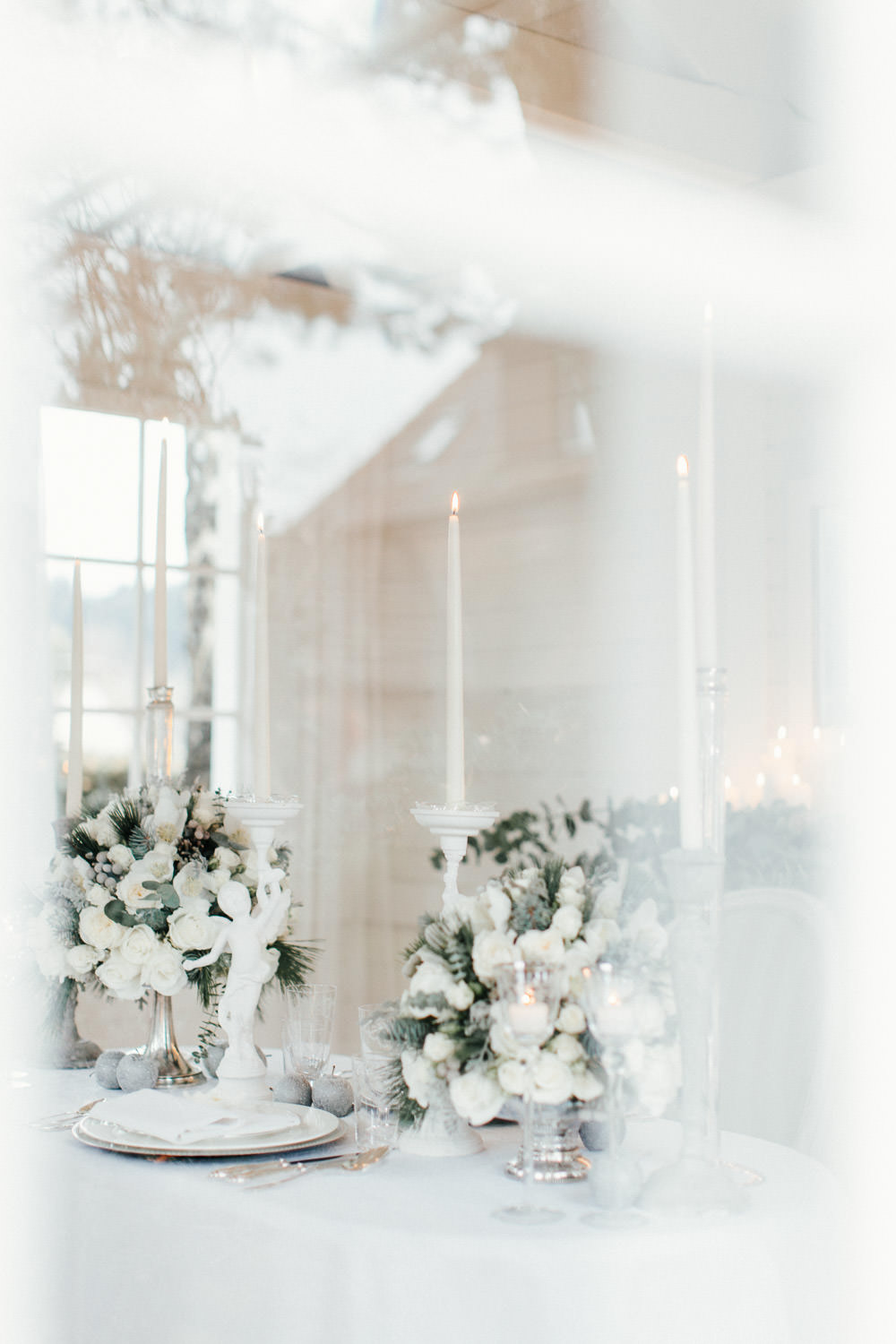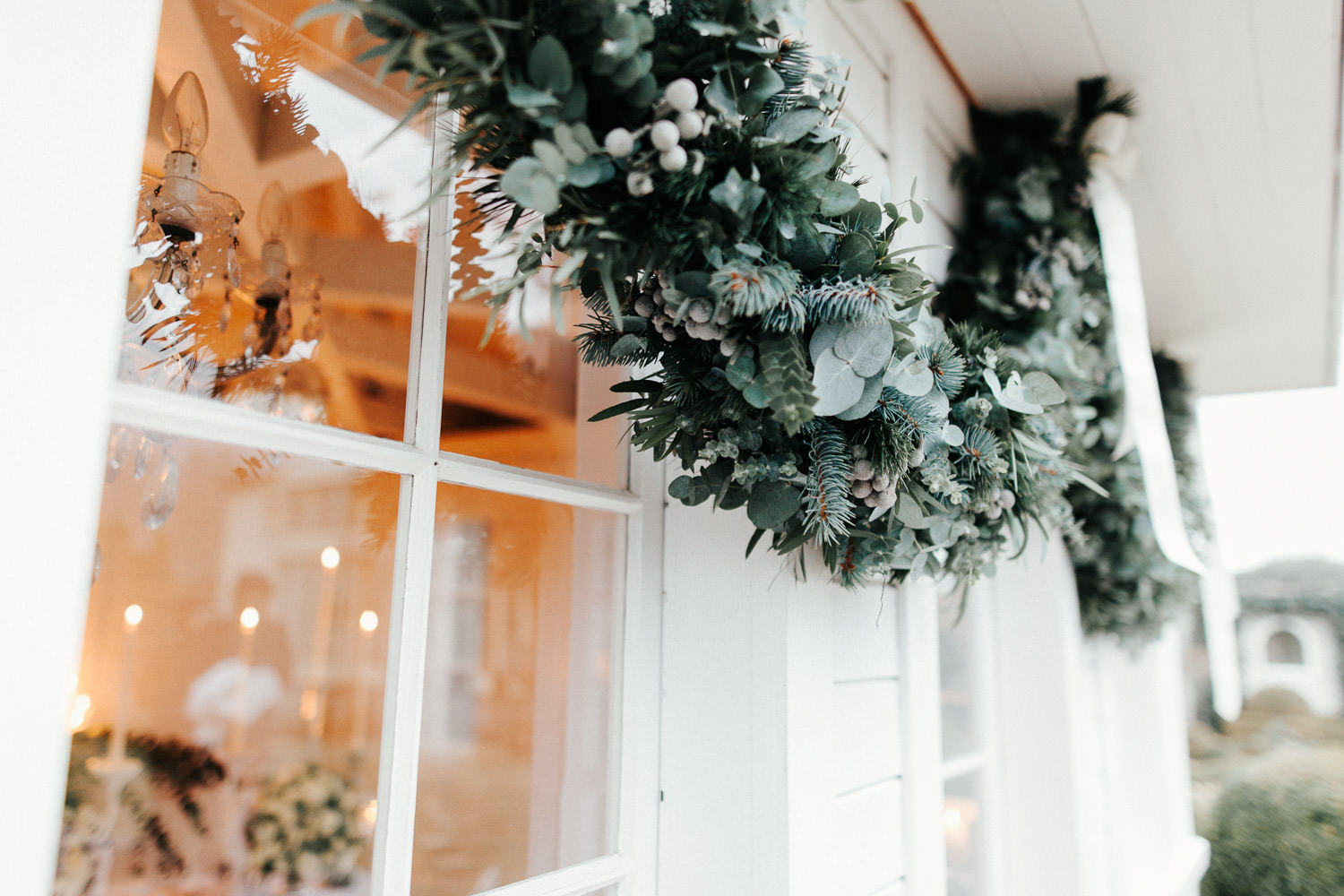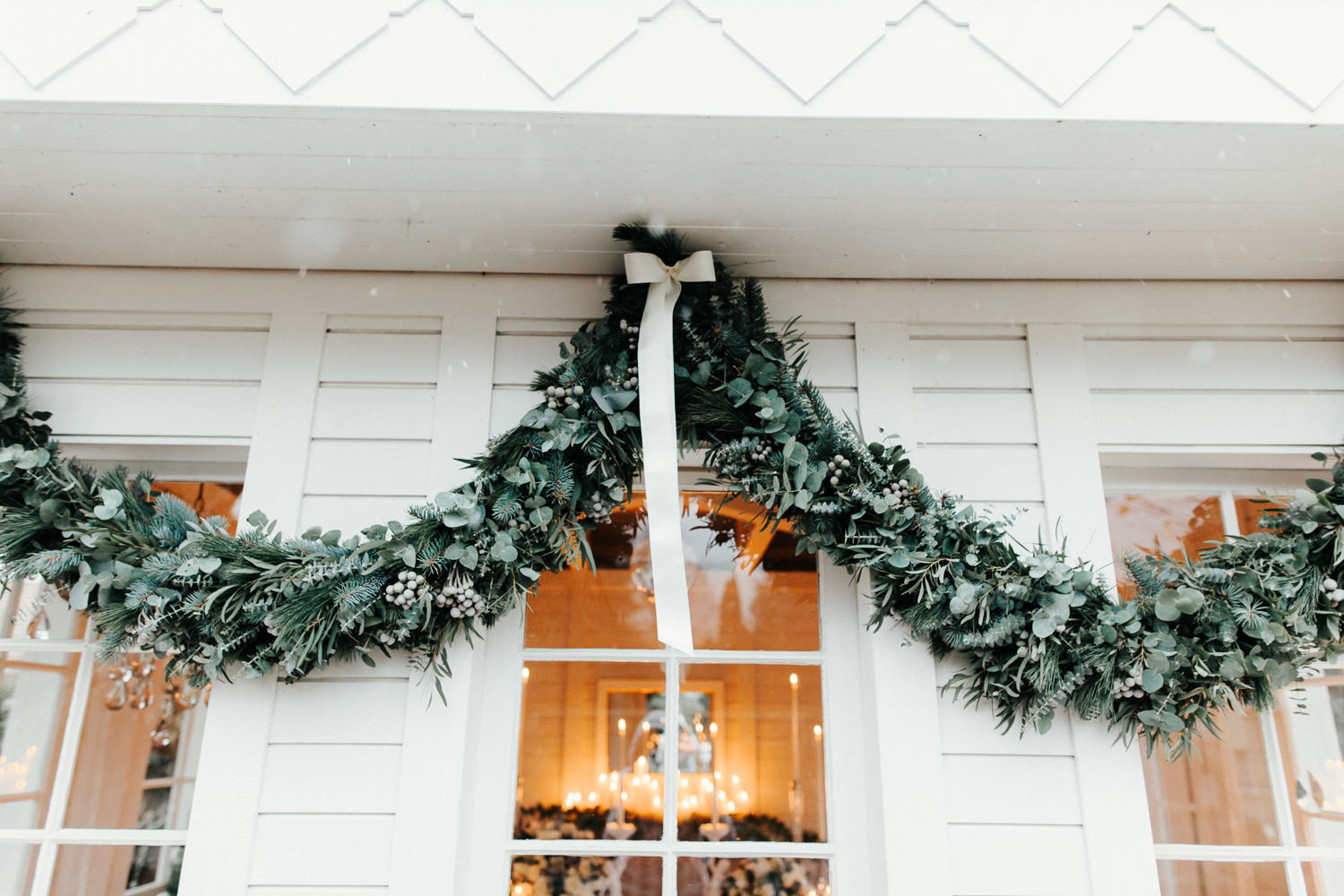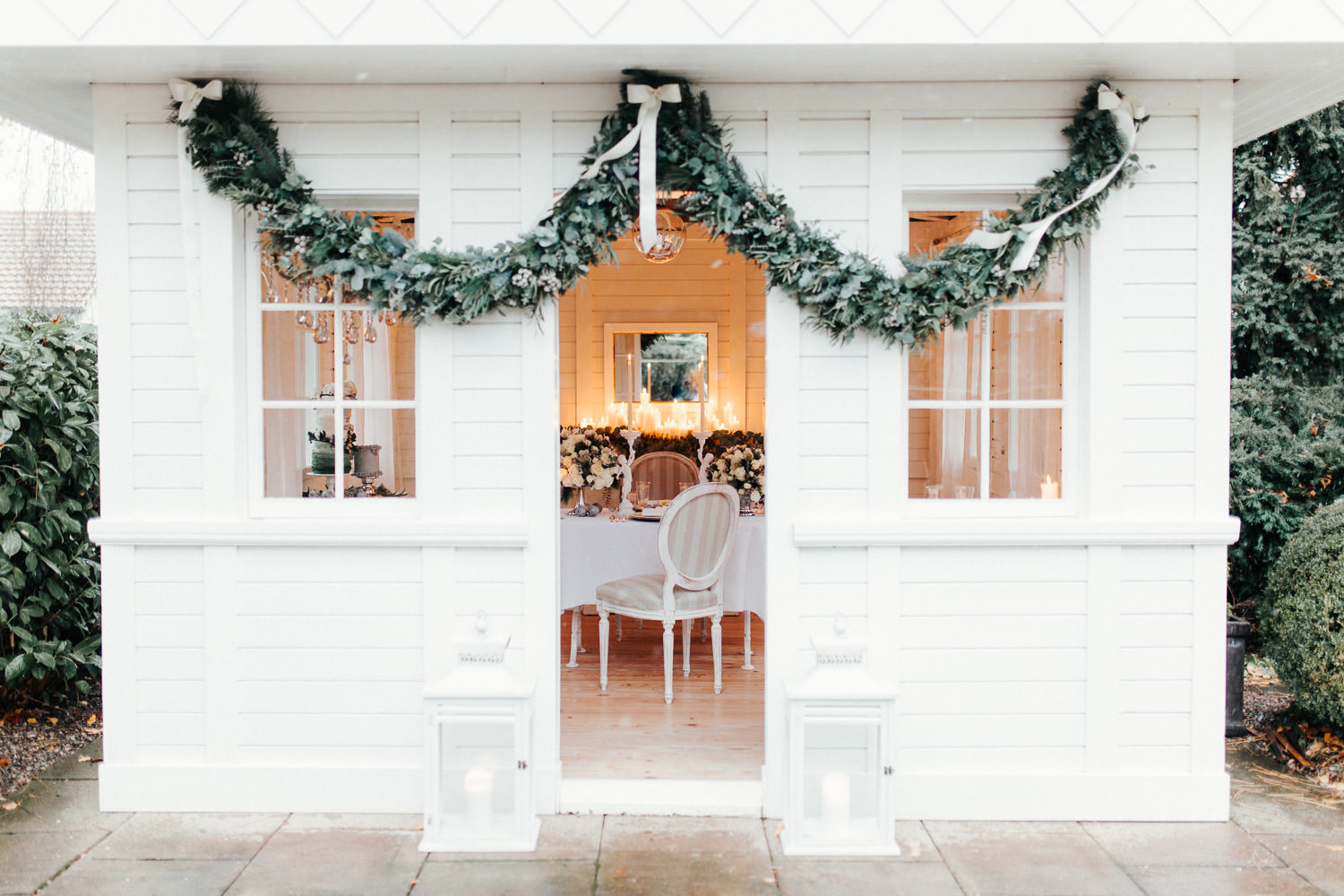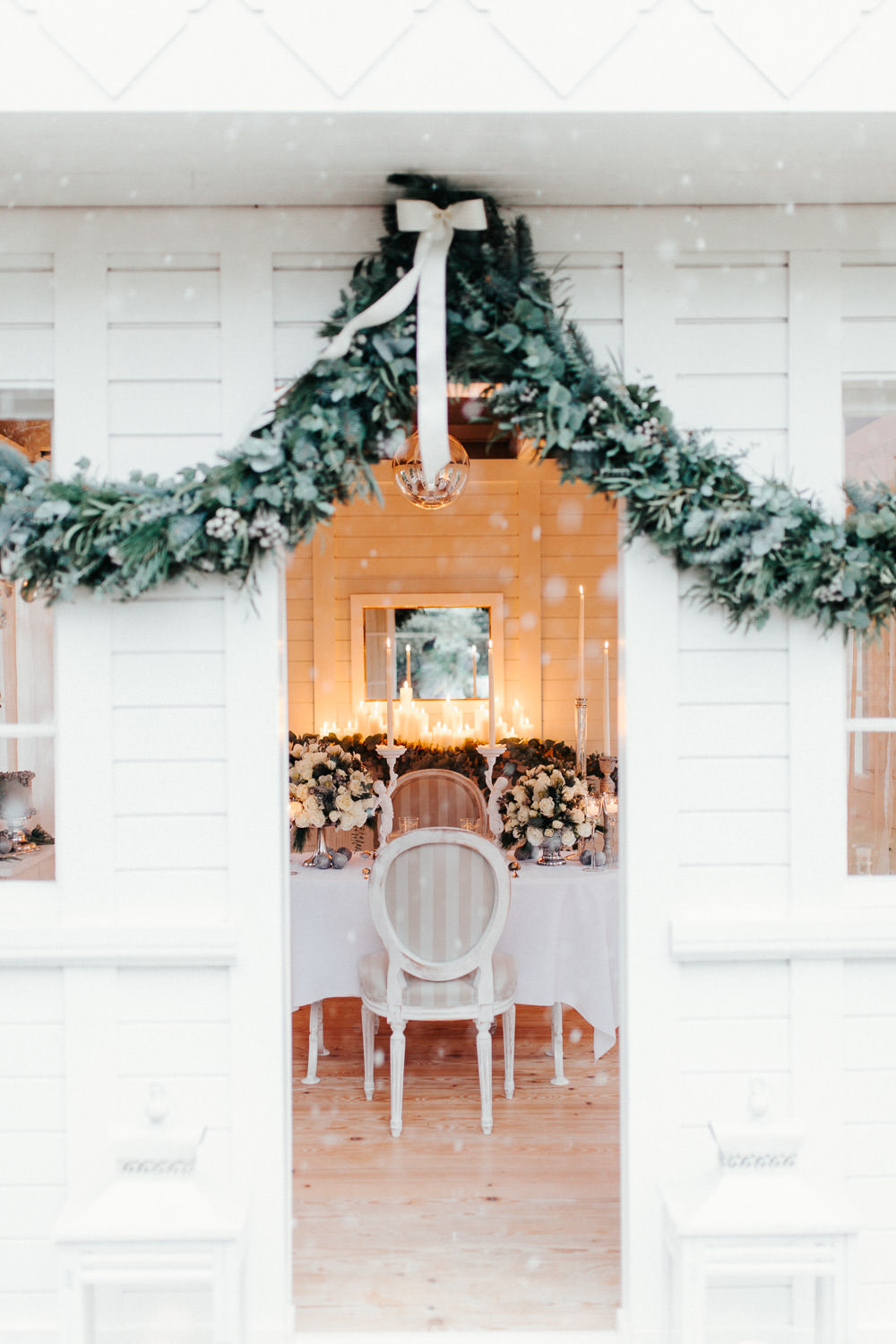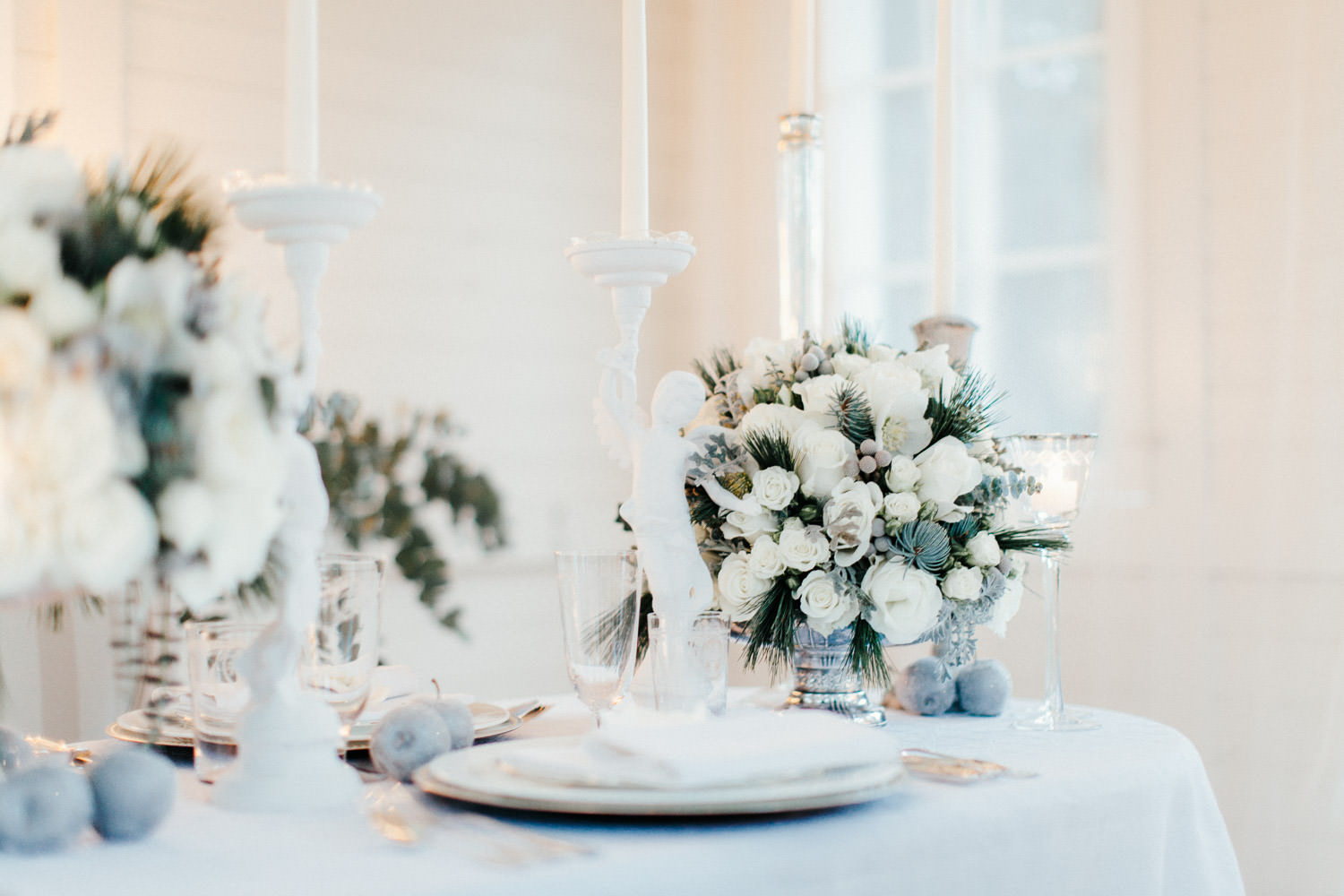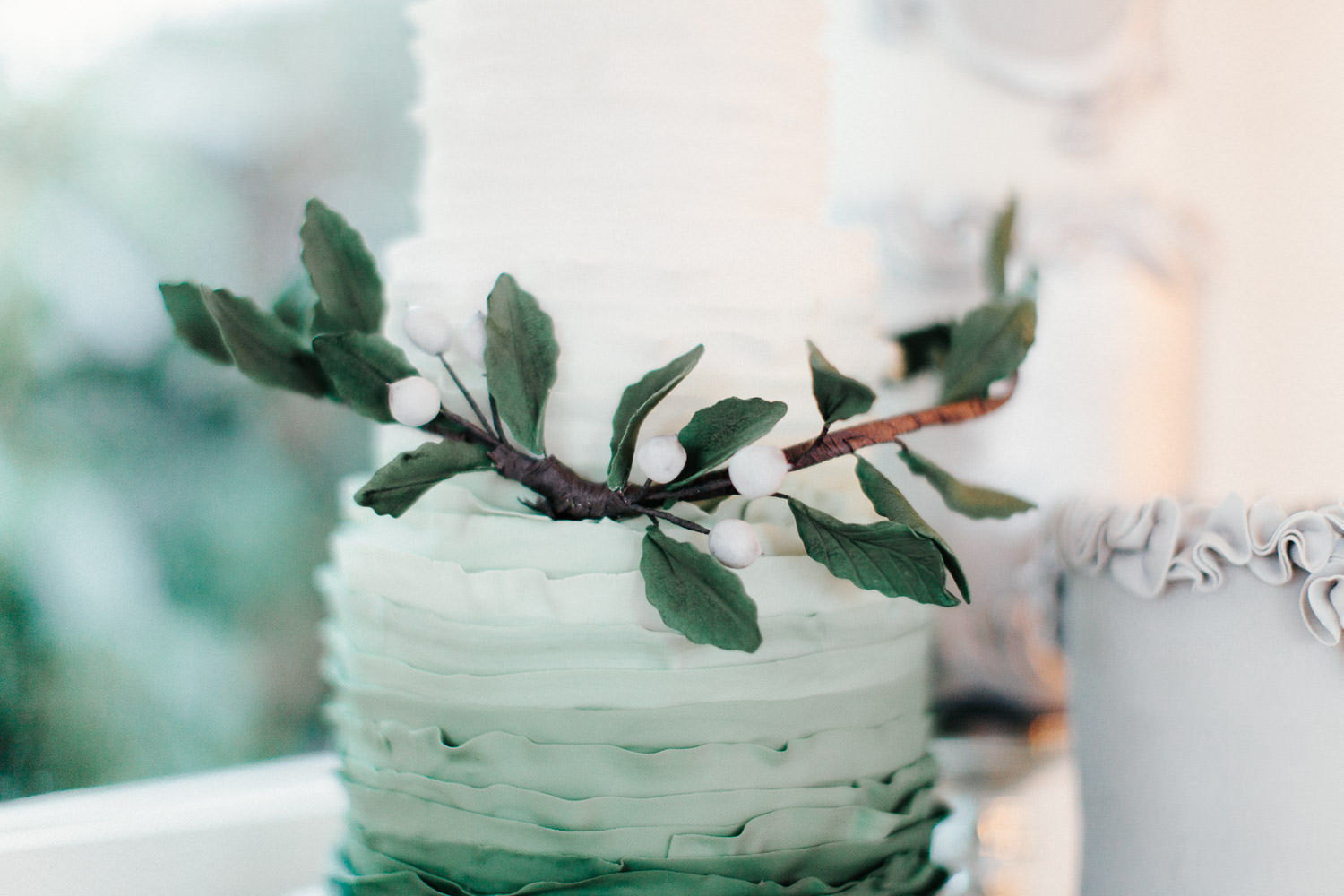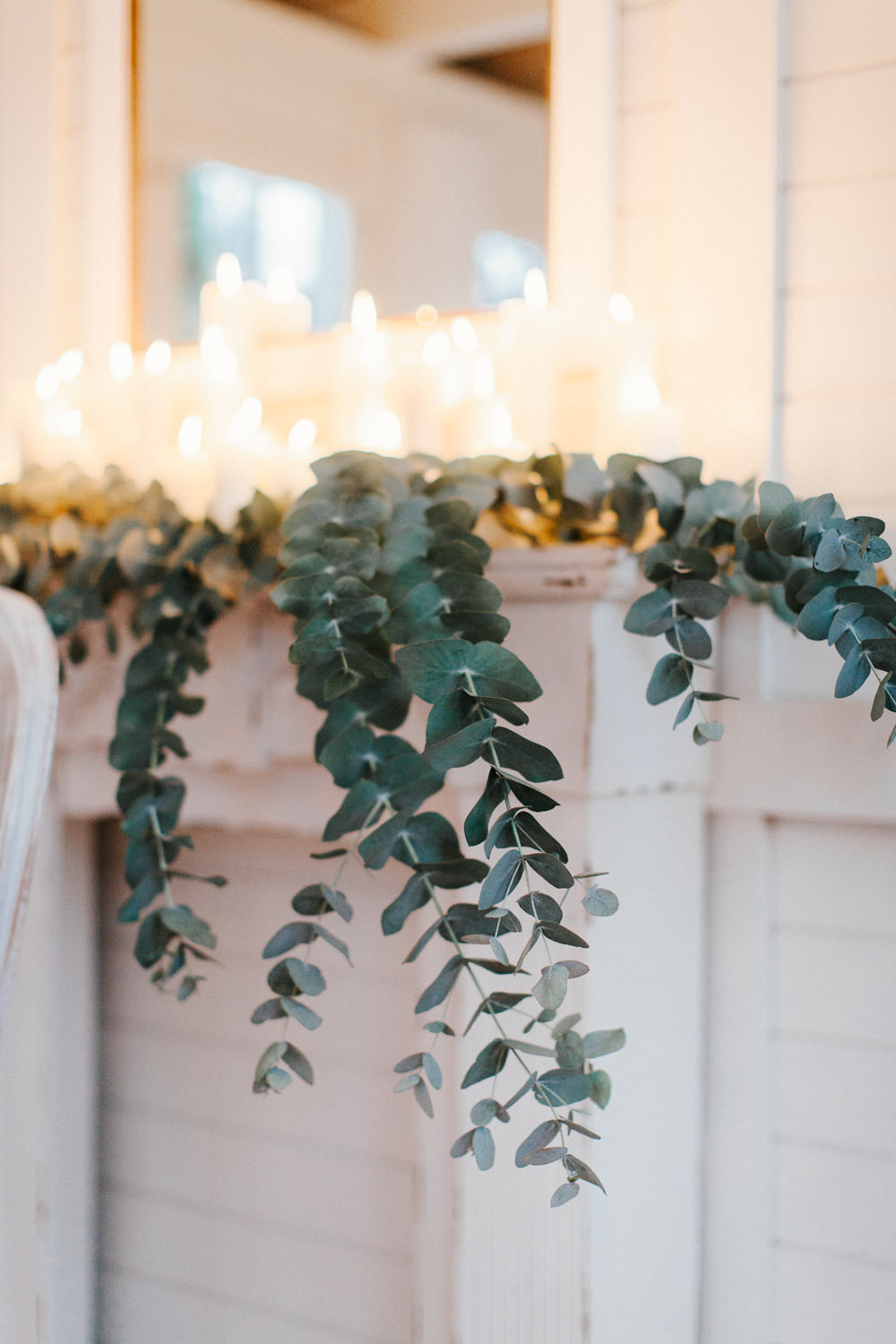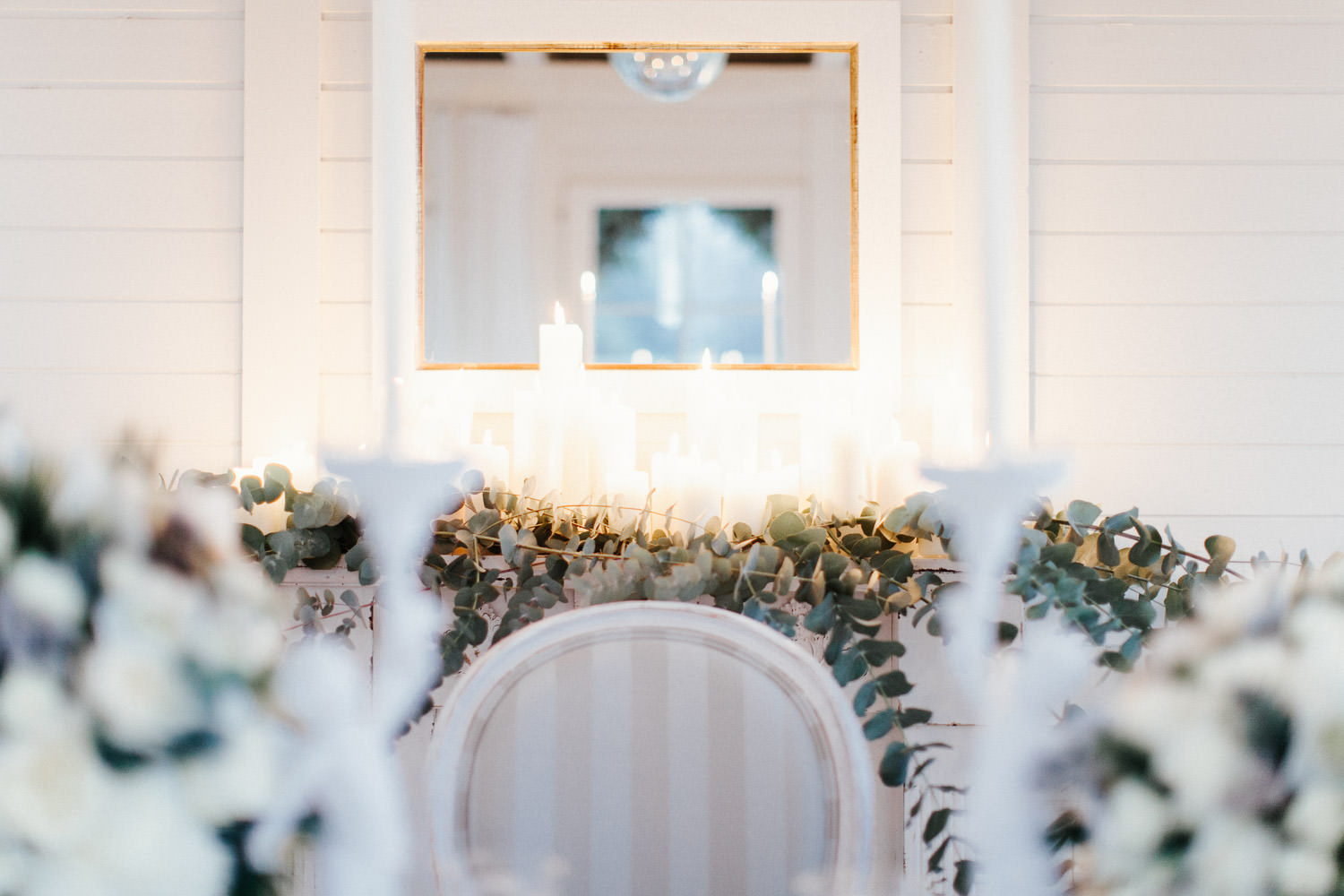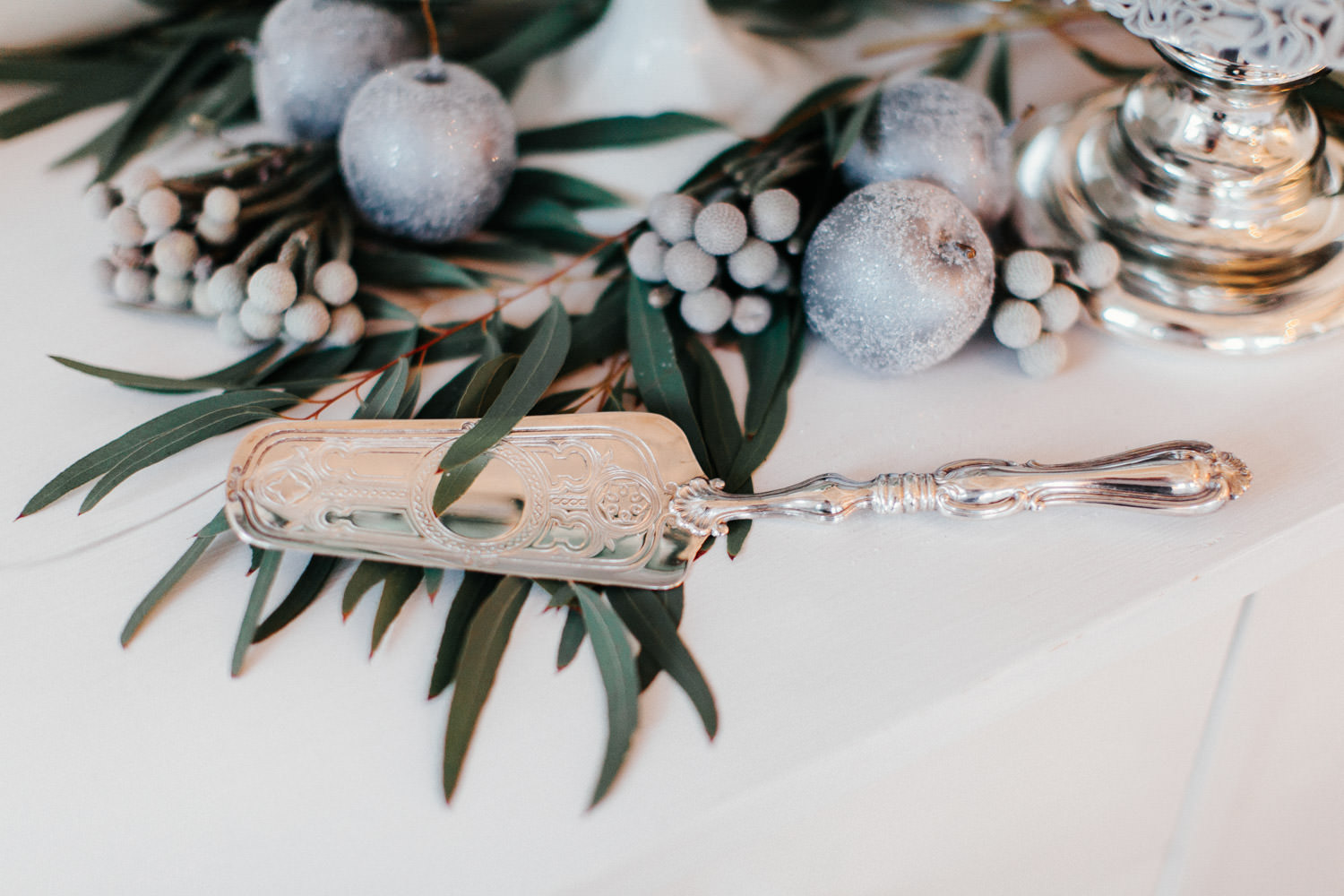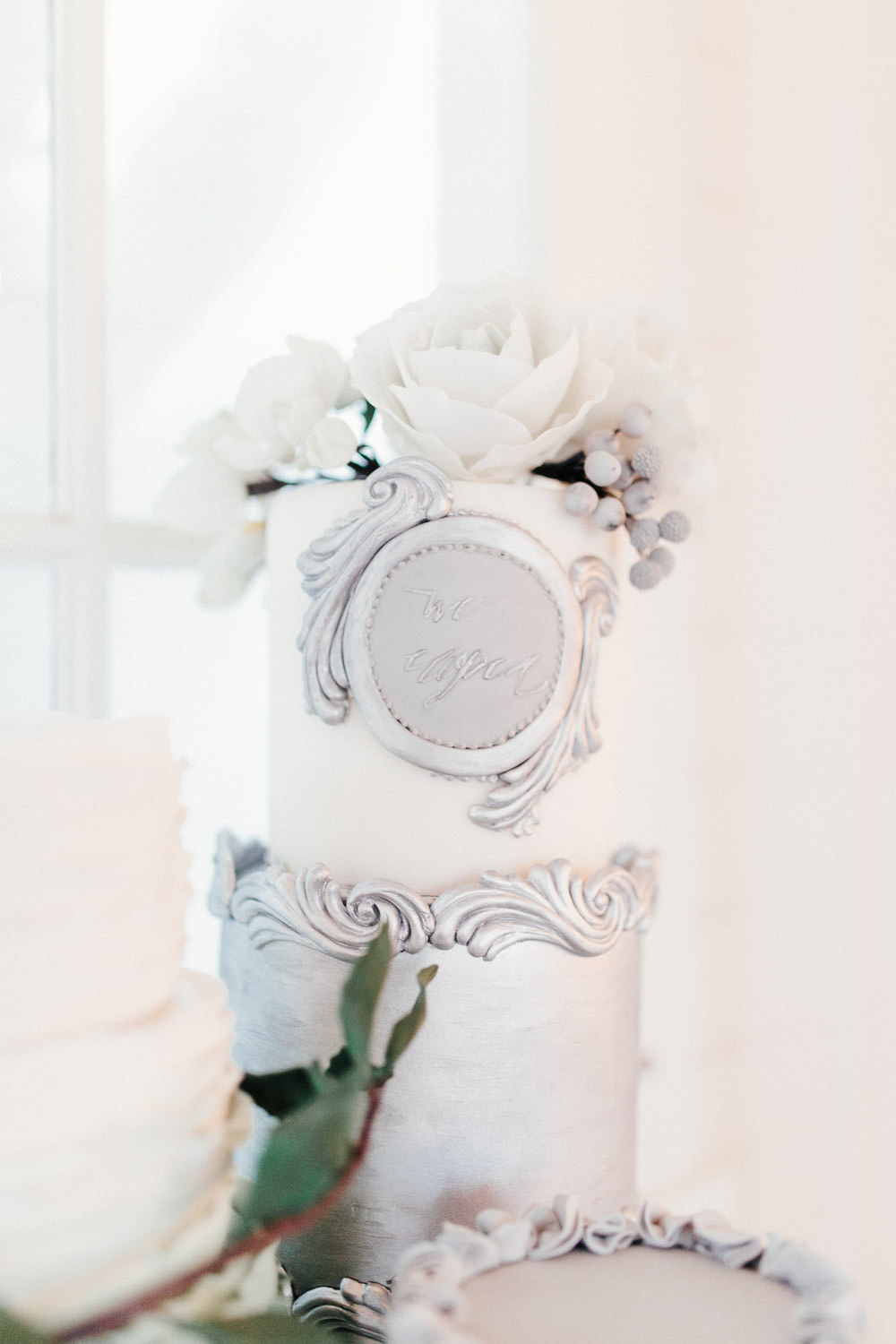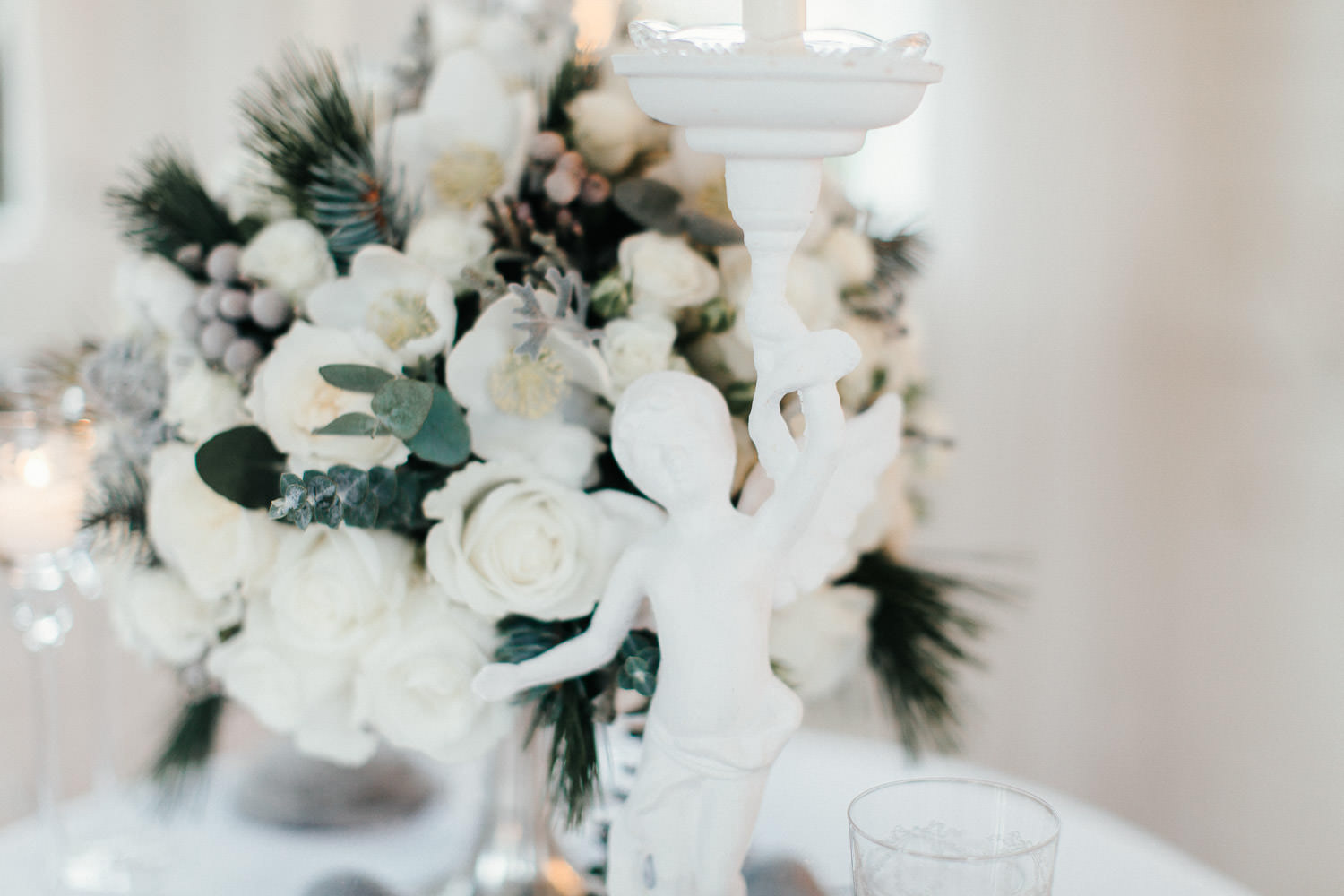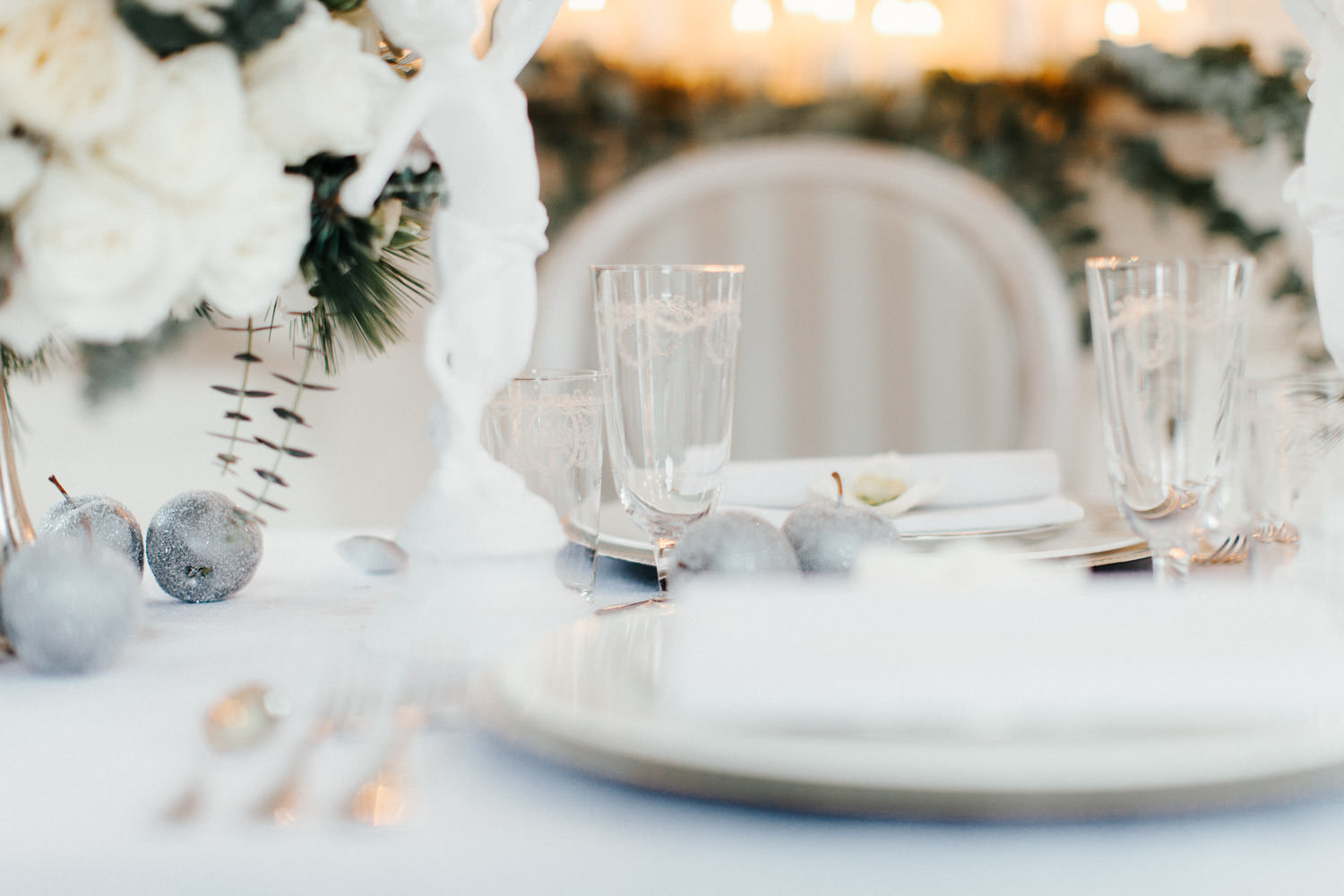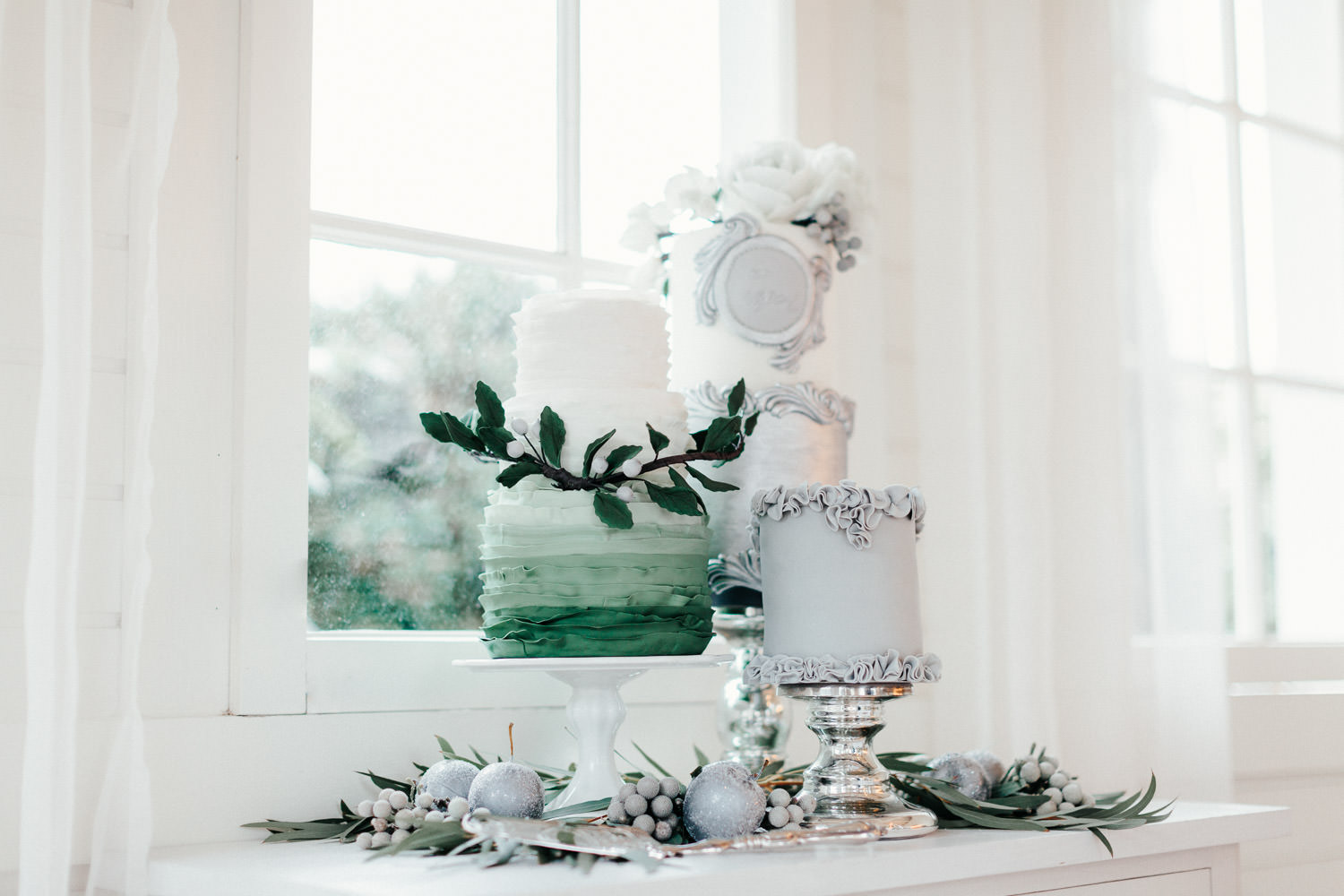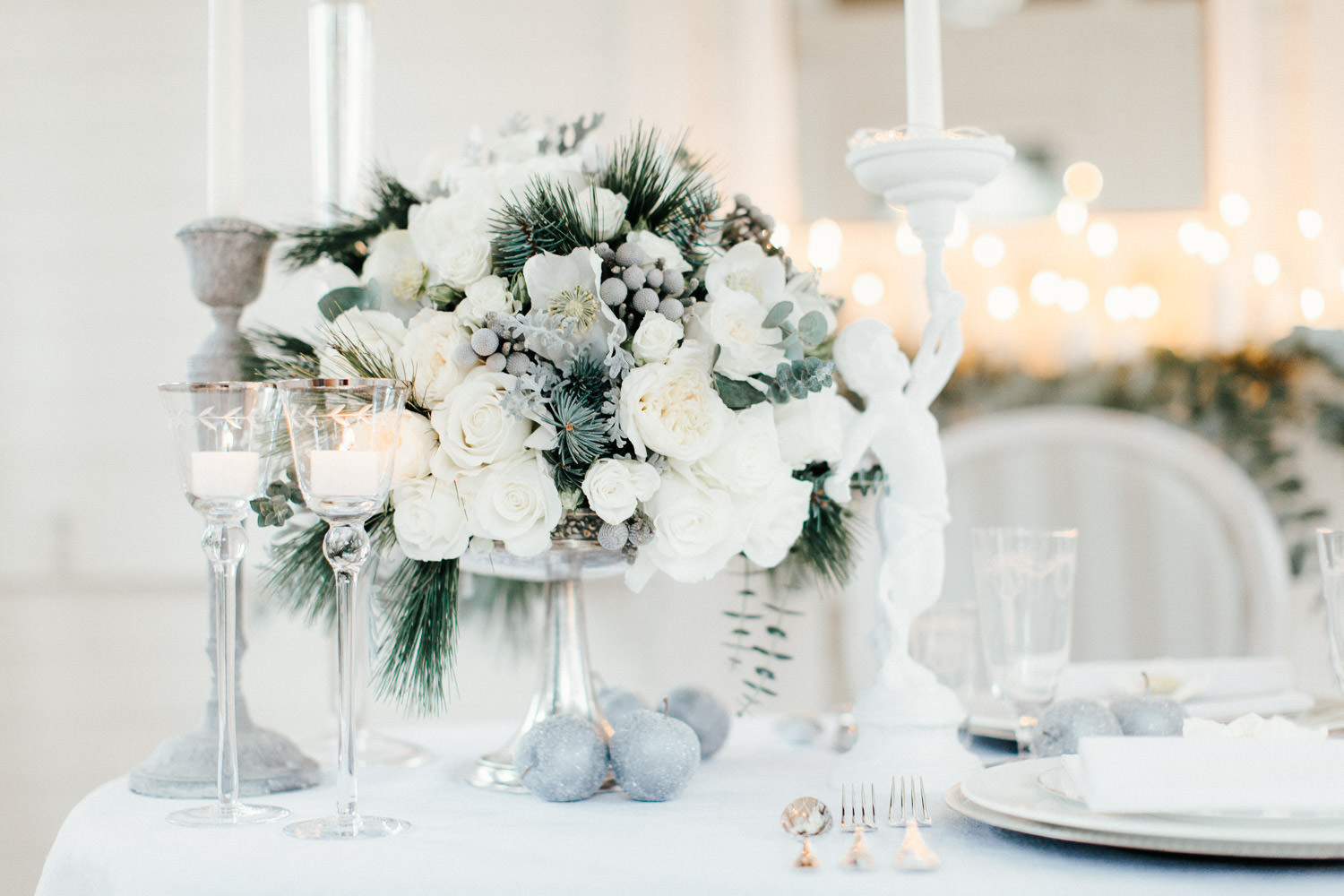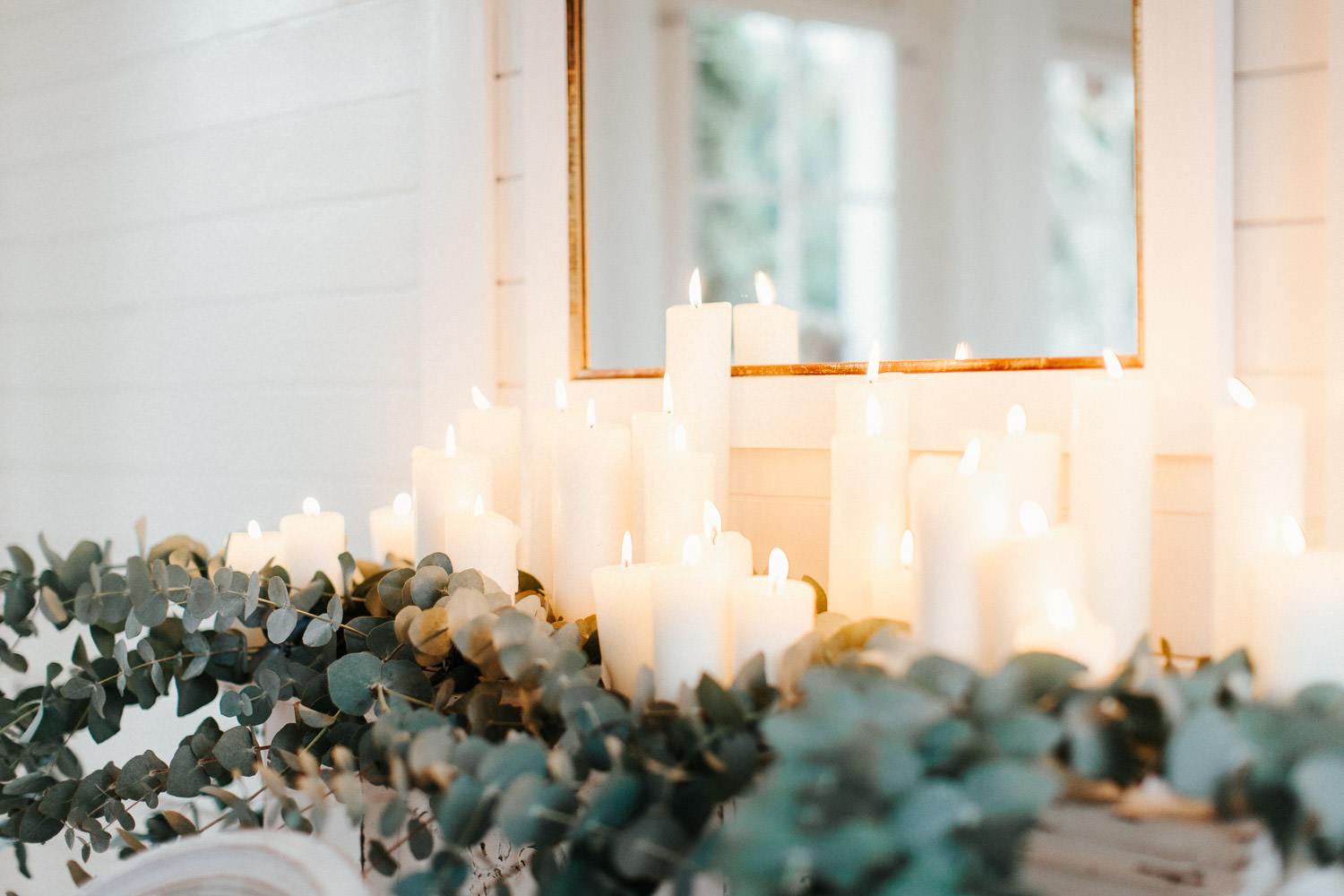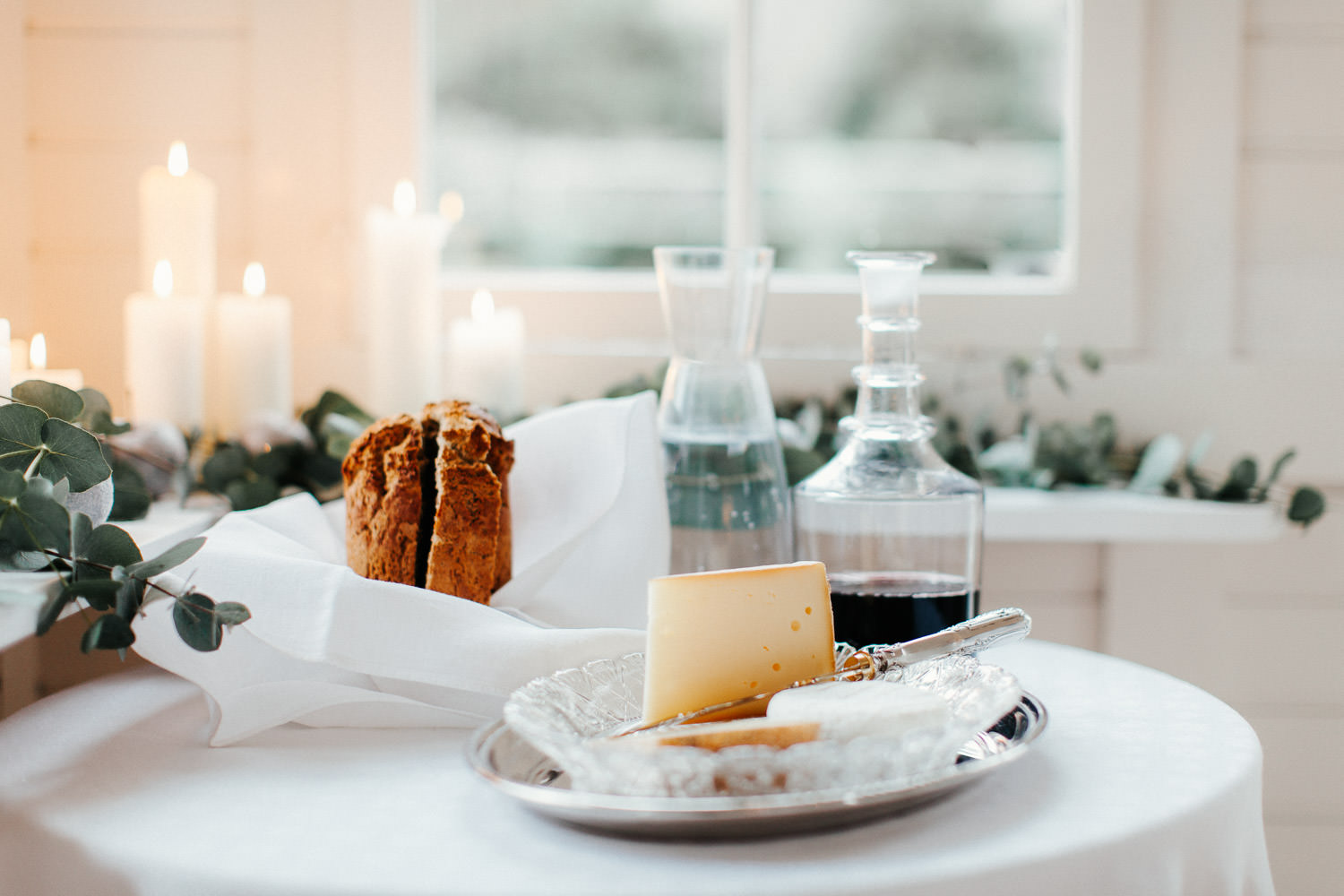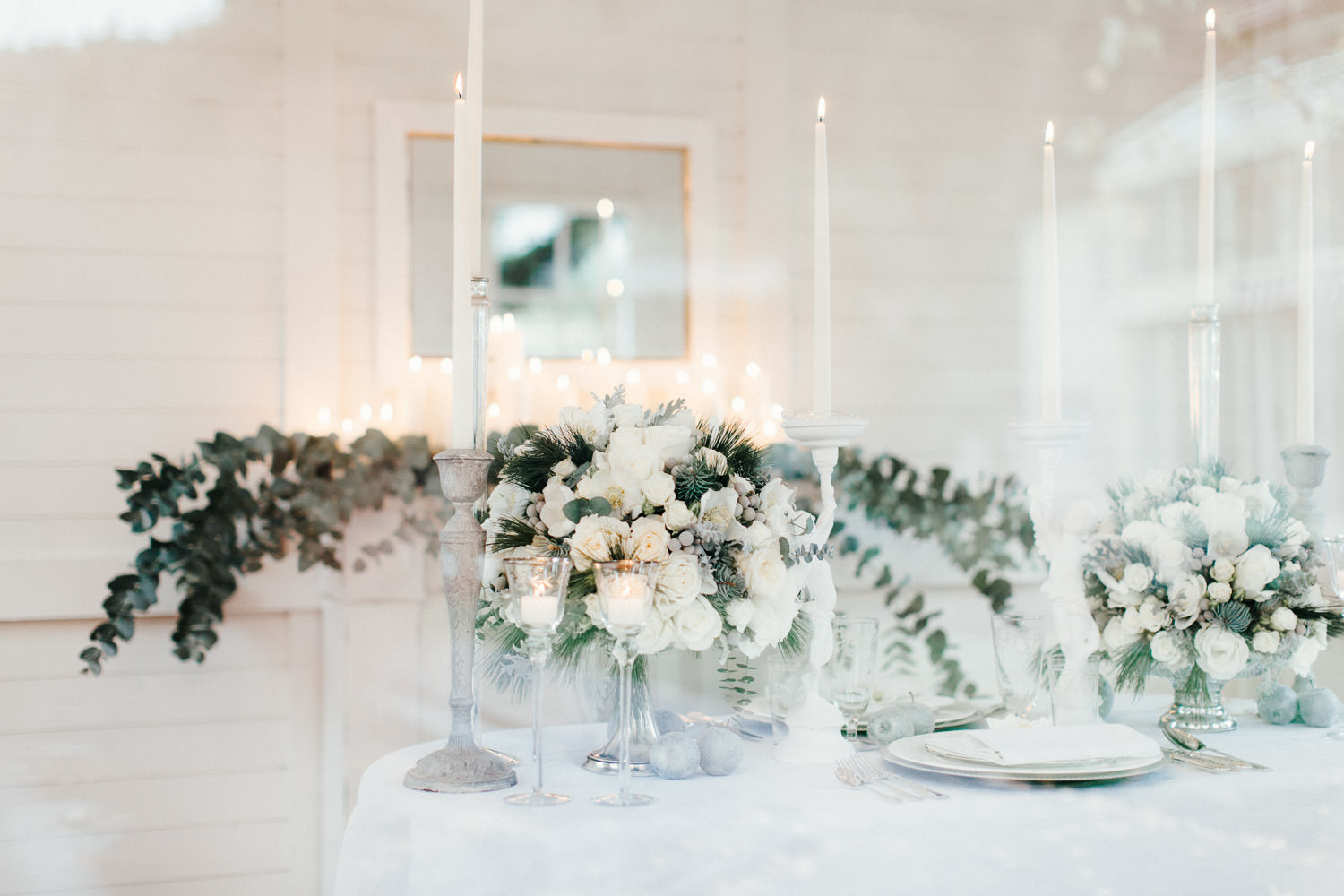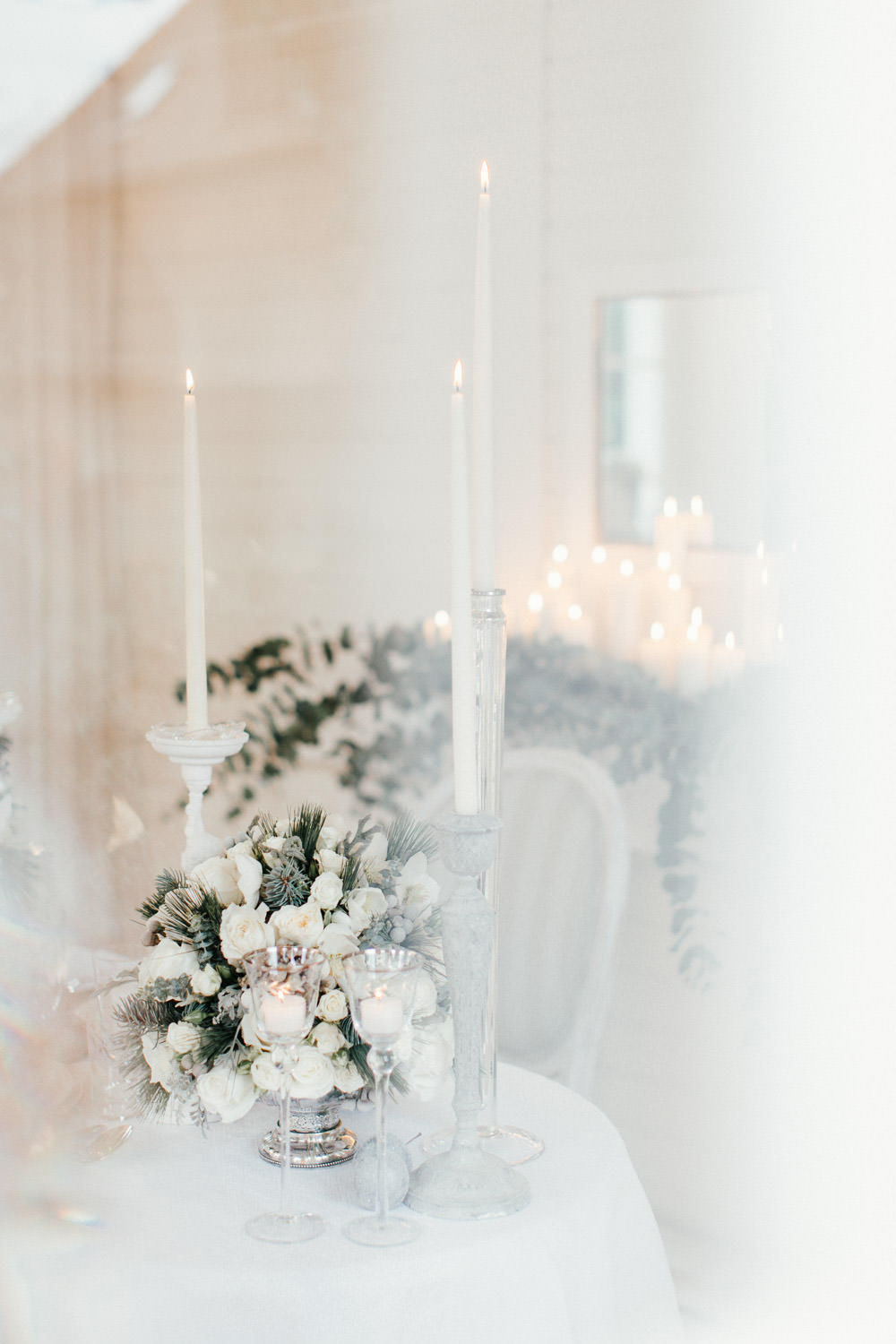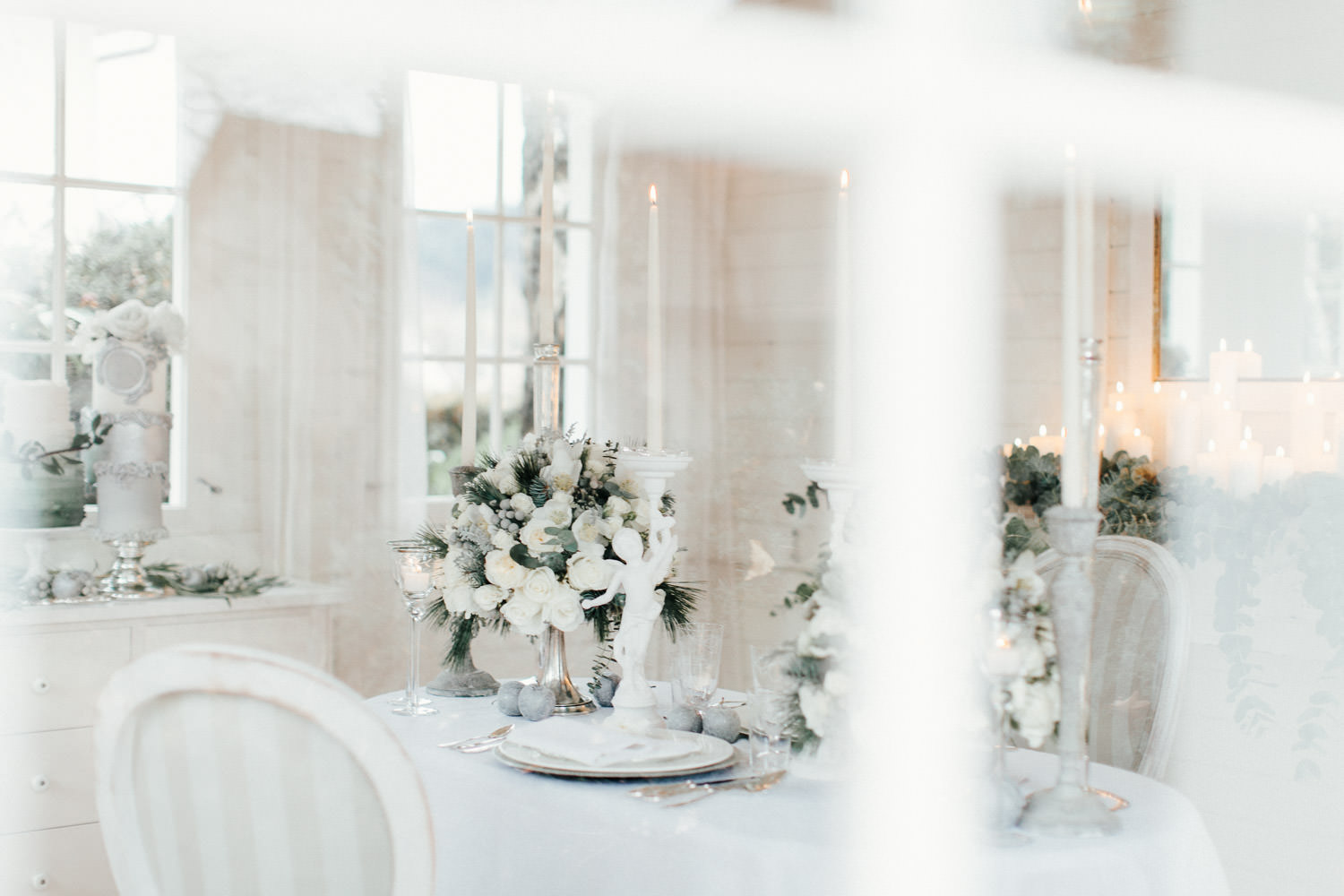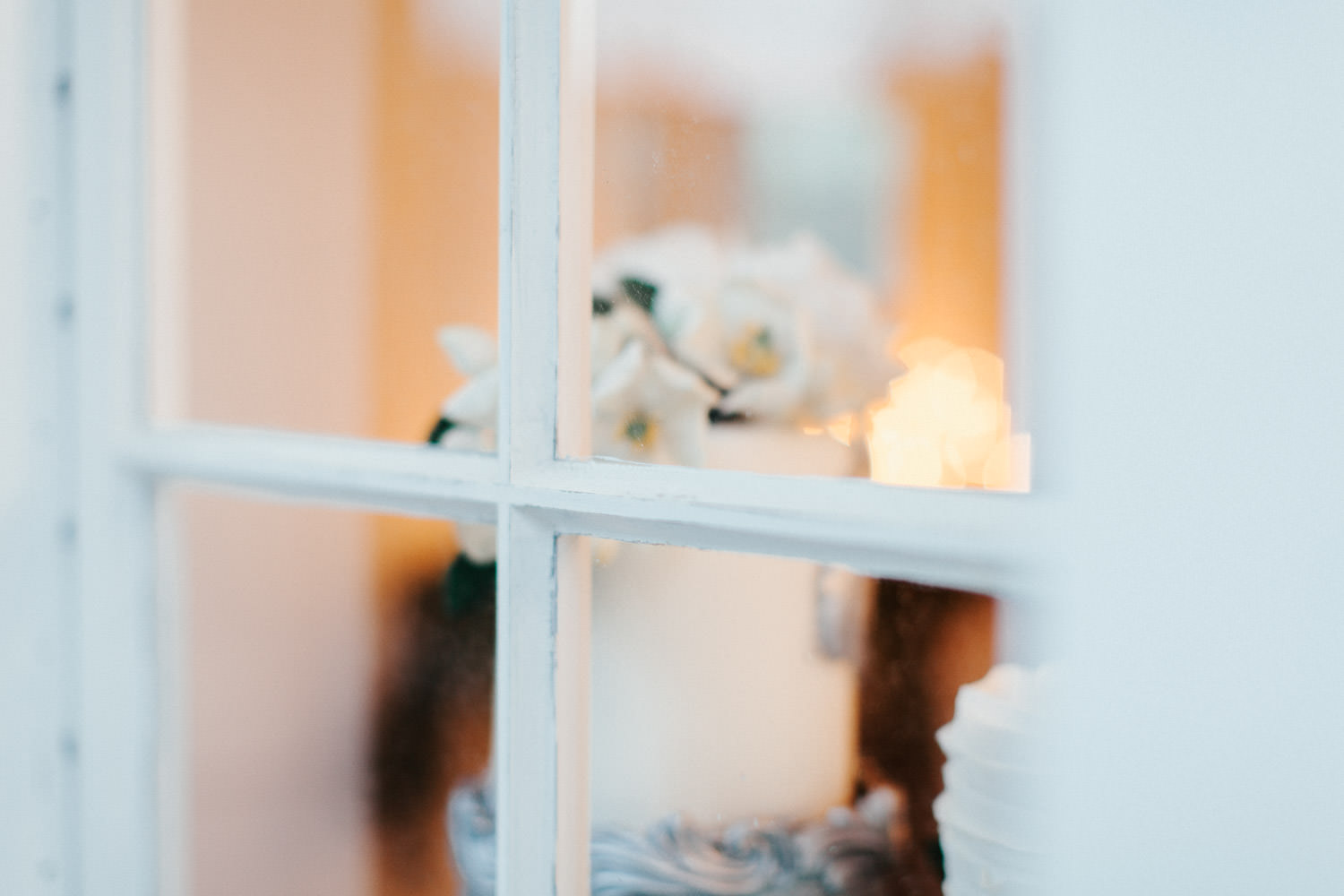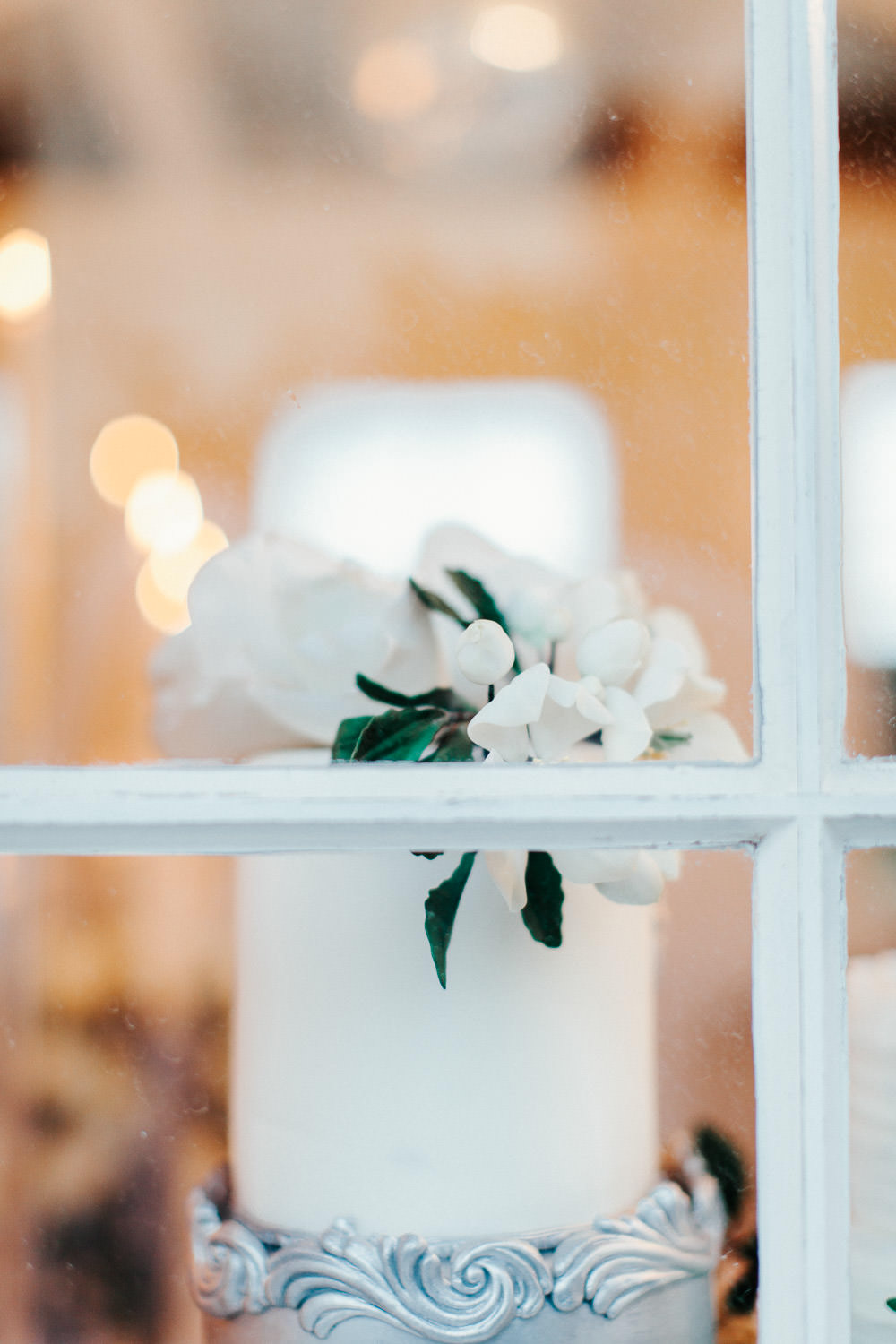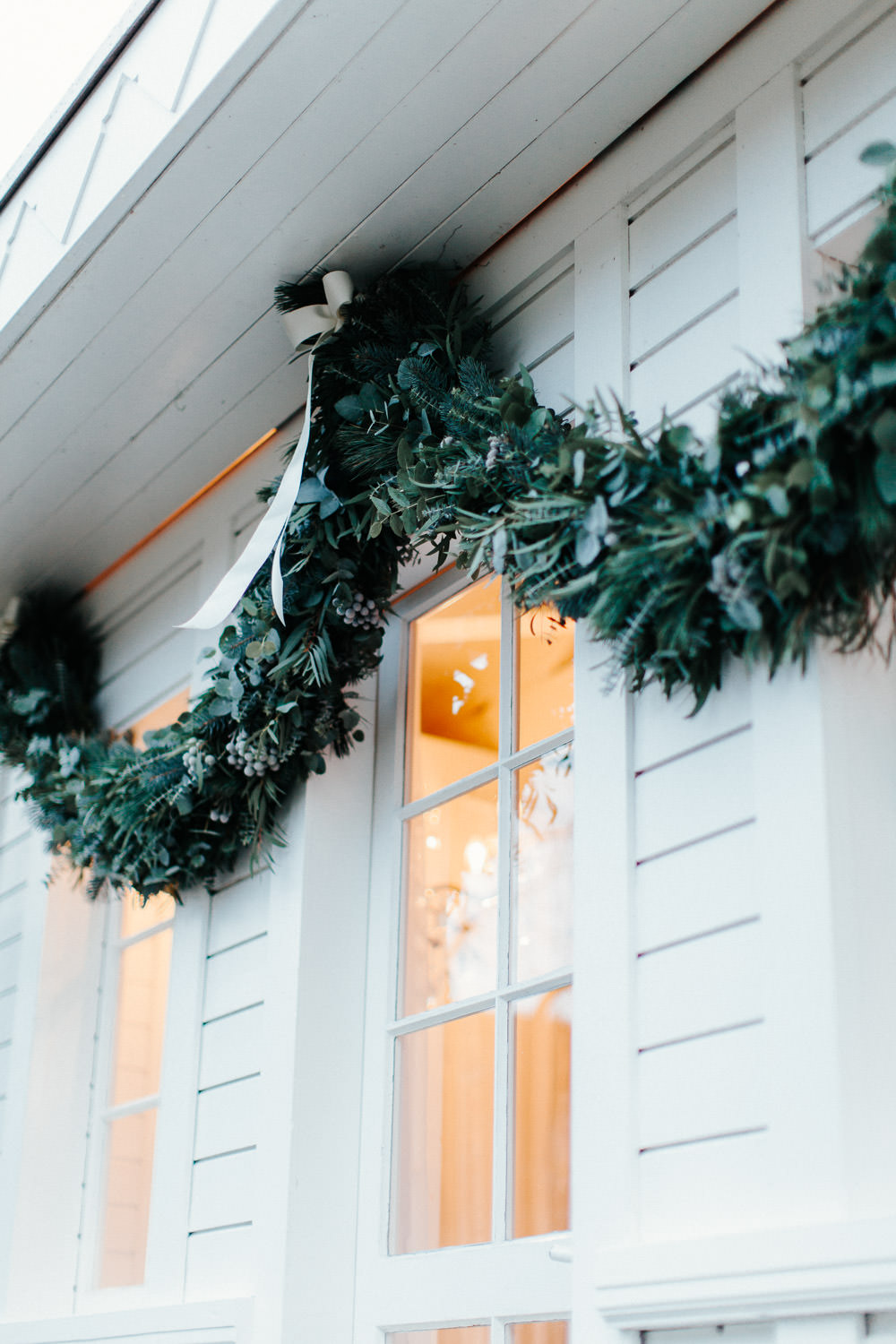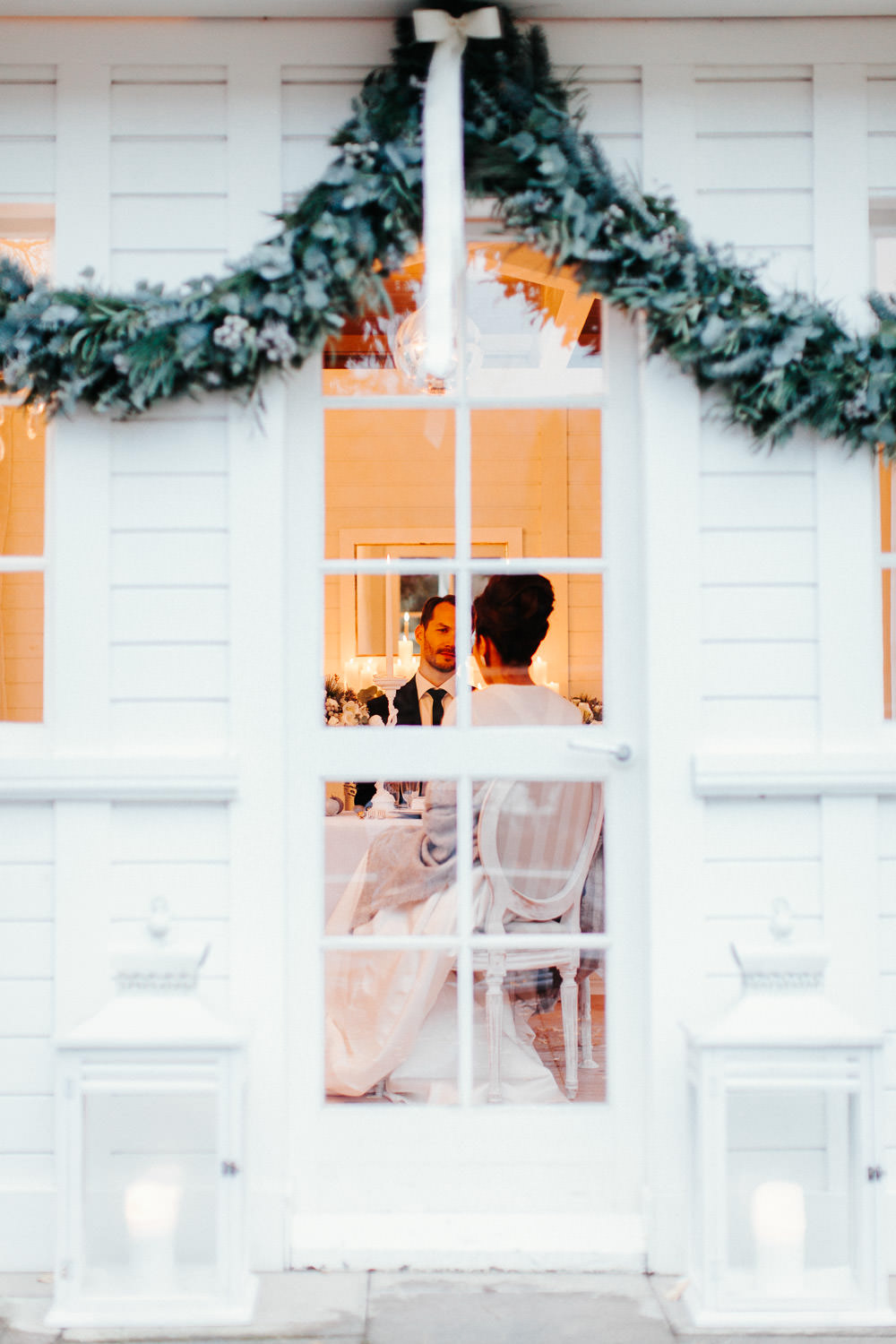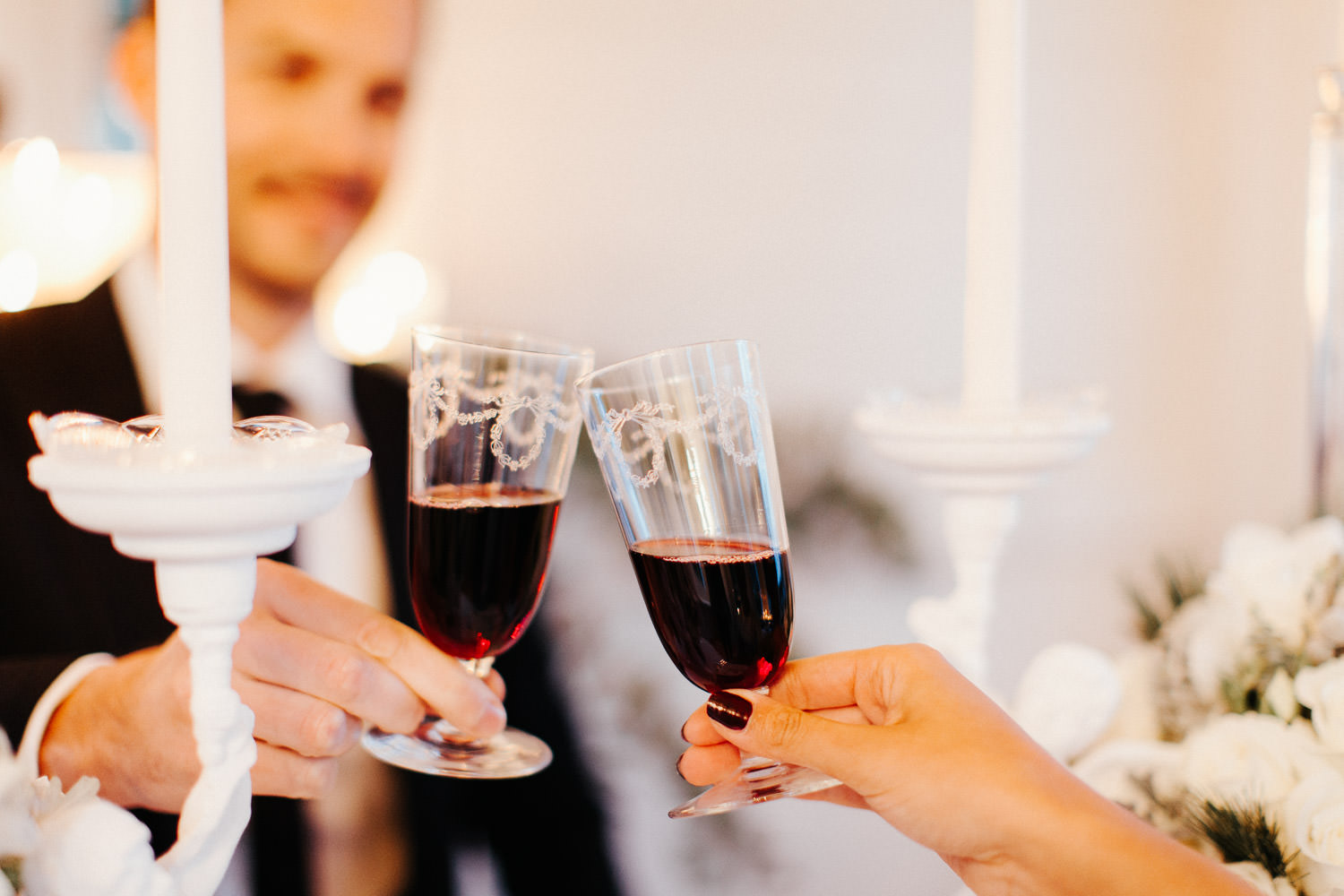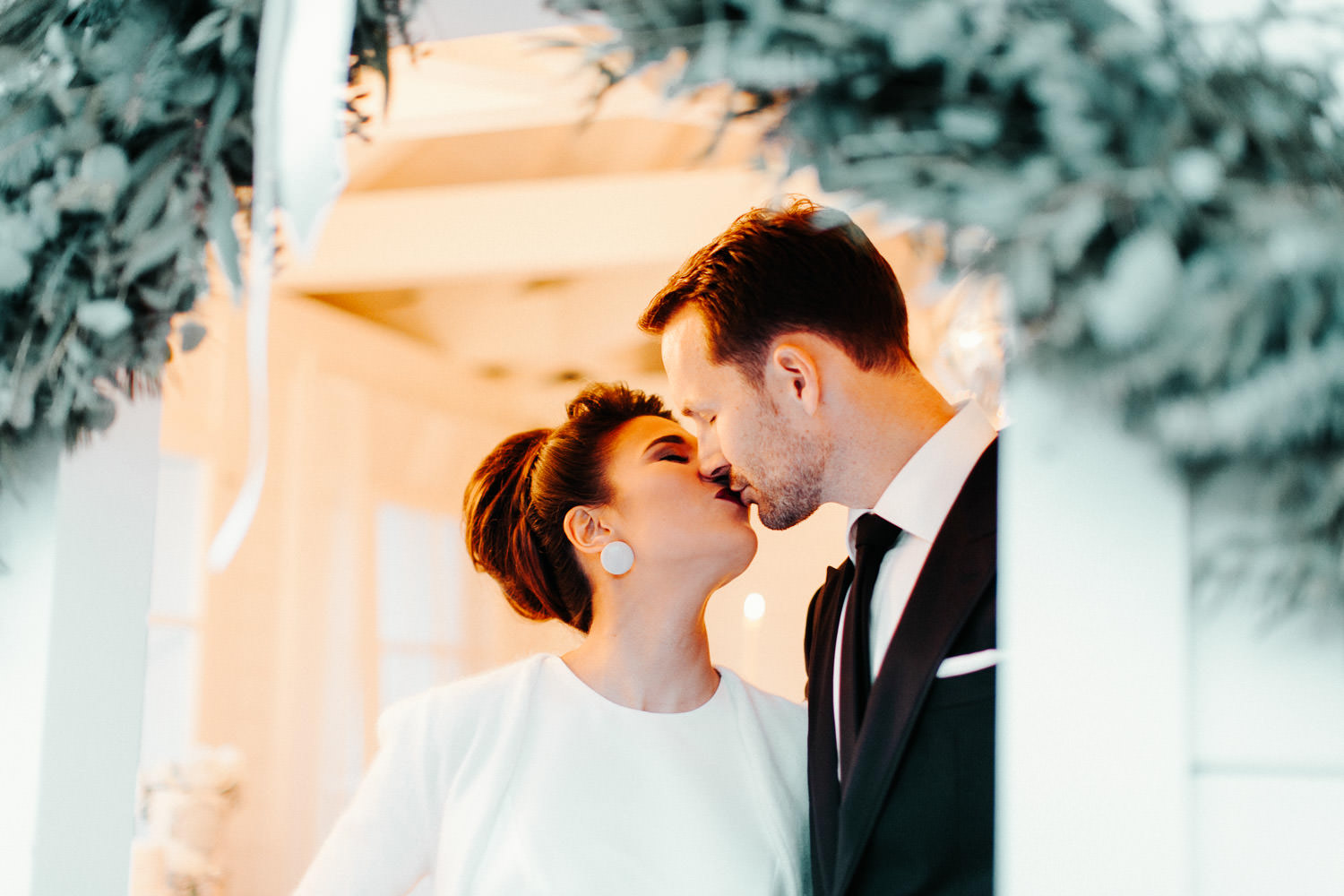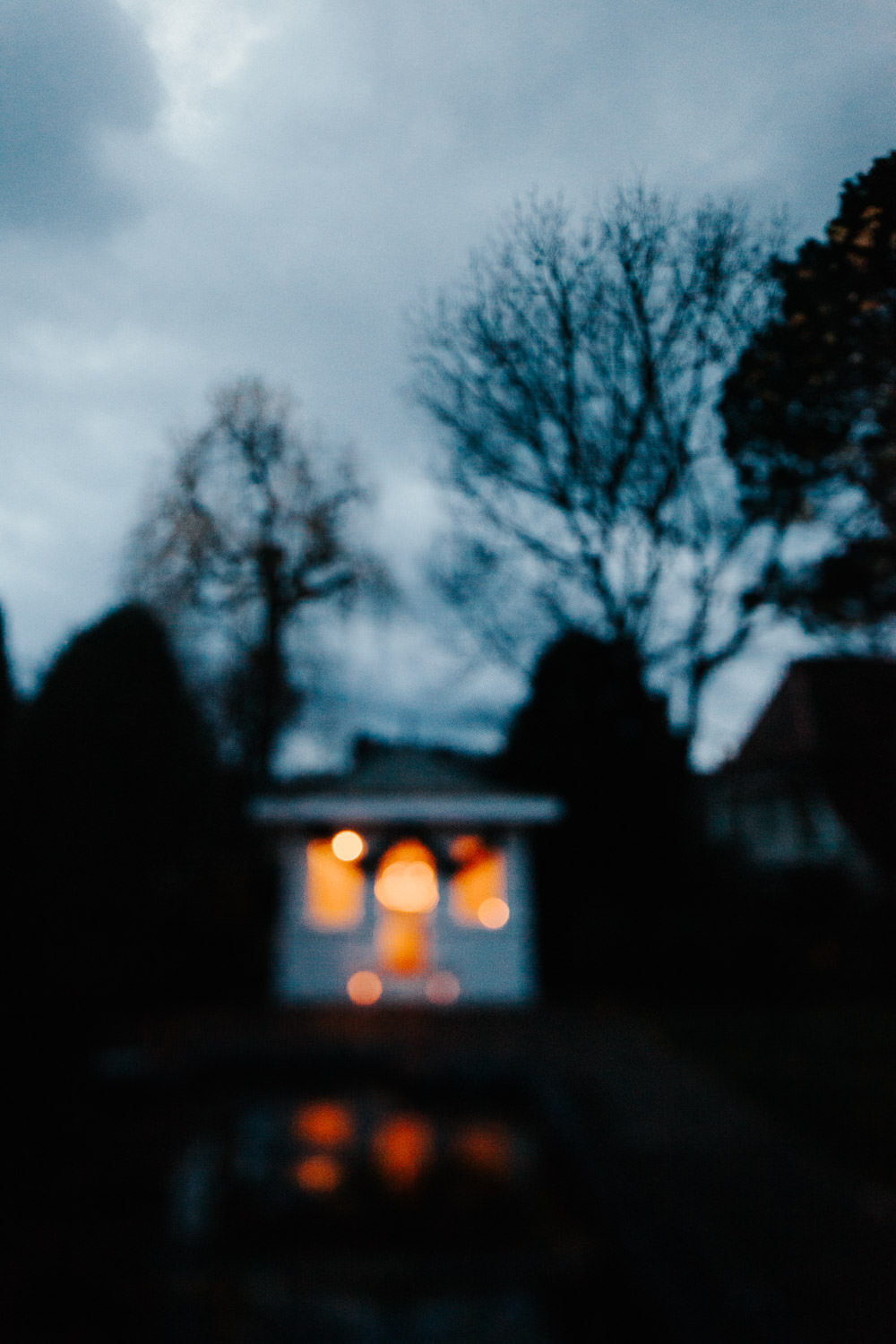 PLANNING & CONCEPT: Just the Two of Us – Elopements by TABEA MARIA-LISA and DAVID&KATHRIN 
PHOTOGRAPHY & CINEMATOGRAPHY: david&kathrin photography and film  //  FLORAL DESIGN & STYLING: TML | TABEA MARIA-LISA
CAKE & COOKIES: melcakes  //  HAIR: Natanja Fleckenstein  //  MAKE-UP: Nadine Morosi  //  SHOES & GROOMS SUIT: Zoro
STATIONERY: TML | TABEA MARIA-LISA  //  WEDDING DRESS: Jesús Peiró via Zoro